Ubaid CK: I thank Khalid Jamil and Abdul Siddiqui for bringing me to East Bengal
28-year-old Malayalee goalkeeper Ubaid CK proved to be a pillar of strength for East Bengal in front of goal this season. The club was struggling to find a stable custodian during the initial stages of the I-League. Neither Luis Barreto nor Mirshad Michu could provide Khalid Jamil the much-needed assurance under the bar.
In came Ubaid who joined during the January transfer window and made his debut for the club against Minerva Punjab FC at the Barasat Stadium. The goalkeeper impressed on his debut and since then remained the club's number one choice between the sticks. He had joined the club on loan from Second Division side FC Kerala but has recently he put pen to paper and agreed to extend his stay at the Kolkata club for two more seasons.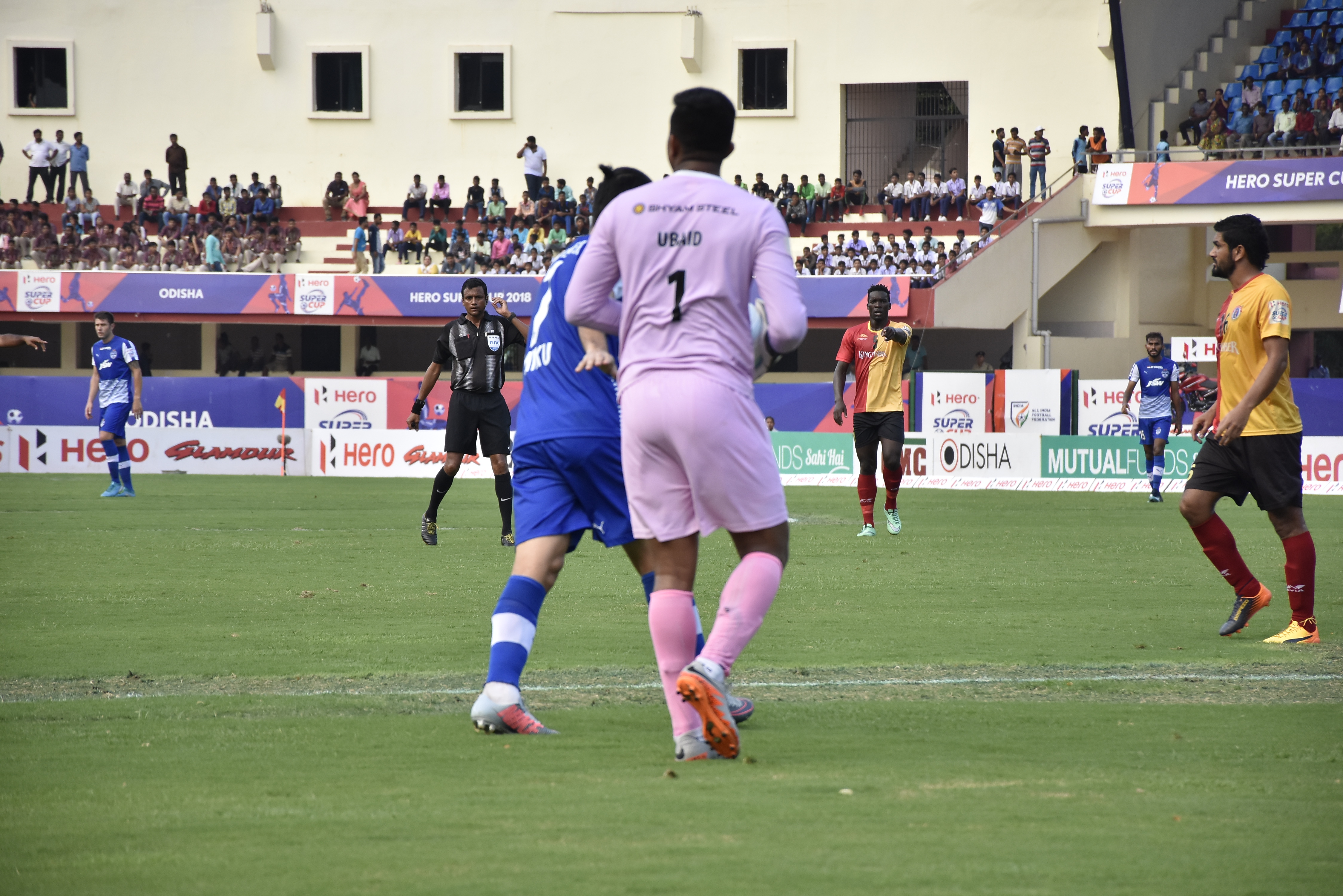 Speaking exclusively to Goal, Ubaid spoke on his journey so far.
Q. Tell us about your football journey?
I started playing football at the age of 14 or 15 in municipal coaching centres in Kuthuparamba. I signed for Viva Kerala in 2010. That was my first professional club. I then moved to Dempo for a year didn't get many chances. My next stop was Mumbai where I stayed for four years playing for Air India and ONGC. Khalid Jamil and Abdul Siddiqui spotted me in Mumbai and had even asked me to join Mumbai FC. Khalid then moved to Aizawl and the move never materialised.
I was playing for FC Kerala this season, a second division club. Coach Jamil called me and I came to Kolkata in November. After two months of trial, the club finally signed me during the second transfer window in January. It has been an amazing journey so far.
Q. Tell us about your experience with East Bengal and what prompted you to extend your contract with the club?
This was the first time that I played in front of such a big crowd in my career. There was a lot of pressure. The fans in Kolkata, especially the East Bengal fans, love the game. It was an amazing experience for me to play for East Bengal and that is the reason I signed a two-year contract extension. The fans loved me.
Q. Did you receive offers from any of the ISL clubs?
Couple of clubs from ISL contacted me but I decided to stay here and gain more experience before joining ISL. If I suddenly join ISL, there is a chance that I may have to sit out on the bench as there are so many good goalkeepers. The competition is much more in ISL. I love East Bengal. The management is really good so I decided to stay back at the club for two more years.
Q. What was your experience working with former East Bengal coach Khalid Jamil?
Khalid Jamil was a very good coach. He was really friendly. It was only because of him and goalkeeper coach Abdul Siddiqui that I joined East Bengal. I am really thankful to both of them.
Q. What are your personal targets this season? 
I don't have any personal targets as such. I just want to win the I-League with East Bengal next season. We have to win by hook or crook. The club has not won the title for 15 years, so we are desperate to win it this time. I will try my best to give the I-League trophy to the club before I leave.
It is every player's dream to represent the country. Even I want to play for India someday. I have to prove myself and show how good I am. I am training hard for it every day.