Two BillionaireBet.com punters strike millions
Two avid users of online sports betting platform  BillionaireBet.com  have a reason to celebrate as they won a sum of N7.9million and N1.5million respectively from their prediction made on September 20, 2017.
The first winner won N7.9million with  a stake of N100, 000 (Betslip ID: 201693501000001278) and the second winner won a total of N1.5million with a 19,300 stake (Betslip ID: 201693501000001279), using their understanding of football bets to predict the outcome of some matches across Bundesliga, Serie A, La Liga & EFL Cup.
When they were contacted about their win, they both expressed their joy about their new 'millionaire' status and how lucky they feel to have won.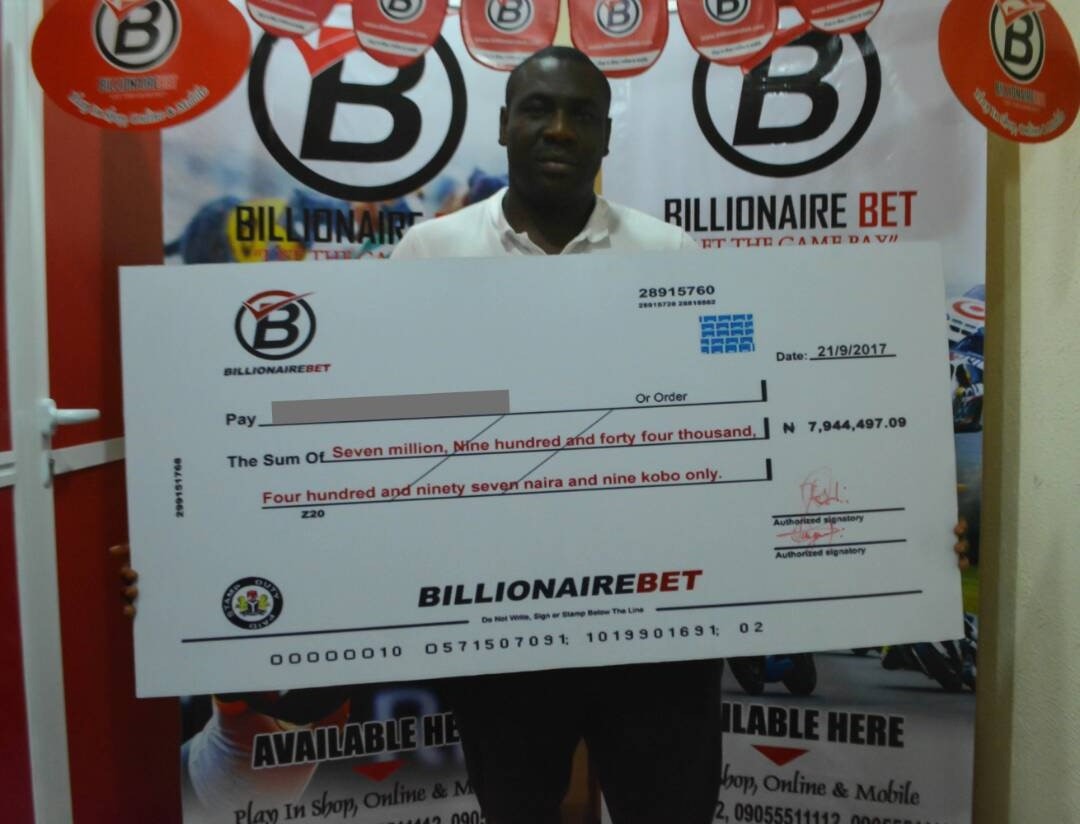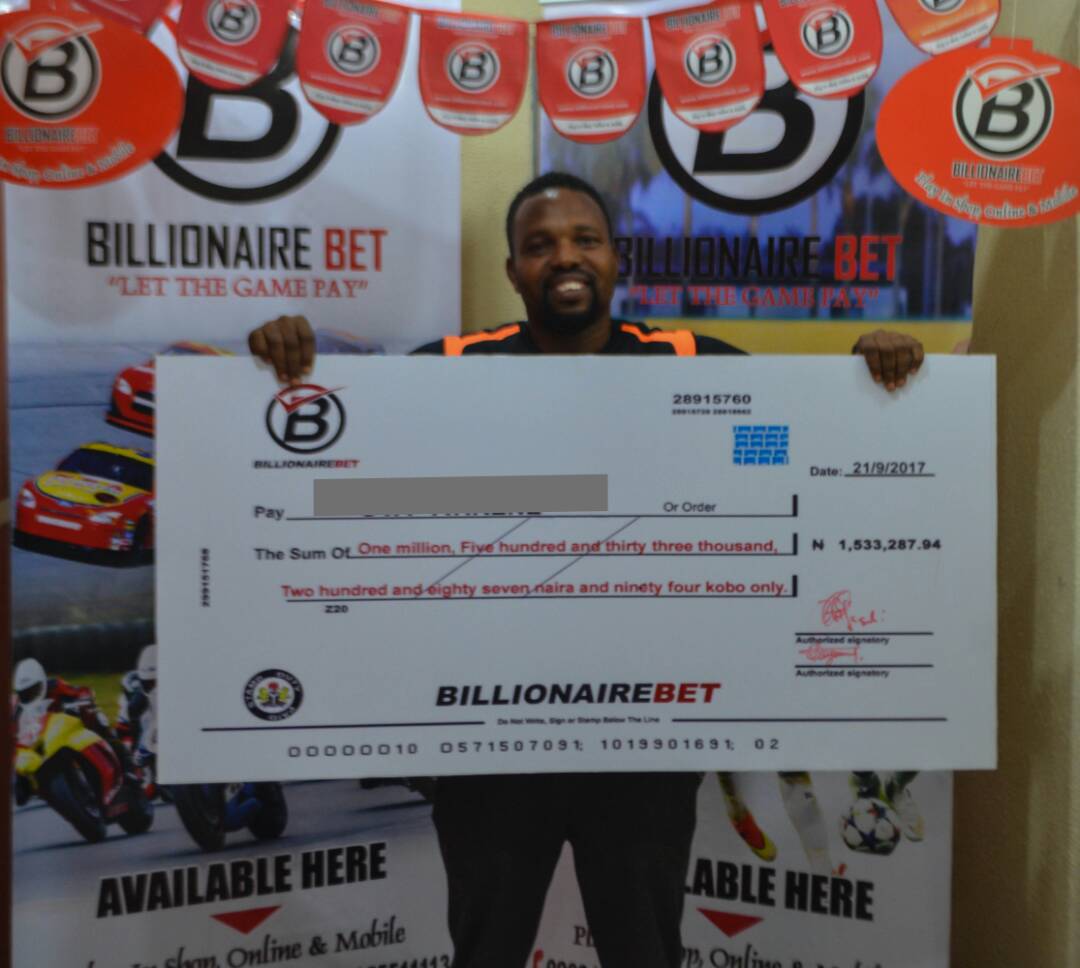 Speaking on the punters' winnings, Marketing Director Billionaire Bet, Olayemi Oyewole said, "This is actually why Billionaire bet was created - to turn dreams and hopes into reality. We are truly happy for our new winners, they've been paid instantly and we hope they put the money to good use"
The winners were presented with their cheques at Billionaire Bet's head office in Lagos.
Earlier this month, Achievas Entertainment frontman and Afropop star Solidstar was unveiled as Billionaire Bet's latest brand ambassador joining internet sensation MC Jollof. The betting company has recorded so many winnings off their mouth-watering incentives ranging from Billionaire Shock Absorber, best odds and bonuses, instant payment of winnings both on weekends and during holidays and 100% bonus on first deposit. 
For more information on this, go to  www.billionairebet.com  and follow Billionaire Bet on Instagram @billionairebet; Twitter @Billionaire_BET.
Follow conversation on social: use #BillionaireBet, #BillionaireisSolid.