'A great tribute to football in our country'- Tim Cahill praises controversial Cahilltex
The sight of a Caltex petrol station in Sydney covered mainly by the face of Tim Cahill and a few other Socceroos wasn't greeted kindly by fans, but Aussie veteran himself believes it marks a step forward for football in Australia.
Dubbed 'Cahilltex' the outlet based in North Ryde was not only seen as a cheap gimmick but also sparked speculation that Cahill's inclusion in the 26-man squad could have been motivated by marketing purposes.
Football Federation CEO David Gallop shot down those suggestions with Cahill himself stressing the promotion itself is a sign of Caltex's growing commitment to the game ahead of the 2018 World Cup. 
"For me this is awesome whether I was going to another World Cup or not," Cahill told Big Sports Breakfast. 
"The support Caltex have put behind football is mega.
"To dedicate five service stations across Australia and have the lads on the pumps… is pretty special.
"It's great we can have such a massive sponsor. For them to go all out and show their commitment to our game is a massive step forward.
"I'm humbled and it's a great tribute to me but I think it's a great tribute to football in our country."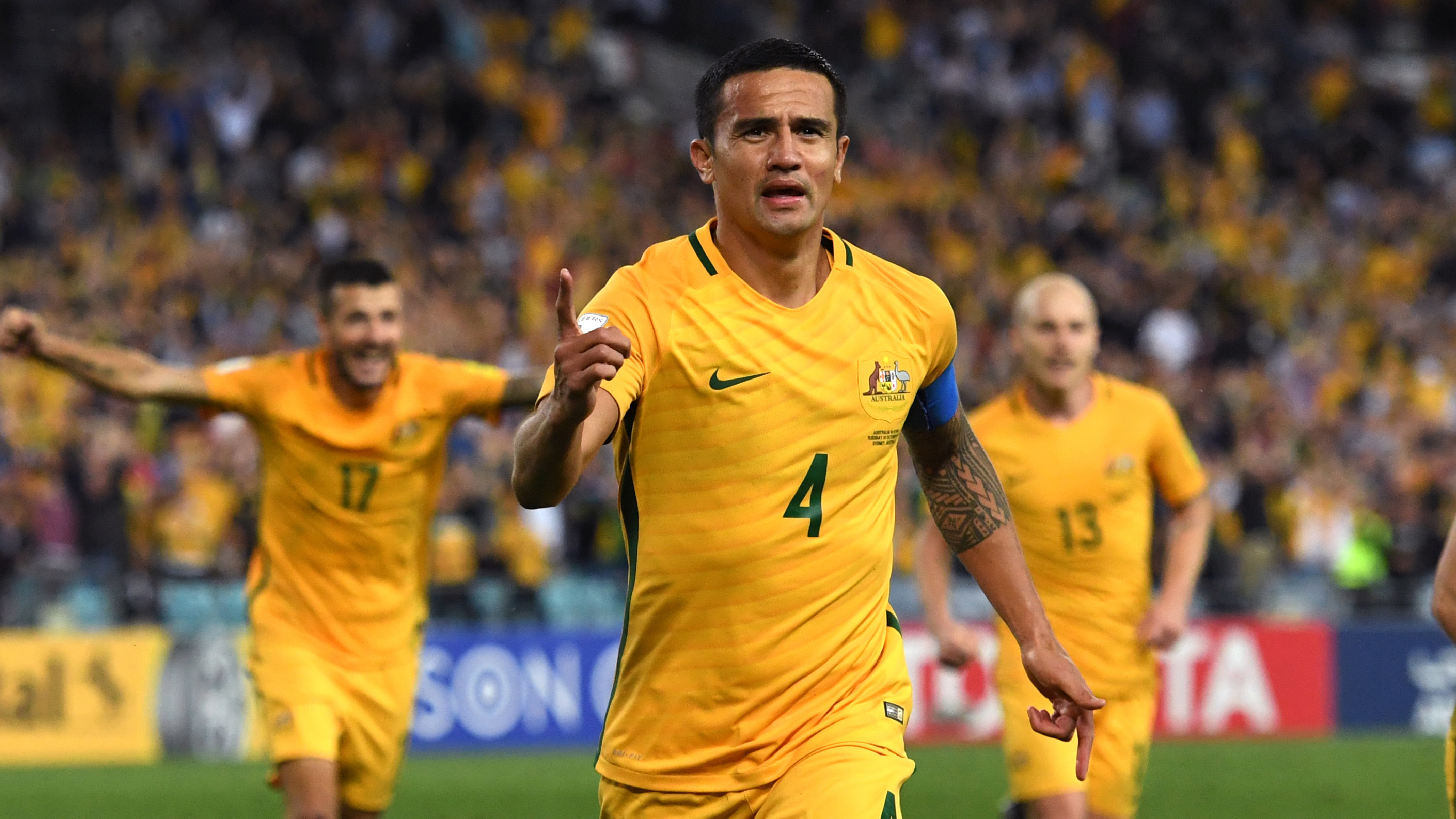 Included in Bert Van Marwijk's reduced 26-man squad for the World Cup, which will be trimmed to 23 in early June, Cahill is on the verge of playing in a fourth World Cup for Australia.
The 38-year-old played just 63 minutes for Millwall this season after parting ways with Melbourne City but has regularly proven his worth in the green and gold - scoring an extra time winner against Syria in a World Cup play-off last year. 
Despite those past heroics, Cahill is adamant that won't count for much in Van Marwijk's eyes and that he must prove his worth in what stands to be a very tough European camp.
"They don't have time to be sentimental with players and I totally agree with that," he said.
"I don't feel like any player has a given right.
"You can't go into camp undercut. This definitely won't be for the faint hearted."