NPFL
#ThisisNaija: MTN continues in its celebration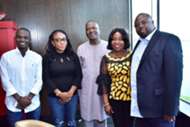 Twenty Nigerians are in Russia to watch the national team play live against Argentina on Tuesday the 26th of June, 2018, courtesy of the nation's leading Information and Communication Technology v Company, MTN.
Commenting on the trip, Senior Manager, High Value, MTN Nigeria, Idowu Adesokan said: "We're very proud of the team, they're making us proud. We've been celebrating them since the competition began and to continue in the celebration, we're giving twenty of our customers an opportunity to watch them play live. It is not only a celebration but a special way of rewarding and saying thank you to our Highly Esteemed loyal customers."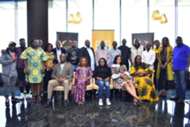 The twenty customers were introduced to key MTN executives at a Meet and Greet session, which held at the Eko Hotel and Suites, Lagos on Sunday, 24th of June, 2018. They were chosen from the top 500 spenders of 2017 and departed the country to return on Thursday the 28th of June, 2018.
The customers will not only watch the match but also go on a tour of the city including major museums and shopping centres.
Over the years, MTN has demonstrated a commitment to supporting the passions and aspirations of Nigerians. This commitment has birthed initiatives like the partnership with Arsenal Football Club and the MTN Football Scholar.