The Leicester of Euro 2016 - Iceland capturing the hearts of fans just like Ranieri's fairytale
---

COMMENT
---
Suddenly everyone wants to be like Leicester City. Twelve months ago there will have been many football aficionados across the globe who could barely name a Foxes player, but after their monumental Premier League title win the world seems to be full of potential copycats.
Wales and Iceland are among those who have likened themselves to Claudio Ranieri's side, who were 5,000/1 to win the English crown at the start of their triumphant 2015-16 campaign. Welsh attacker Aaron Ramsey said ahead of his side's opening Euro 2016 game that their outsider tag didn't preclude them from challenging to win the tournament.
"I think there have been stranger things happen," Ramsey told reporters. "You saw the Leicester odds. Anything can happen."
While Wales now find only Portugal barring their path to the final, Iceland have also shocked many at the Euros with their progress to Sunday's quarter-final clash against hosts France. And joint-coach Heimir Hallgrimsson has also bought into the Leicester comparison.
"I really would like things to end like they did with Leicester," he said this week. "They played to their strengths and we are trying to do the same. I think there is the same kind of spirit in both teams, we are willing to work together."
And just as Leicester's rise instigated indescribable emotions for their success-starved supporters, culminating with the never-to-be-forgotten fields full of blue at their victory celebrations in the city centre, the backing which Iceland's run in France has generated has also won them fans across the globe.
When they clinched second spot in Group F with a last-gasp winner against Austria it was commentator Gudmundur Benediktsson's ecstatic celebrations which had the world watching. Five days later, after overcoming England in the last 16, the spellbinding thunder-clap performed by supporters and players alike in Nice also became viral.
When the travelling thousands performed it at the beginning of the tournament it was considered a charming curiosity, but now that they are in the last eight it has become one of the main features of Euro 2016. And if they can continue the Leicester-like charge towards an unlikely title, then there could yet be a rendition on show at the final next week.
But they won't get there if Iceland's players start to let their achievements so far get to their heads. Just as Leicester had to remain as intensely driven by the next game rather than the last, so must Iceland.
The victory over England would "change the players' lives" said Hallgrimsson before the game, and indeed the country will welcome them home as heroes whatever happens from hereon in. Yet three more similar performances could see them record a triumph arguably more unlikely than Leicester's.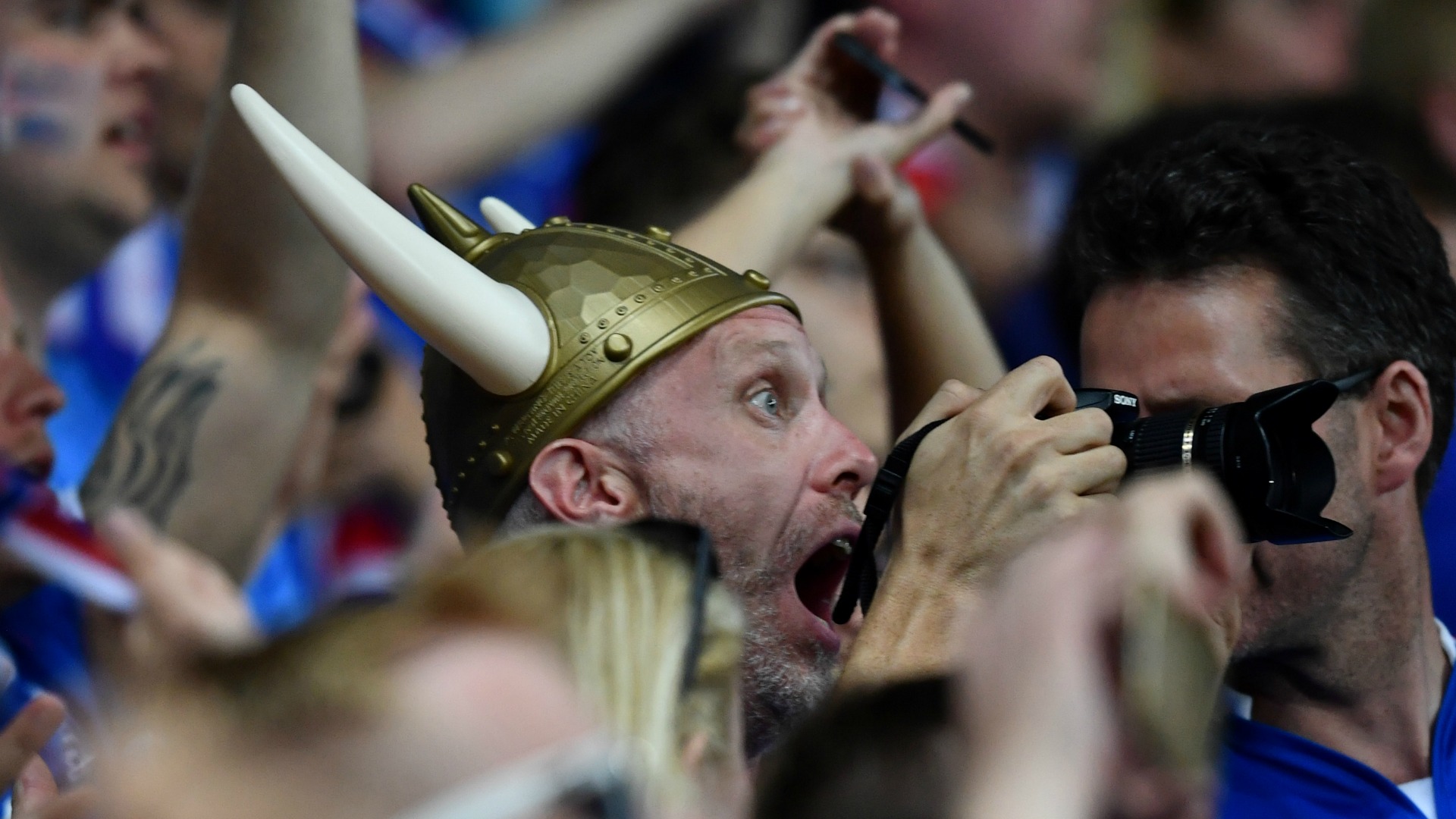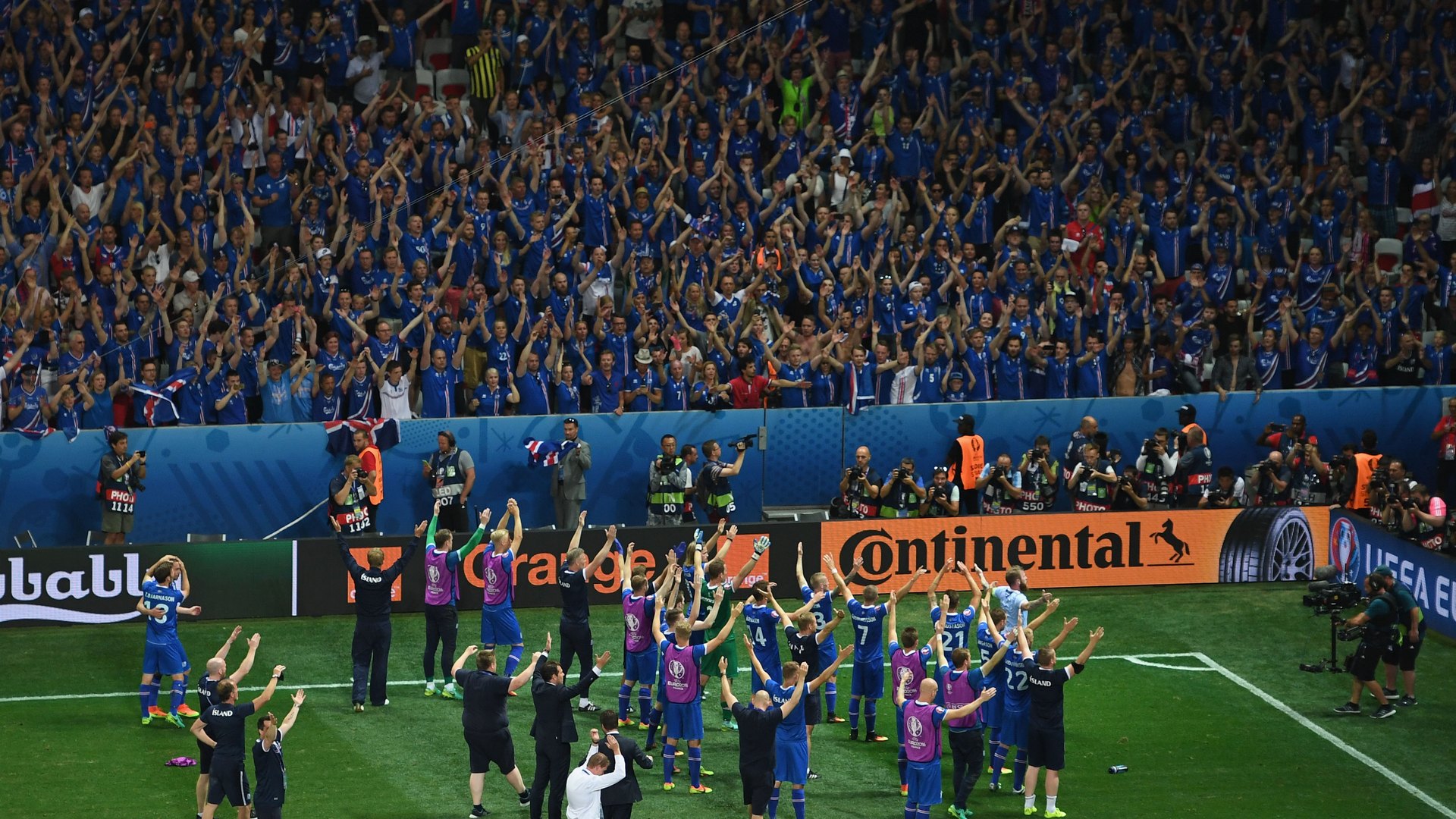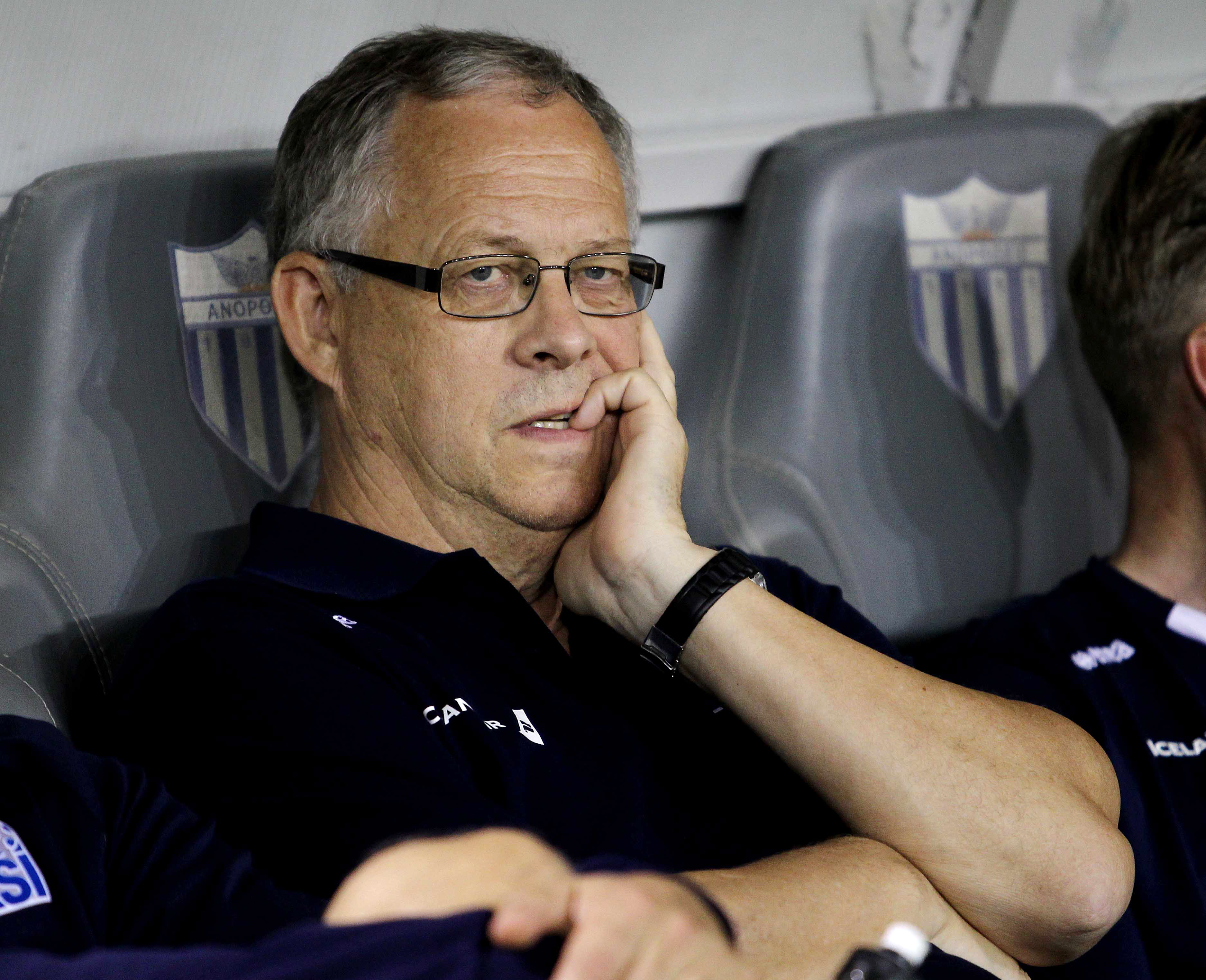 Attacker Jon Dadi Bodvarsson is sure that his side will never lose sight of what has made them successful. "It was probably the biggest achievement in Icelandic sporting history without a doubt," he said after the England win. "But coming from such a small country we know that we need to work extra hard if we want to achieve something big and if we want to go further and further.
"Many people think we're just maybe sometimes a boring, defensive team but we actually want to keep ball possession as well. We have a lot of good players who can keep the ball and we showed that with the second goal against England. Hopefully we can do a little bit more of that in this tournament."
It is the influence of Swedish coach Lars Lagerback which has undoubtedly helped them to harness their qualities, while Hallgrimsson has brought an extra element of fun to their press conferences. Between them they have emulated Ranieri at Leicester with a steely determination and a belief in the players' ability to perform as prescribed as well as the sense of humour necessary to get across their message to more than just footballing purists.
"When you win games like the England one you feel joy going through your body which is difficult to describe," Lagerback told the media on Saturday. "I could compare it to something else but I shouldn't do it here… and it was a long time ago!"
He later added that he prepared the players for their clash with France by giving a Powerpoint presentation which consisted only of a picture of a crossroads with one road leading to Marseille, where Thursday's second semi-final will take place, and the other pointing homewards. Skipper Aron Gunnarsson joked that "It wasn't very good. He shouldn't give up the day job!"
But between them Lagerback and Hallgrimsson have clearly struck the right balance, and their close bond shone when Lagerback was pushed on criticism over Iceland's supposedly simple approach to football.
"My first visit to England was in the 1970s where I was with Ron Greenwood, the West Ham manager who went on to manage England," he explained. "He said by doing it simple you can become a genius."
"So you're a genius?" asked Hallgrimsson.
"You said it," fired back a smiling Lagerback.
Besides providing off-the-pitch entertainment, the double act also know what it means to have brought Iceland this far.
"It's tough to [quantify our achievement], so we will have to wait until after the final game and we need to worry about the game coming up first anyway," added Hallgrimsson.
"This is a huge achievement not only for the players playing here, but all Icelandic players. The world will speak differently about Icelandic football players and the Icelandic clubs after this. We have about 100 players playing professionally abroad which is amazing for a country like ours."
And that tiny nation will have around 10,000 of its population inside the Stade de France on Sunday, joining in to a man with the unifying Viking clap which has taken the continent by storm. The adventure, nay, the fairy-tale, continues. With hard work, focus and a dollop of fun, Iceland deserve their chance to upset the odds yet again.
Just like Leicester, they are showing that it is not only the traditional favourites who can win football matches.
Goal journalists are powered by the Samsung Galaxy S7 and Gear 360