FC Goa's Edu Bedia mocks Super Cup
FC Goa's midfielder Edu Bedia has mocked the ongoing Super Cup in the aftermath of the controversial decision to punish three of the team's players with retrospective bans.
The former Barcelona 'B' player posted an Instagram story that showed a circus tent and a clown-faced emoji with the name of the tournament written below.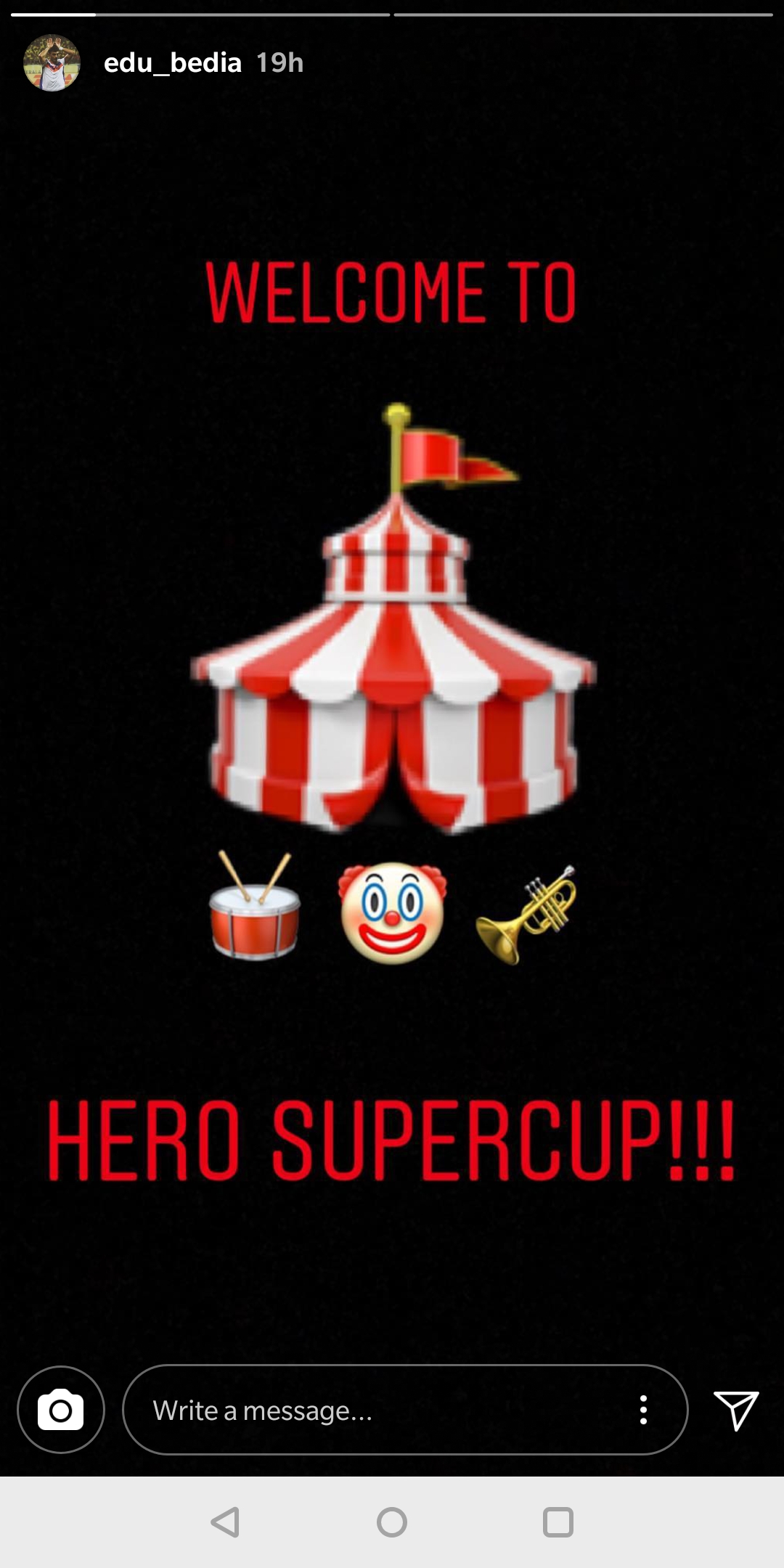 Edu Bedia has termed the competition as a 'circus' after the All India Football Federation (AIFF) decided to hand out retrospective bans to a total of six players and one coaching staff who were part of a half-time scuffle during the Super Cup quarter-final between FC Goa and Jamshedpur FC.
FC Goa's Bruno Pinheiro, Sergio Juste and Brandon Fernandes have been handed two-match suspensions and are set to miss out on the semi-final fixture against East Bengal on April 16 and potentially, the final on April 20. The bans are in addition to the automatic suspension for the red cards that the players received at half-time, which means all six players are set to miss out a total of three matches.
Edu Bedia isn't the first person to criticise the Super Cup and it is understood that FC Goa's appeal against the decision too has falled on deaf ears.
As it stands, the Gaurs will be without five of their key players for the semi-final, with Hugo Boumous and Pronoy Halder also suspended for picking up their second yellow card of the competition.