Stefan Frei makes save for the ages to help Sounders clinch title
TORONTO — As Jozy Altidore jumped and headed a floating shot toward the top corner of the goal, the ball appeared to almost move in slow motion. It looked to be heading toward an unprotected corner of the net, and you could almost feel a sold-out BMO Field preparing to erupt after waiting more than 100 minutes to celebrate a Toronto FC goal.
Stefan Frei saw the ball in mid-flight and had a split-second to react. If Frei had incorrectly guessed that the ball was going to go over the net, the image of him watching the MLS Cup-winning goal sail over his head would have been etched in the league history books.
READ MORE: Sounders' originals finally lift MLS Cup
Instead of freezing in place, Frei reacted and moved, pulling off impeccable footwork to adjust his momentum before jumping to stretch his left hand far enough to push the ball away and keep Toronto off the scoreboard. It was a moment that turned the tide in Seattle's favor on the way to a victory in penalties, and even though Frei did make a stop in the shootout, the only save anyone wanted to talk about was his denial of Altidore's header.
"I thought it was in," Sounders defender Chad Marshall said when asked about Frei's wonder-save. "I thought there was no way that (Frei) was getting to it, and somehow he gets a paw on it. It was ridiculous. The best save I've ever seen live."
"You just try to get balanced if you can and move your feet and see if there's anything you can do," Frei told Goal USA. "It's funny because sometimes when the ball initially comes off the striker you are like, 'Eh, that's gone.' You surprise yourselves sometimes. I was able to go, because sometimes you freeze. I was able to go and get a good jump and get a hand on it."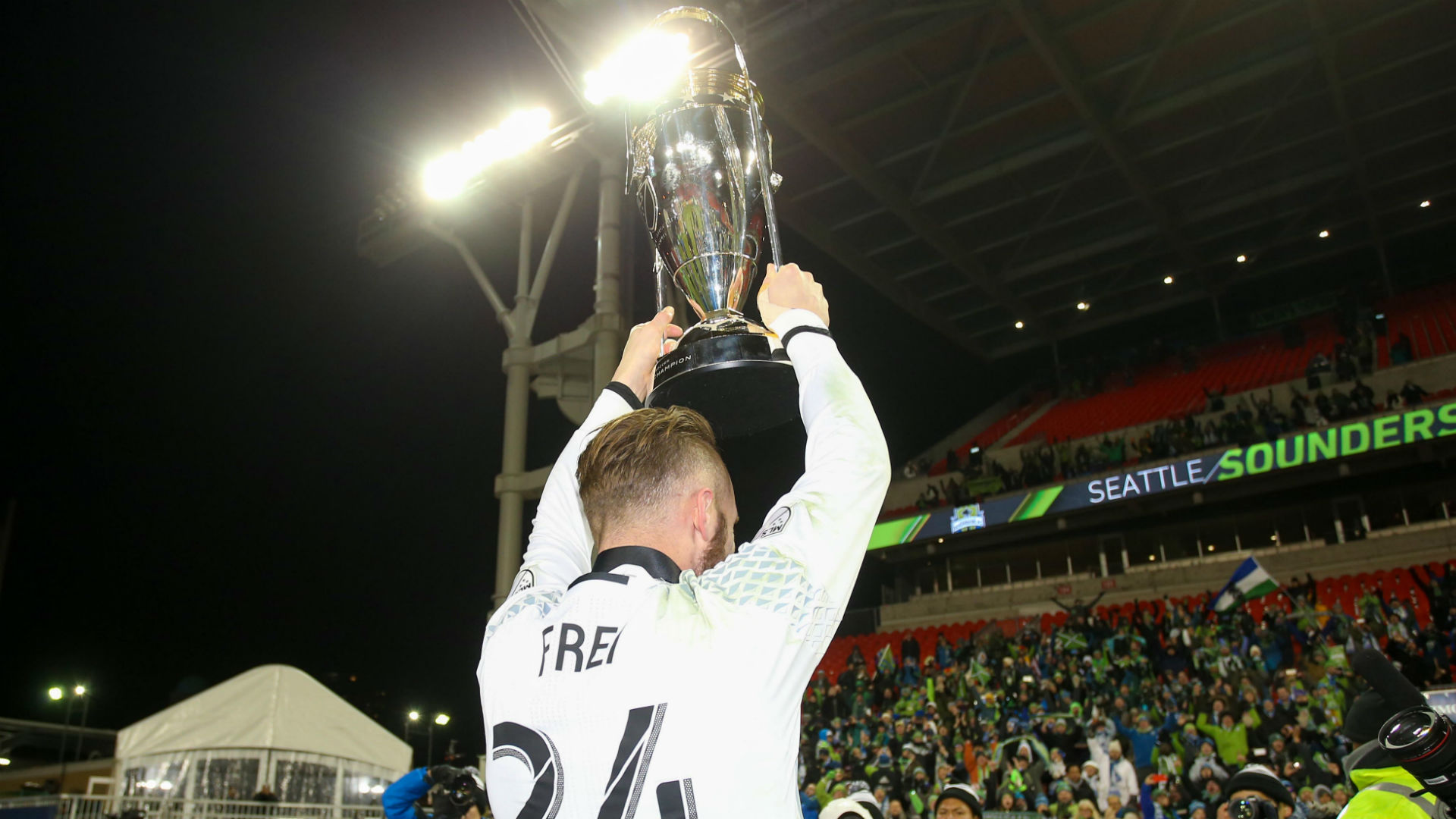 Turned out to be pretty important. #MLSCup https://t.co/g544fbC0qs — Major League Soccer (@MLS) December 11, 2016
"It was a hell of a save," Altidore said. "At the end of the day, you've got to pull off something special and we just weren't able to. He made a great save, and at that point penalties is a game of luck."
Frei went on to save Michael Bradley's penalty during the shootout while also watching Justin Morrow hit his shot off the crossbar. By the time Roman Torres converted the winning penalty, Frei was overcome with emotion. His career came full circle Saturday night, returning to the stadium where he spent the first five years of his career on a team that never made the playoffs, and helping his new club win its first MLS Cup title.
As excited as he was about winning his first MLS Cup, Frei spared a thought for the TFC fans who left BMO Field heartbroken.
"I feel a little sad for their fans because I was here for five years and there wasn't much to celebrate on the pitch, yet they still kept coming back and supporting," Frei said. "They were always very good to me and my family. No bandwagon fans, they're real fans, and I think they're a big part of TFC turning things around.
"My new chapter is with the Sounders now, and we have amazing fans who deserved this trophy and I'm really glad we got it."
Perhaps it was fitting that Frei's wonder-save came just a few feet away from where Frei sat as a spectator to watch the 2010 MLS Cup final. It was Frei's turn to be on the field Saturday, and he delivered a title — and a save Sounders fans will never forget.