Stefan Frei returns to Toronto hoping to win MLS Cup
TORONTO — It was a cold December night six years ago when Stefan Frei sat in the stands at BMO Field and watched the MLS Cup final as a spectator. Having just completed his second year as the starting goalkeeper for Toronto FC, Frei endured the frigid conditions to take in a spectacle he hoped to one day be a part of, even if at the time it may have seemed like a far-fetched dream.
"Back then, with all the struggles we had with Toronto I would have been really happy making the playoffs, let alone making an MLS Cup final," Frei told Goal USA. "I remember sitting in the stands, high up on the north side, with the wind blowing in off the lake. It really didn't cross my mind then that I might one day be back there playing in a final, but things really have come full circle."
Frei will complete that circle on Saturday night at BMO Field, when he returns to this city where his professional career began to play in the 2016 MLS Cup final, where his Seattle Sounders will take on the same TFC side he spent five seasons with.
As easy as it might be for Frei to dwell on the disappointments of his time in Toronto, things are going far too well for him now in Seattle to still hold on to any lingering resentment. His move to the Sounders three years ago has been everything he could have hoped for, helping revive a career that had stalled in Toronto and establishing himself as one of the best goalkeepers in MLS. Frei has lifted silverware in the form of a U.S. Open Cup and Supporters' Shield, and now stands one win away from adding an MLS Cup to that collection.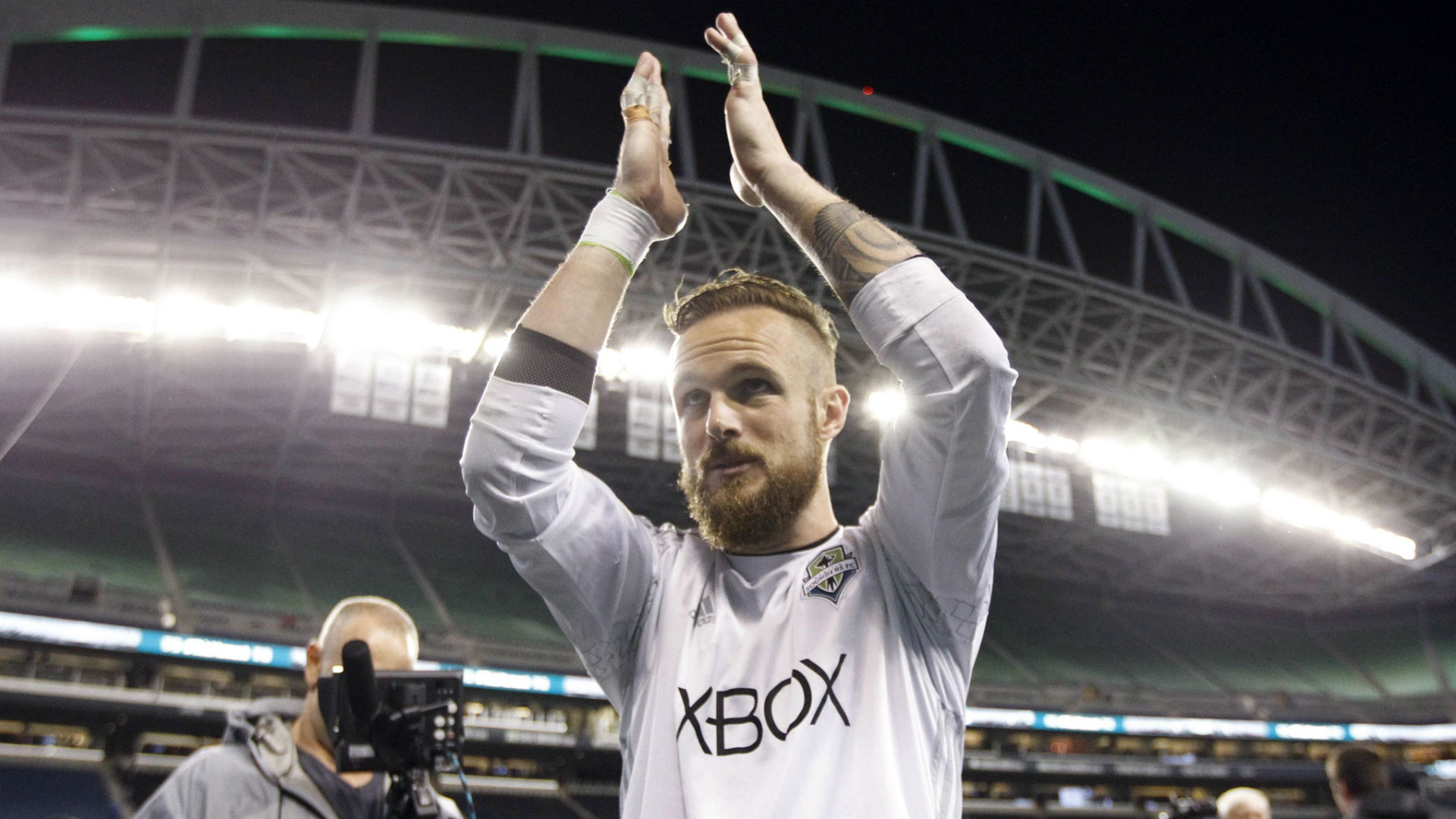 While players such as Nicolas Lodeiro and Jordan Morris have grabbed the headlines during the Sounders' incredible run to the MLS Cup final, Frei has played a leading role in helping Seattle's defense overcome a rough first half of 2016 to become a stingy unit.
"He's really turned into a guy who makes the normal save, but he's been able to come up with really good saves to keep us in games at the right moments," Sounders coach Brian Schmetzer told Goal USA. "There have been plenty of occasions this year where he's come up with something that leaves you scratching your head thinking, 'How did he do that?'"
As impressive as Frei's highlight-reel saves are, it has been his command of the Sounders defense that has helped the unit come together in recent months.
"He's a leader, he talks a lot and leads us in the back," center back Roman Torres said of Frei. "When you need to manage the game, and need him to talk and calm things, he's a player who is always focused and gives us that calm by talking to his defenders."
That Frei might lift an MLS Cup in Toronto would offer some sweet redemption for the former first-round draft pick, who spent three seasons as TFC's starting goalkeeper before major leg injuries cost him the 2012 season. An ill-timed setback then cost him his chance to reclaim his starting role a year later. That setback eventually set the stage for a departure for Toronto, but not before shaking his resolve and denting his confidence.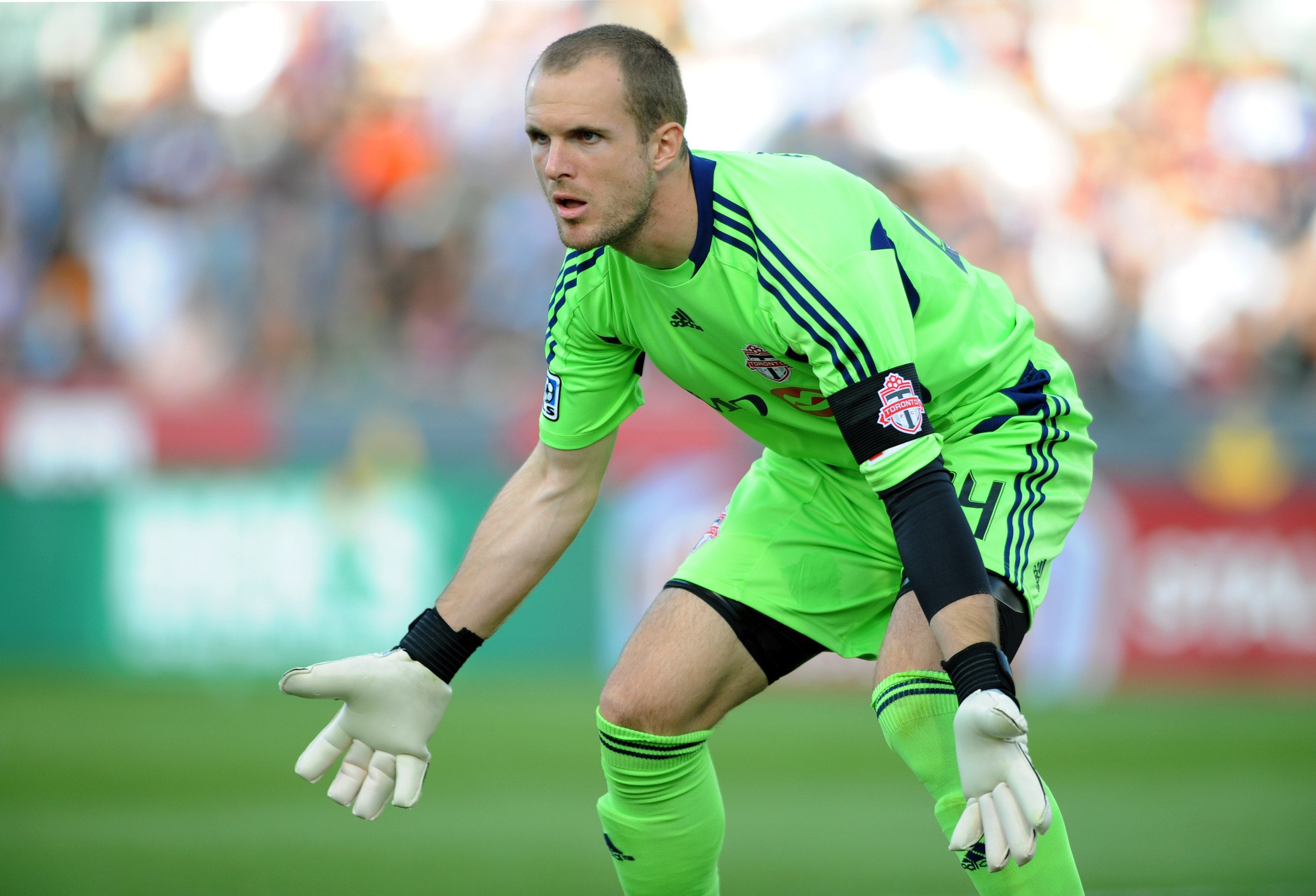 "When I came back in January of preseason of that following year I was in the best shape of my life," Frei said. "Then 44 minutes into my first preseason game I get a boot to the face and break my nose, and that led to me not really having a chance to fight for the starting spot and consequently losing the starting spot.
"That was the biggest blow to me because I thought if you put in all this hard work that you're going to get rewarded in the end," Frei said. "I put in all this hard work to come back from this injury, for more than a year, and didn't really get anything out of it. Mentally, that was a pretty tough pill to swallow."
Instead of spending 2013 re-establishing himself as a starter, Frei was forced to sit on the bench and watch Joe Bendik take hold of the starting role at TFC. By the end of that season, Frei knew his time in Toronto was up, so after getting married he planned on heading to Europe to search for the next opportunity in his career. That was when the Sounders came calling, and made it easy for Frei to stay in MLS.
"It was just too good of an opportunity to pass up, with the coaching staff that I knew was there, the success the team has had over the years, I felt like it was a team I wanted to be a part of," Frei said of his decision to sign with the Sounders. "Not just in terms of trying to win things, but also personally trying to get better and get some confidence back and improve as an individual.
"It has ticked all those boxes," Frei said. "The first year had some growing pains, but I had a coaching staff around me that was assuring me and supporting me 100 percent, and it allowed me to grow."
"A change of scenery from Toronto helped him, some players are good players but they need a change of scenery," Schmetzer said. "He comes to Seattle, starts working with (Sounders goalkeeper coach Tommy Dutra), gets a chance to play and you see the maturity now.
"Goalkeepers in general, they get in that late 20s, early 30s, that's kind of the sweet spot for them. They're a little more cerebral, they're a little calmer," Schmetzer. "We're obviously reaping the benefits of (Frei's) development, for sure."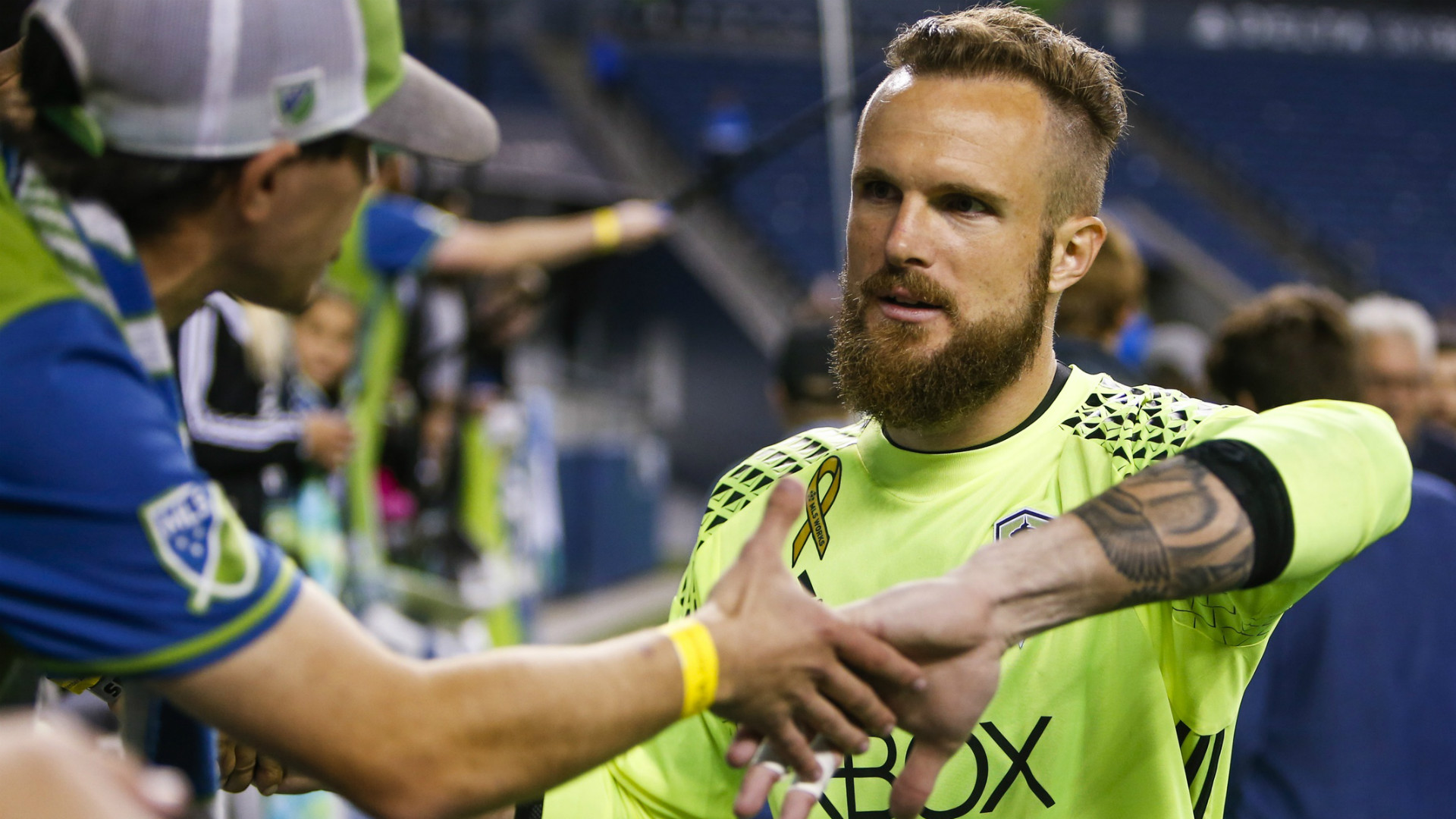 The U.S. national team could potentially reap the rewards of Frei's maturity as well. A native of Switzerland, Frei is in the final stages of securing his U.S. citizenship. The goalkeeper was close to becoming a U.S. citizen back when he first turned pro, but his move to Canada put a halt to that process. Now, with citizenship in sight, Frei admits he is very interested in playing for the U.S.
"It's been mentioned to me before, and obviously it sounds like Bruce Arena wants to look at all his (goalkeeping options) as well. A new coach wants to see what's out there," Frei said. "I think right now, for at least one more week, I want to give my full attention to the Sounders, and then I'll have to make a quick decision after MLS Cup. We'll see what happens."
For now, Frei is focused on trying to help the Sounders win their first MLS Cup. He will step into a stadium he knows very well and remember the good times and bad times of his five-year TFC stint. Though it has been three years since he left, the time hasn't erased the feelings he still has for the club where his career began, and the fans who used to cheer for him.
"I'm happy to see them finally have success because their fans have stuck with them through thick and thin," Frei said. "I'm super excited for their fans, the Red Patch Boys in particular. I think if maybe (Toronto FC owners Maple Leaf Sports and Entertainment) had calmed down a bit sooner that success could have come sooner. Hopefully going forward they'll be a bit more patient with things."
Weather forecasts for Saturday's final are calling for freezing conditions that could be very similar to the conditions at BMO Field for the 2010 MLS Cup. Frei will have a much better seat for this year's final, and if he can come up with a few more big saves he just may be able to lift the MLS Cup trophy.
If he does so, Frei might cast a gaze over at the seat he once occupied in the stands six years ago and appreciate just how far he has come.