Sevilla FINALLY lose Europa League title - and they couldn't be happier!
Sevilla's dominance in the Europa League has finally come to an end - and the Andalucians will be thrilled at the prospect! 
The secondary continental competition had become almost private property of the club under Unai Emery, who lifted the title three seasons running. 
But there will be no repeat in 2016-17, as the side now coached by Jorge Sampaoli prepare to gun for the big prize once the Champions League reconvenes in February. 
Sampaoli's men could still have entered the Europa League going into the final game of Group H, as a win for Lyon would have pushed them down to third. 
The Spaniards, however, did just enough to keep the dangerous hosts at bay to seal a 0-0 draw, a result which sees them qualify behind Juventus for the knockout stages.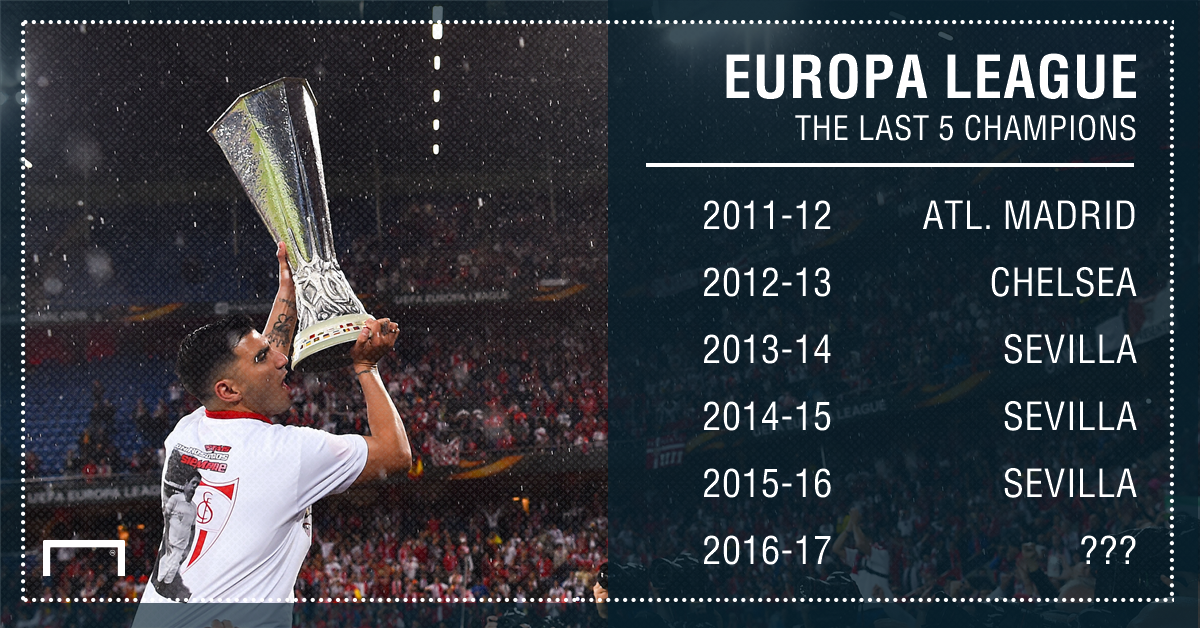 And while celebrations begin for their feat, they will nevertheless be reassured to know that with five wins in the competition, their record is not in danger of falling this campaign. 
It is the first time since 2009-10 that Sevilla will compete in the Champions League last 16, where they lost out in a narrow two-legged defeat to CSKA Moscow. 
Can they go even further this season and keep the fairytale alive?