Sampaoli: Messi & Dybala can take Argentina to a new level
Lionel Messi and Paulo Dybala look set to start together for just the second time when Argentina faces Brazil in Friday's friendly in Melbourne, with new coach Jorge Sampaoli claiming the creative duo can lead La Albiceleste to a new level.
The attacking duo were rarely given an opportunity to play together under Argentina's previous coach Edgardo Bauza, with Dybala having made just two starts for his country at senior level since debuting in 2015.
The Juventus forward is seen as a natural successor to Messi, although Argentine fans will no doubt hope they can work together as Sampaoli looks to steer the two-time world champions to Russia 2018.
New-look Argentina set for Messi-Dybala-Higuain attack in 3-4-3
In the only previous game where Messi and Dybala started together, the former scored the winner in a 1-0 triumph over Uruguay in September 2016 but the latter was sent off just before half-time.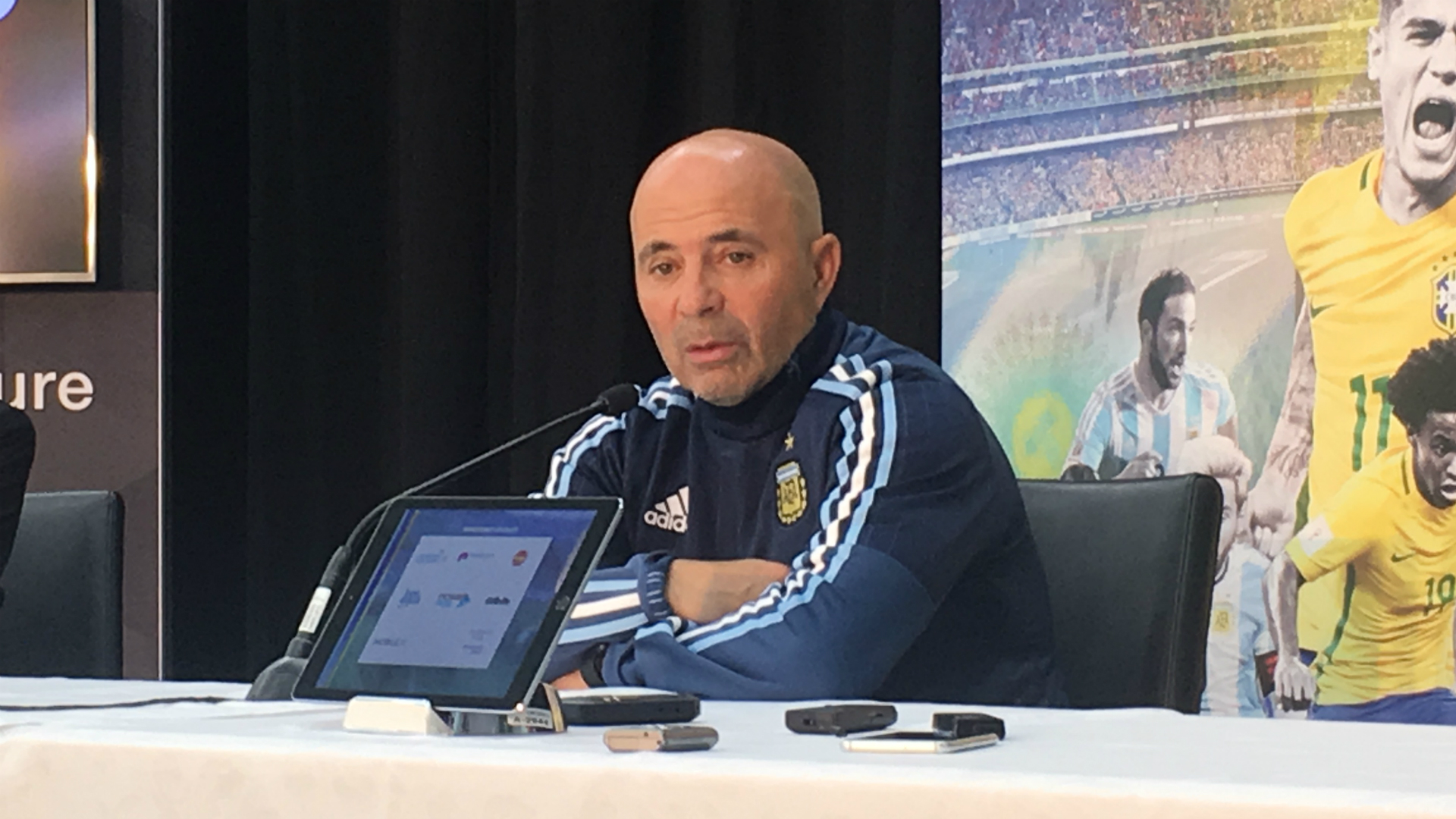 Speaking in Melbourne on Thursday, Sampaoli - who claimed he has yet to pick a starting line-up or formation for his first international in charge - indicated he is keen to see how Messi and Dybala can work together in a match situation.
Sampaoli has been working on a 3-4-3 formation in training, with Messi and Dybala likely to play up front with Gonzalo Higuain.
"Messi and Dybala are very good players of their own accord and these type of games, these friendly games give us an opportunity to test that compatibility and know whether they can work together and how effective that synergy will be… I believe they will be able to give the team a higher ranking worldwide," the ex-Sevilla coach said.
Sampaoli also paid tribute to Messi's desire to be involved with the national team, with the Barcelona striker having cut short his holidays to join the squad in Australia just before his wedding.
Jorge Sampaoli confirmed as new Argentina coach
When asked how he can help Messi replicate his Barcelona form in the shirt of Argentina, Sampaoli said: "I believe that Messi has been playing collectively in Barcelona as part of team and that's the type of synergy we want to create within the Argentinian team.
"So we don't want him playing in an isolated manner, we want him to play collectively and that's what we're going to try and push for the team to play collectively with Messi to get the best out of him."
In other selection news, Sampaoli said Mauro Icardi will need "a miracle" to play at the Melbourne Cricket Ground as he continues to work his way back from a thigh injury, but he reiterated his desire to see what the Inter striker can do at international level.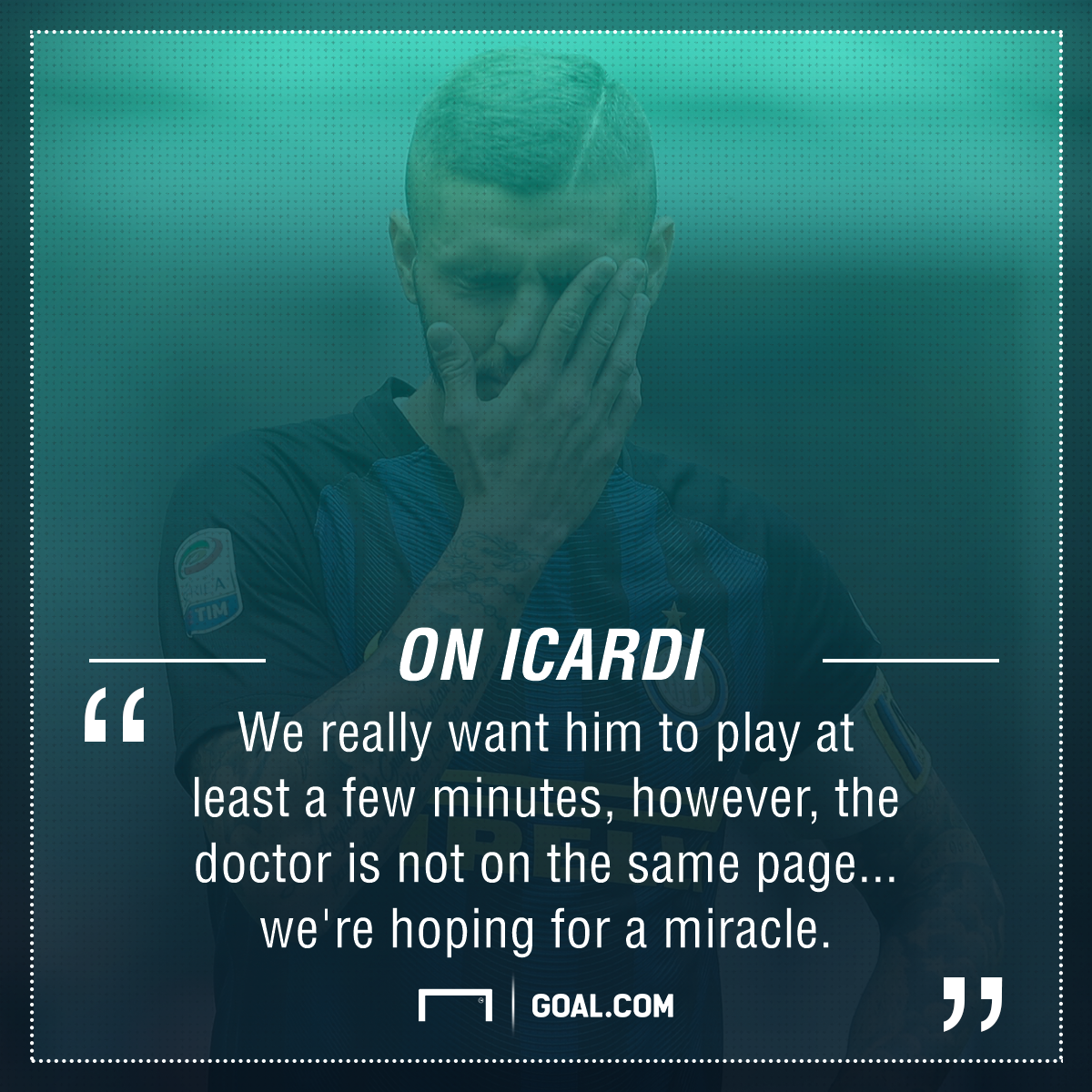 Argentina's upcoming friendlies against Brazil and Singapore are Sampaoli's first in charge since he replaced Bauza, who was sacked in April with La Albiceleste sitting fifth in CONMEBOL's World Cup qualifying table.
With four qualifiers left, Argentina are one point outside the automatic qualifying berths.
Their poor form has sparked discussion in Argentina that Sampaoli should overhaul the squad but the 57-year-old dismissed that argument.
"I believe that generational change has to be taken in stages," he said.
"It's a slow process, it's an analytical process, which we just don't have time to go through right now because we're facing the qualifiers for the World Cup.
"The goal is for Argentina to qualify for the World Cup and the reality is that we haven't yet… we need to think about the present now."