UEFA Champions League
Ronaldo, Liverpool and the winners and losers of the Champions League draw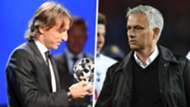 ---
WINNERS: REAL MADRID
---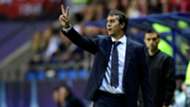 This is going to be a far from straightforward season for Real Madrid and new coach Julen Lopetegui. The club as a whole are still reeling from the summer departures of Zinedine Zidane and Cristiano Ronaldo.
The squad has not been strengthened to such an extent that you would feel confident of predicting that Real are about to land a fourth consecutive European title. But they have avoided a group-of-death situation in the Champions League draw and should have a straightforward path to the knockouts.
Last season they did not get going until the last 16 and struggled in a group containing Tottenham and Borussia Dortmund. There is no team to match that kind of quality here, with a patchy Roma set to provide the sternest test.
Russian runners-up CSKA Moscow are not a Champions League-standard team and Viktoria Plzen – although experienced at the group-stage level – will be easily swatted aside.
It should be a gentle introduction to the pressure of coaching Real in Europe's elite cup competition for Lopetegui, and a chance for Gareth Bale and Mariano Diaz to set about replacing the goals of Cristiano.
---
WINNER: CRISTIANO RONALDO
---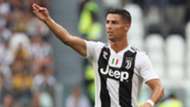 Team Ronaldo was rightly miffed about their player missing out on the UEFA Best Player Award but the man himself will be delighted at the prospect of adding to his 120 Champions League goals in the group stage for his new club Juventus.
A decision was made late in the day not to attend the gala at the Grimaldi Forum, according to Juve CEO Beppe Marotta, and the suspicion is that Ronaldo backed out because he lost his best player award to ex-team mate Luka Modric.
Agent Jorge Mendes seemed to confirm as much when declaring that the choice was "ridiculous", considering Ronaldo's 17 Champions League goals last season.
Nothing motivates Ronaldo like individual success, however, and he will be very keen to correct that perceived injustice this season.
He was signed by the Scudetto holders very much with the Champions League in mind and he will have plenty of opportunities to add to his goal-scoring total.
Valencia have been fruitful opposition for Ronaldo in La Liga and will hold no fear for him. Young Boys will be playing in their first-ever Champions League group stage and are the kind of fodder Ronaldo excels against.
Then come Manchester United – where he made his name and won the competition for the first time – and Jose Mourinho – his former manager at Real.
It's well-known that the two endured uneasy relations during Mourinho's final days at the Bernabeu and Ronaldo will be relishing the chance to show the 'Special One' he's still got it.
A return to Old Trafford will see him received warmly where the fans remember his Ballon d'Or-winning form and might even wish their club had gone back in for him this summer.
---
WINNERS: MANCHESTER CITY
---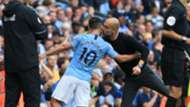 Manchester City as reigning Premier League champions and, two years into the Pep Guardiola era, should now be thinking about European glory.
Their squad is strong enough – and has enough experience – to go all the way. No team in the Champions League can match their strength in depth, the injury to Kevin De Bruyne notwithstanding.
Considering the calibre of team they could have been drawn alongside, Guardiola's men have done as well as could be hoped for.
Shakhtar Donetsk are well known, having played against City in this competition last season. They did well to hold onto highly-regarded coach Paulo Fonseca in summer but were weakened by the loss of Fred to Manchester United.
Lyon might well be possessed of some of the best young talent French football has to offer in Lucas Tousart, Houssem Aouar and Tanguy Ndombele but are prone to inconsistency.
Hoffenheim finished third in a pretty ordinary Bundesliga last season and should be no match for City's firepower.
Guardiola should be targeting maximum points, or very close to that total.
---
LOSERS: LIVERPOOL
---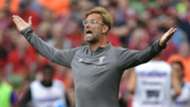 The sight of Sergio Ramos patronisingly touching Mohamed Salah on his shoulder shortly after claiming UEFA's Best Defender award will have stuck in the craw of Liverpool supporters and they won't be feeling too hot having seen the draw either. 
Liverpool manager Jurgen Klopp was pulling no punches when summing up his side's upcoming Champions League campaign.
"To be 100 per cent honest, it was not that I had a group I wished for," he said. "I expected a difficult group, we have a difficult group and that's what the Champions League is all about."
While the Reds are coming into the competition this season as beaten finalists, they will nonetheless consider themselves only second favourites for the group behind Paris St-Germain.
Napoli, with their new coach Carlo Ancelotti, are sharks in the water and their San Paolo stadium has long been regarded as a difficult European venue.
Red Star Belgrade will make up the numbers but no slip-ups can be tolerated against them either.
The Reds were quite fortunate in their Champions League draw last season and carried on serenely to the knockouts. But they have had no such luck this time around.
PSG with Neymar and Mbappe will be expecting to win the whole thing outright, while three-time winner Ancelotti is Mr. Champions League.
---
LOSER: JOSE MOURINHO
---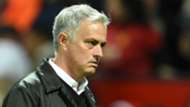 The manner in which Jose Mourinho set up Manchester United to face Sevilla over two legs last season tells you plenty about where he sees his team.
His rant in the aftermath – about United's recent Champions League "heritage" – demonstrated that he doesn't believe he can compete for the major prizes with these players.
Valencia did well to end up fourth in a competitive La Liga last season and although they have started the season indifferently, Los Che will be a tough prospect under Marcelino once all their new signings settle in.
How Mourinho approaches the two Valencia games will be vital as it will show whether or not he wants to play on the front foot or else sit back and hope for chances on the break. If United don't win two games against the Spaniards, then they don't have a prayer of topping the group.
That's because there is the small matter of Juventus and Cristiano Ronado. The Italians are aggrieved about their exit to Real Madrid last year and now fortified by their signing of Ronaldo will be going all out for the title.
They are favourites in this group, with United and Valencia scrapping for second. Young Boys are a long way back.
---
LOSERS: PSV
---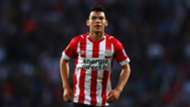 Back on top in the Netherlands and having come through a tough qualification campaign, PSV nonetheless got no mercy in the group stage draw.
Hirving Lozano and Co. will have to do it the hard way if they are to make it to the knockouts. They have been drawn alongside one of the favourites in Barcelona – and Lionel Messi – and if that wasn't enough they were given a strong Tottenham team from Pot 2.
Inter were the team to avoid from Pot 4, meanwhile, and they ended up with the Dutch side also.
All in all, PSV could not have faced any worse an outcome and will be hoping for a Europa League place at best.