Romeo Fernandes and Keenan Almeida risk suspensions over participation in unofficial tournaments
Keenan Almeida and Romeo Fernandes, contracted to Indian Super League (ISL) outfit FC Goa, have fallen foul of the Goa Football Association (GFA) after being accused of participating in unregistered football tournaments. 
GFA, on Tuesday, disclosed names of around 40 footballers including Romeo and Keenan who breached their code of conduct by taking part in unofficial tournaments. A show cause notice will be served to these players, including the aforementioned duo who played the last season of the I-League with East Bengal and Churchill Brothers respectively. 
Jhingan and Jeje on target in India's win over Nepal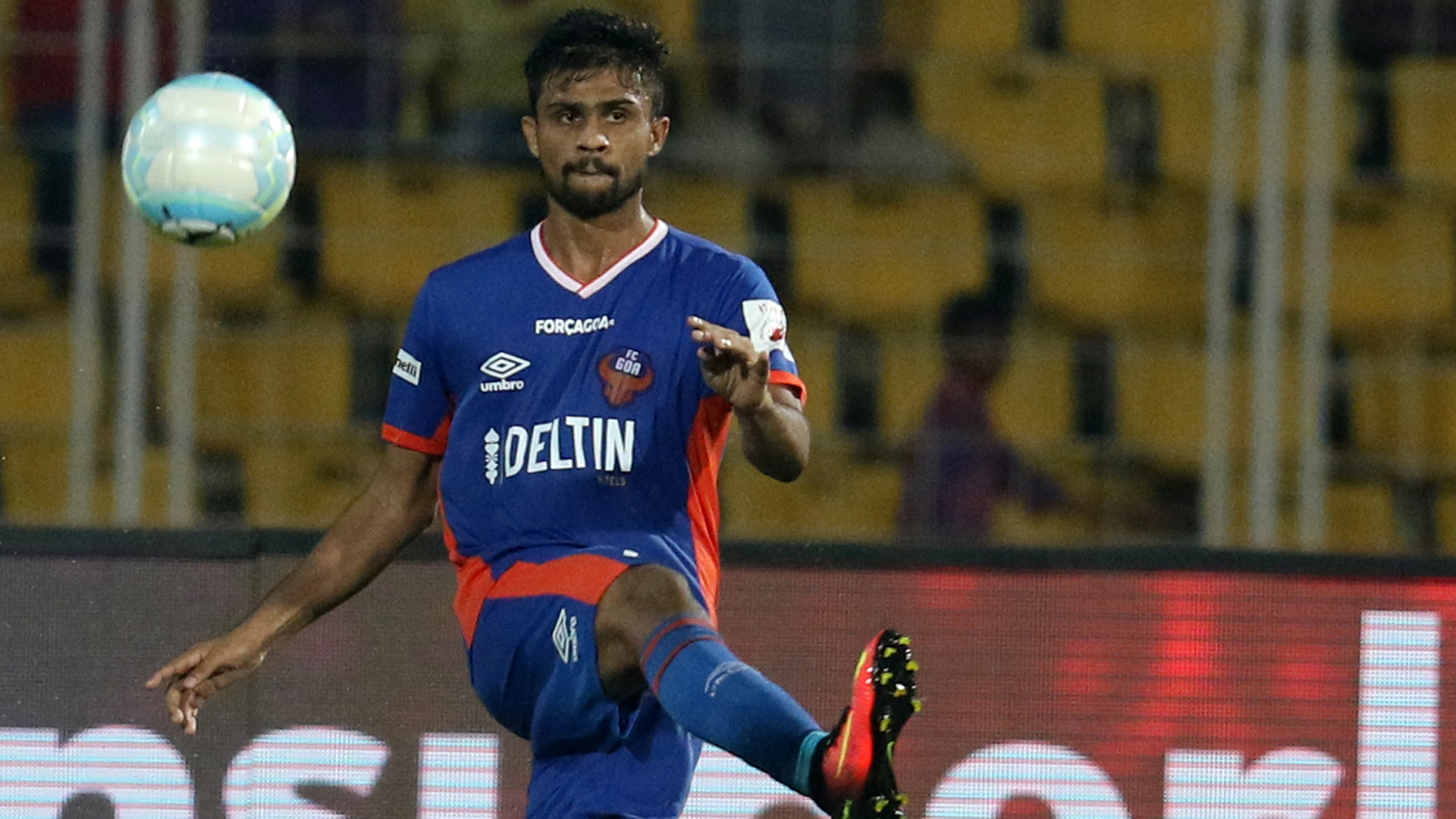 "It's quite surprising that ISL and I-League players have been involved in such tournaments. Romeo and Keenan are among the 40-odd footballers we will issue the show-cause notice," GFA President Elvis Gomes is quoted as saying by Goa-based newspaper Herald. 
"We have evidence against these players and so we have to take action against them. The rules are uniform for all. We can't bend the rules for some," he adds. 
Other notable players who have been named are Gabriel Fernandes, Adil Khan (who played for Churchill Brothers in the I-League), Victorino Fernandes (last turned out for Mumbai FC) and FC Goa's latest signing Aaren Silva. 
If found guilty, the minimum suspension period for the offence is one year. 
As per the rules, the players are supposed to obtain a No Objection Certificate from their respective clubs before playing for other local clubs. Moreover, they are not supposed to play in open tournaments.