Without Zelalem, Ramos hopes U.S. U-20 attack can still breakout in qualifying
As Tab Ramos embarks on his third World Cup cycle as coach of the U.S. Under-20 national side, he now has a team that is far different from the squad he fielded four years ago. Back in 2013, the U.S. U-20s had some exciting attacking prospects but struggled to find two dependable central defenders to play together.
This year, the U-20s have a wealth of center-back options, but far more unanswered questions about their attack.
"The area where we have to step up is getting to goal," Ramos told Goal . "We have to get to goal better. We have been scoring in the warmup games, but I feel like we should be doing better. Our transition play can get better. That's something we've been working on really hard over the last couple of weeks, to make sure that when we go to goal, we go with speed."
Hope Solo ready to cash in on controversy
The Americans kick off their Under-20 World Cup-qualifying campaign Saturday against Panama in a tournament that has two very different paths the U.S. can wind up taking. Stumble out of the blocks and the U.S. could be faced an extremely difficult path to the U-20 World Cup in South Korea. Beat Panama, and the road to the tournament gets significantly easier.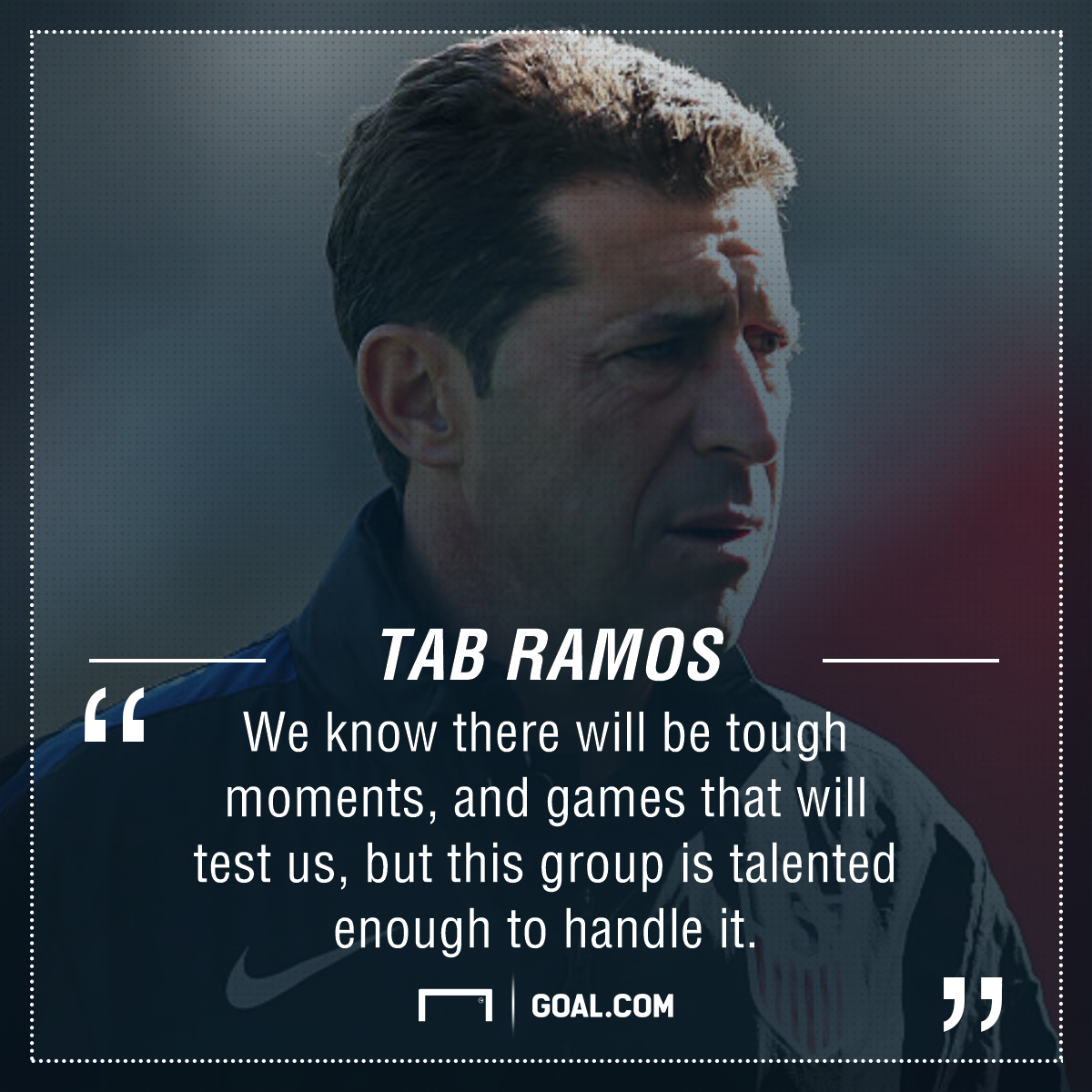 The U.S. U-20s boast a strong collection of central defenders that will make up the backbone of the team, with captain Erik Palmer-Brown, Real Salt Lake's Justen Glad and Orlando City's Tommy Redding all expected to play key roles. Palmer-Brown, a one-time target of Italian powerhouse Juventus, is fresh off a stint with FC Porto's B team and has been handed the armband and could wind up playing a central midfield role to accommodate the team's wealth of options in central defense.
"He's really become someone who wants to lead the team, and I think that's a great sign," Ramos said of Palmer-Brown, who is the lone holdover on the current squad from the previous Under-20 World Cup team. "He's really taken to the idea of being a leader, which is something you love to see from your one of your best players."
Palmer-Brown is expected to partner in central midfield with another one of the team's recent revelations, New York Red Bulls prospect Tyler Adams. One of the two players on the team currently playing up an age group, Adams has made a rapid rise through the youth national team ranks. Having just turned 18 days ago, Adams has gone from being seen as a fringe option as recently as last fall to now being a key starter and one of the team's leaders.
Valentine's Day Massacre for Barca
"You really can't tell he's one of the youngest guys on our team, the way he plays," Ramos said of Adams. "He's relentless and just has the right attitude. He could have been the captain of this team."
As confident as Ramos is in the nucleus he has in central defense and central midfield, he knows the team's success will come down to how the attack comes together. Ramos was unable to secure the release of several top attacking options, including Gedion Zelalem, Fiorentina's Josh Perez, and Schalke's Weston McKinnie and Nick Taitague. That leaves the team without a true playmaker, but Ramos does have several dynamic midfielders at his disposal, and is confident the group will be able to produce chances.
"Even in the last cycle, when Gedion Zelalem sort of held the rains together with Emerson Hyndman in the middle, I don't think there was ever one player who was the brains of the team, just running it," Ramos told reporters on Thursday. "I think this group is a little bit of the same. Obviously, there's no Emerson Hyndman here and Gedion we couldn't have unfortunately, but we have good players.
"We have Sebastian Saucedo, we have Luca de la Torre. Having players like Eryk Williamson and Brooks Lennon, they're all players who can create on the attacking side. We've given them full confidence to create, to be creative and think outside the box."


The lack of a player like Hyndman and Zelalem, players who could keep possession, will likely make the current U.S. U-20 team more of a counterattacking team and one that relies on speed and counter breaks to try and break down opposing defenses.
"This team is a bit more of a transition team than we've had in the past," Ramos told Goal . "Whether it's Jonathan Lewis, or Coy Craft, or Brooks Lennon, or Luca De La Torre, we have the speed to cause some problems for people, and if we can improve or transition play, we'll be in good shape."
One position Ramos is feeling confident about is goalkeeper, where Jonathan Klinsmann has taken over as the team's first-choice netminder. Jurgen Klinsmann's oldest child has blossomed in recent months, making it clear he earned his place in the U.S. player pool because of his ability, and not just because of his name. His father's dismissal as U.S. senior team coach hasn't appeared to affect his play at all, and if anything, Jonathan Klinsmann has stepped his game up in the months since his father was fired.
"I'm sure that was really difficult for him," Ramos said. "Obviously his dad is not around U.S. Soccer any longer, and I'm not sure if that's a relief for him or not, and how he's handling that part of it, but he's really been flourishing the past couple of months. He's at his best right now."
With an in-form goalkeeper, rock-solid defense and some promising attacking options, Ramos is feeling good heading into the CONCACAF Under-20 championships, but if his experience has shown him anything, it's that you can never take CONCACAF qualifying for granted.
"I believe this group is ready and knows what to expect from this tournament," Ramos said. "We know there will be tough moments, and games that will test us, but this group is talented enough to handle it and get the job done."