Super League
PKNS, Kuantan respond to FMLLP's admonishment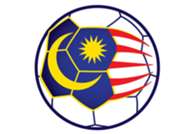 ---
BY        ZULHILMI ZAINAL       Follow on Twitter
---
Following M-League organiser Football Malaysia LLP's (FMLLP) revelation on Monday that four Super League (MSL) and six Premier League (MPL) had failed to submit their player registration documents for the 2017 season on time, two clubs responded to the criticism on the very next day.
Surprise current MSL leaders PKNS FC, through its president Siti Zubaidah Abd Jabar, on Tuesday evening issued a press statement apologising for the club's oversight. Selangor-based sides PKNS, alongside Selangor, were the two sides revealed to have submitted their documents later than the revised dateline that had been stipulated; January 14.
The Red Ants made no excuse for their late submission which was only made on February 19, and apologised for their blunder.
"We humbly apologise for the inconvenience caused to the administrators of Malaysian football and always support the efforts of the Malaysian Football Association (FAM) president, Tunku Ismail Ibni Sultan Ibrahim in ensuring that the M-League is run professionally.
"Any of FMLLP's planned improvement is always welcomed, and PKNS respect FMLLP's established Standard Operating Procedures.
"Therefore, PKNS FC will learn from this and are committed to improving our club management competency in the future, in line with FAM's aspiration for the clubs to be managed professionally."
MPL club Kuantan FA however claimed that their paperwork had been impeded by the delay in the club's change of ownership process, in a press statement issued around the same time.
The Seagulls, who infamously owe their players and staff from the 2017 season around 11 months' wages, are currently in the midst of a takeover and rebranding move as Marcerra United.
"That's why Marcerra United are still waiting for Kuantan to meet certain conditions under the takeover process, including confirmation of debts and outstanding liabilities that must be endorsed by a certified annual audit report that is approved by the FAM, FMLLP and the Sports Commissioner. This is a fair demand as we are investing heavily to take over Kuantan.
"The late registration issue as well as all debts and the outstanding wages of Kuantan will be resolved if all related documents are handed over to us, to expedite the takeover and approvals from the regulatory bodies are obtained as soon as possible. We do not want Marcerra United FC to be seen with prejudice," wrote Marcerra president Dato' Sri Feardaus Khairuddin in the statement.