Opinion
Only Wenger can match Pep's power base but they are at the opposite ends of their journey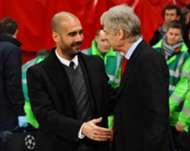 Pep Guardiola recently boasted of enjoying more "power" at Manchester City than he has had at any of his previous clubs. In fact his power base was being prepared for about five years before his arrival.
How does Wenger solve Arsenal's problems?
Nobody could have been in any doubt as to City owner Sheikh Mansour's intentions when CEO Ferran Soriano and director of football Txiki Begiristain came into the club in 2012.
The foundations were being put in place for Guardiola. No matter if the manager was Roberto Mancini or Manuel Pellegrini, these were Guardiola's men with whom he'd enjoyed productive relationships at Barcelona.
And in the back room he's got all his own men too. Carles Planchart, Lorenzo Buenaventura, Rodolfo Borrell, Manel Estiarte and Domenc Torrent are all Pep loyalists who work for him first and the club second.
He has had a say in the medical department too where fellow Catalan Edu Mauri is an assistant to head of medicine Max Scala while he has also ordered players like Kevin de Bruyne and Gabriel Jesus to visit trusted surgeon Dr Ramon Cugat in Barcelona.
Pep on Brexit: We'll leave if UK wants!
Guardiola is trimming his herd on the playing front and by the end of the next transfer window will have a lean group loyal to him. Joe Hart has no future there, Yaya Toure will be gone and very probably Sergio Aguero and Vincent Kompany will be too. No new player will arrive without his say-so.
Guardiola's influence already reaches right into the very heart of operations at the Etihad. He is much more than a first-team coach and possesses more security in his role than practically every other Premier League manager.
There is no doubting Guardiola's track record and if any coach deserves the keys to a kingdom it's him. He is master of all he surveys – in a manner that is increasingly out of fashion at many other clubs.
That is excluding Arsenal where there are some big parallels with Arsene Wenger.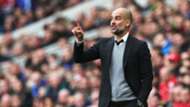 Despite having a close to identical season, Guardiola is getting far more leeway than his opposite number at Arsenal.
Like City, Wenger's side are out of the Champions League, out of title contention, fighting for the top four and in the semi-finals of the FA Cup.
There are no marches demanding Guardiola leaves. There are no plans flying over the Etihad telling him his time's up.
There is a perspective at City that is lacking at Arsenal where fan patience has been snapped due to the repeated failures of the past decade. They are arguably at the opposite ends of the same story; Guardiola beginning to establish himself in Eastlands, Wenger very much with the end in sight at the Emirates.
Wenger may not have had the path cleared for him at Arsenal in preparation for his arrival like Guardiola did although former Arsenal official David Dein wanted to appoint him as far back as 1989.
He has though over the past two decades established a power base that can be matched only by Pep. That it is why it's not so easy to cut Wenger out of the picture at Arsenal.
They wouldn't simply be removing a coach – they'd effectively be collapsing the system altogether. Manchester United saw first-hand the dangers of that when Sir Alex Ferguson left the picture in 2013.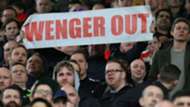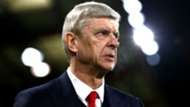 What Arsenal must do right now is the exact opposite of what City have done for Pep. They laid the groundwork for the Catalan's arrival, Arsenal need to lay the groundwork for Wenger's departure.
Before Wenger goes they have got to untangle his connections otherwise they will be prone to disaster. Even though Arsenal have a CEO in Ivan Gazidis who acts as a de facto sporting director, it is Wenger who remains in control of most of the Arsenal operation.
He signs off all transfers and contracts and has oversight of the club's scouting procedures too. Under Gazidis's influence he has been persuaded to expand and modernise Arsenal's data collections systems but there is a total reliance upon him.
Wenger is not a coach in the modern sense. He is – like Guardiola - an old-fashioned manager.
In the past decade or so there has been a tendency to work towards the continental model of employing a first-team coach to slot into the functions of the club. That way if a coach is dismissed - for whatever reasons - the club carries on relatively undamaged.
Lukaku can become the world's best striker
That's not the case at Arsenal and there needs to be a system in place that can be sustained when Wenger eventually calls it quits. It means he will have to hand off various parts of responsibility around the club – training, contracts, scouting, signing players, diet, injuries and analysis – before extricating himself entirely.  
When one man becomes so entwined with many aspects of a football club is that the entire operation depends upon him. If the club is in charge– and not just the coach – then certain structures can remain intact.
This is not the case at Arsenal nor is it the case at City. They have spent so much time and money preparing the ground for Guardiola that they are totally reliant on it all working out.