'Only one Arsene Wenger' - Fitting Emirates farewell for Arsenal's greatest ever manager

Chris Wheatley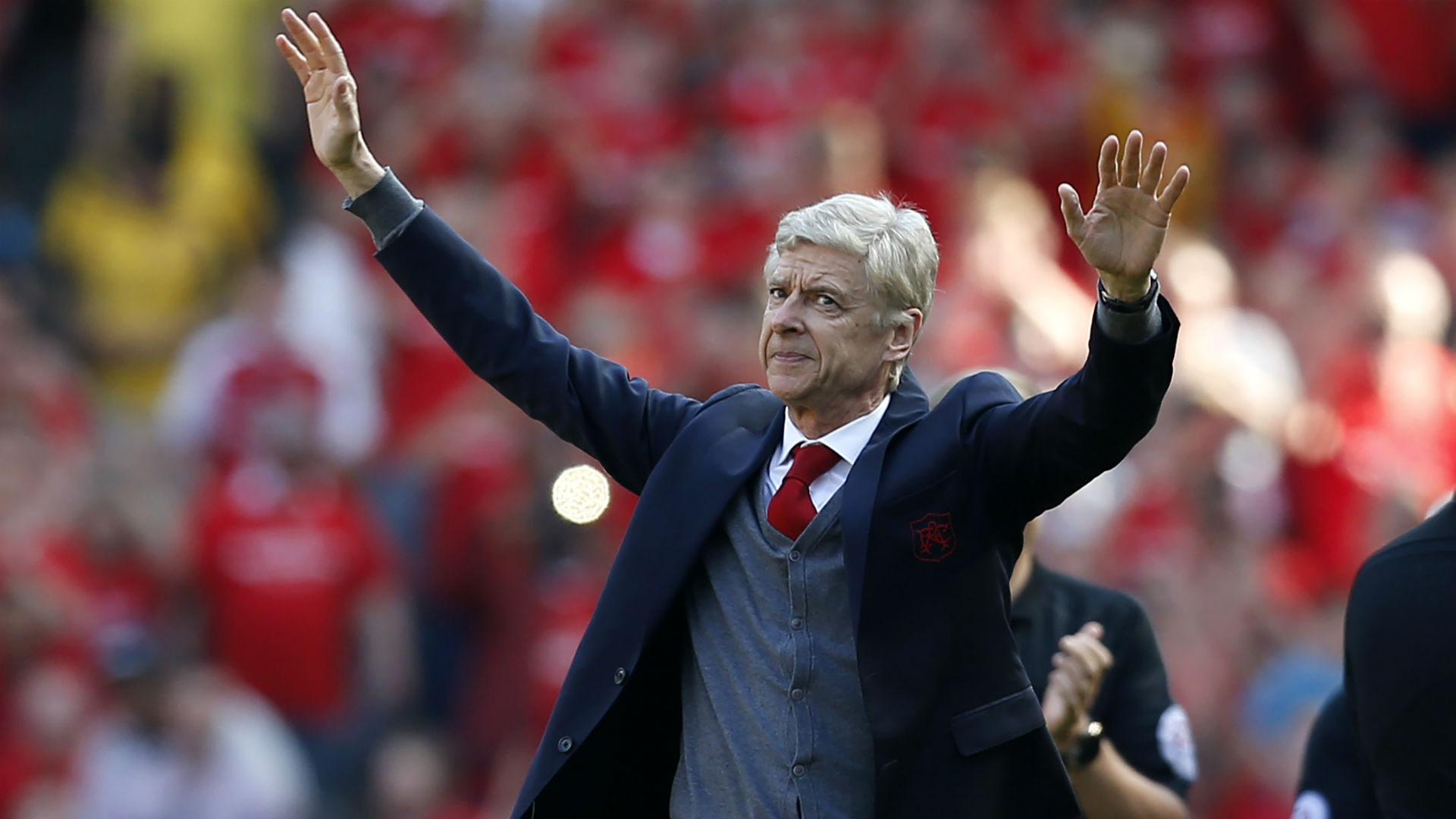 Getty
'Merci Arsene' was the theme of the day at Emirates Stadium on Saturday, as Arsene Wenger marked his final home game in charge of Arsenal with a 5-0 win over Burnley.
Fans were encouraged to arrive at the stadium early and there were long lines of people outside the Gunners' club shop waiting to sign a guest book that included tributes from supporters around the world.
The match itself had a testimonial feel to it and the huge turnout only served to underline the esteem in which Wenger is still held, even if negative fan sentiment was one of the main reasons why he decided to call time on his two decades in charge of the north Londoners.
While the result paled into relative insignificance, Arsenal's players ensured that Wenger would remember his last game fondly at the stadium he helped create.
The Frenchman didn't get the European trophy send-off that he was clearly so desperate for following defeat to Atletico Madrid on Thursday, but his team put on a performance which will certainly give the next Arsenal manager food for thought when it comes to the summer transfer window.
Commemorative t-shirts labelled with 'Merci Arsene' were given to every home fan to wear during the game and even the away fans sung 'Only one Arsene Wenger', which was an apt testament to his status as one of the most influential figures English football has ever known.
"Personally, I expect today will be dominated by sadness," Wenger said before the game.
"It's the end of a long story for me at Arsenal. But I will also feel grateful for having led this club - that I cherish so much - for such a long time.
"I tried to commit completely, for so many years, to make people happy and I wish just that people who love this club will be happy in the future and get what they really want and love.
"I've met people for whom I am the only Arsenal manager they have known, so now this is a good opportunity for the club to have new people and new ideas to continue to move the club forward, which is what I've tried to do my whole life."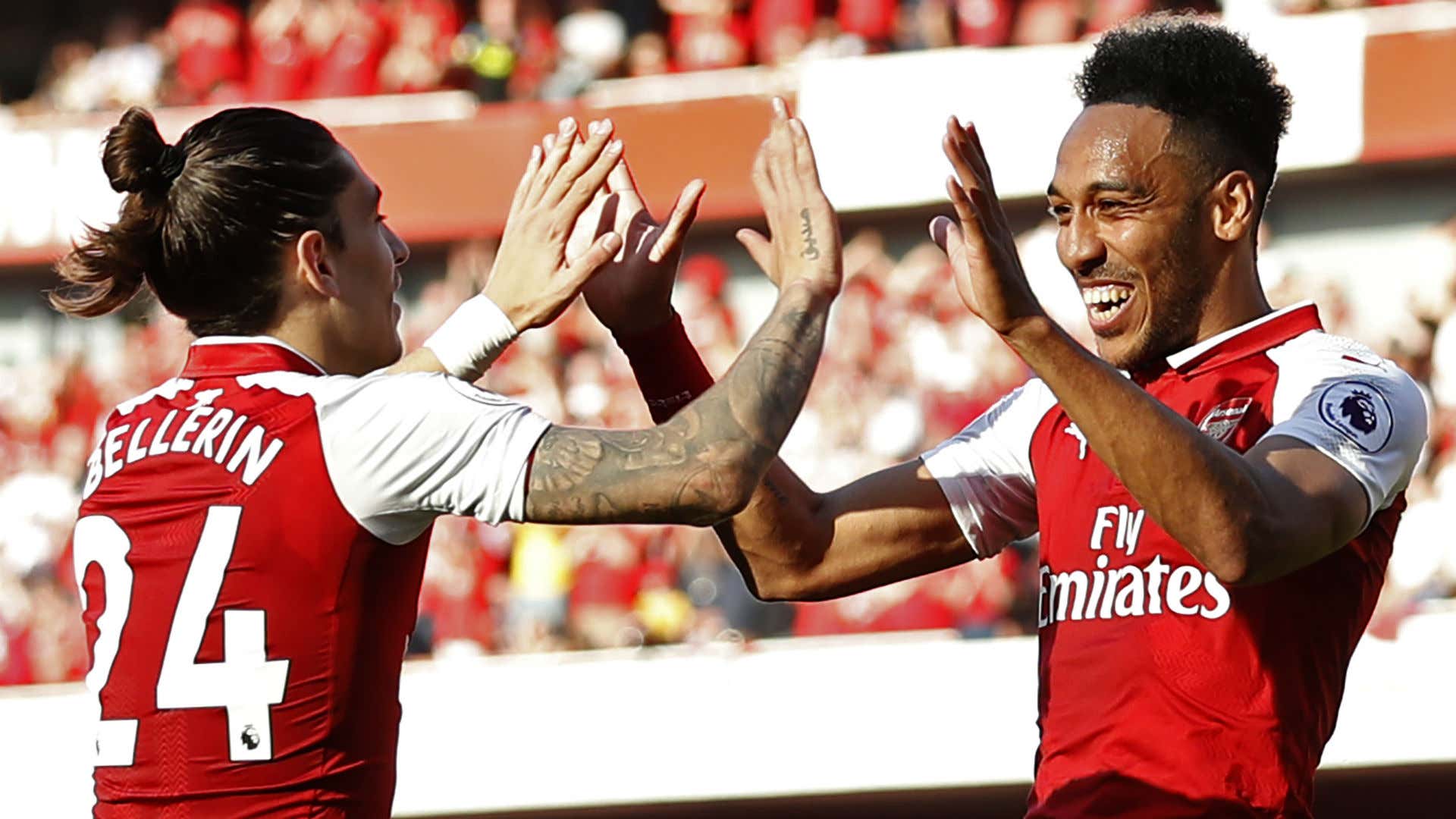 News that Sir Alex Ferguson is in intensive care after having emergency surgery on Saturday for a brain haemorrhage reminds us all that there is more to life than just football. Legends come and go but there are some figures in sport who have left more than a blueprint on the game that millions around the world love so much.
Wenger's love story with Arsenal Football Club is almost over but the legacy he leaves will never be forgotten. It is a cliché to say all good things come to an end, although with Wenger's tenure at Arsenal that is certainly the case.
From 'Arsene Who?' to 'Le Proffeseur', the double-winning side of 1998 to the Invincibles of 2003/04, the FA Cup's most successful manager has provided moments of magic to every single Arsenal supporter across the globe.
There really is only one Arsene Wenger and in a few months' time his successor will have a mammoth task on his hands in trying to fill the void.
Wenger, meanwhile, will ponder the next step in a career which has spanned over two decades at the club he loves. But one suspects he'll stay in football.
As he said, "One day I'll go up to heaven and He will ask 'What have you done with your life?' The only answer I have will be, 'I tried to win football games.'"