Nyamweya advises Mwendwa in strongly worded letter
Stafford Ondego/Goal Kenya.
Former Football Kenya Federation President Sam Nyamweya has written a personal and open letter to the current boss Nick Mwendwa with free advice packed in it.
In the letter, which comes in the wake of a 10-year suspension slapped on the former administrator and after a demand letter addressed to the federation over the same, Nyamweya has advised Mwendwa to tread carefully with his reign as the FA's boss.
He has expressed shock in the manner in which Mwendwa relate with him explaining that the incumbent has totally failed to reciprocate the respect he (Nyamweya) showed while in power, at the time of election and after the polls.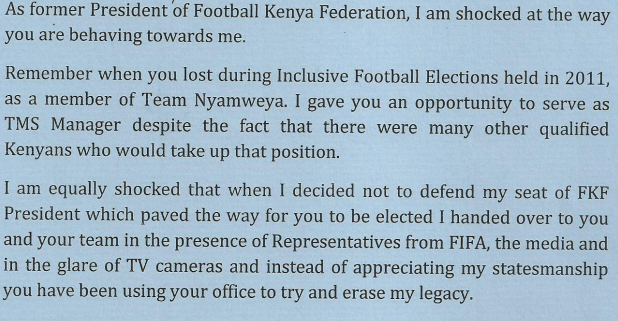 He also says that Nick Mwendwa has showed no need of defending signed agreements and the constitution for the well-being of the country's football.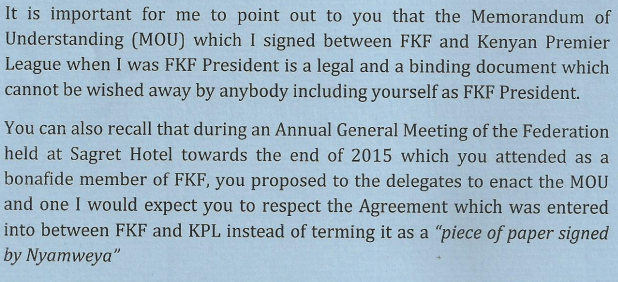 The four-page document has also revealed that Nyamweya is owed Sh25 million by the federation, money he says his lawyers have tried to collect to no avail.