Opinion
Nagbe, Agudelo and 10 players with the most riding on the U.S. January camp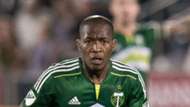 CARSON, Calif. — Wednesday morning marks the official beginning of Bruce Arena's second tenure as U.S. national team coach, as he kicks off the January camp some 18 years after the first time he convened players in his search for the squad to represent the country.
There is a different feeling this time around because of the circumstances that led to Arena's return. A pair of World Cup qualifying losses in November, followed by Jurgen Klinsmann's firing after more than five years as U.S. coach, has pressure hanging in the air. This January camp isn't casual, but rather the first step in what is essentially a rescue mission for Arena.
It also happens to be a chance to rescue a place on the national team for a collection of players who had either been ignored by Klinsmann or forgotten by him. As thorough as Klinsmann was in his own search for national team talent, he did develop a blind spot when it came to certain players, and Arena has essentially made a laundry list of just those types of players and brought them in for a chance to show what they can do.
Arena puts his stamp on latest roster
In total, 31 players are in camp, which opens at StubHub Center. While there are some established regulars in the mix, as well as some older players still working to maintain their place under the new coach, the most compelling storylines will be the efforts of Klinsmann's forgotten players as they try to impress Arena.
With that in mind, here is a look at the 10 players with the most riding on this January U.S. national team camp:
---
MATT HEDGES
---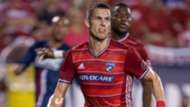 The FC Dallas center back is coming off an MLS Defender of the Year campaign, and is widely regarded as one of the best — if not the best — central defenders in the league. Despite that, he wasn't in Klinsmann's plans even as he was helping lead FC Dallas to a U.S. Open Cup and Supporters' Shield last year.
Now, with Geoff Cameron's immediate future uncertain, and the competition at center back wide open, Hedges returns to the national team picture looking very much like a player who could make a push for a starting role with the full squad.
---
BENNY FEILHABER
---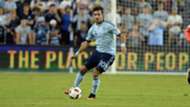 It was exactly one year ago when the Sporting Kansas City midfielder seemed to essentially give up on his national team future when he slammed Klinsmann for leaving him and others out of the picture. He had essentially accepted the fact Klinsmann would never give him another chance, and took the opportunity to rip into the German coach. Feilhaber said what many around American soccer were thinking when it came to what, at times, felt like an arbitrary list of players who couldn't get a look.
Arena wasted little time making it clear very early in his tenure he would give Feilhaber his chance to prove Klinsmann wrong, identifying the 2010 World Cup veteran as someone he would bring back into the mix. Now with a new January camp beginning, Feilhaber must play well, not only to justify the things he said a year ago but also to make a strong case for the role of playmaker, which appears to be wide open.
---
GREG GARZA
---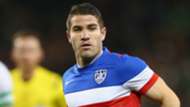 Garza's absence from the national team picture wasn't so much about Klinsmann not rating him as it was about injuries costing him his place just as he was beginning to look like a viable starting left back. In fact, it was Klinsmann who gave Garza a serious look shortly after the 2014 World Cup, at a time he was just breaking out at Club Tijuana.
After a frustrating two years of injuries and recoveries and time stuck on the bench with the Xolos, Garza enters 2017 poised for a rebound. He is joining MLS expansion side Atlanta United on loan, and begins this January camp poised to challenge for the same left back position he looked so good for back in 2014.
---
DAX MCCARTY
---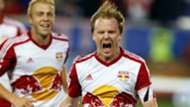 The defensive midfielder role is one that has needed new blood for some time, and even though Michael Bradley will likely slot into that role under Arena, there is still a need for depth at the position. Enter McCarty, who has been one of the best in MLS for several years, but had gone years since he's had a national team look.
It will be very interesting to see how he fares in a camp during which he'll have to compete with an imposing figure like Jermaine Jones, who doesn't seem ready to relinquish his national team place, even at age 35. Jones' freelancing ways haven't always made him a good candidate for the disciplined nature of the defensive midfield position, and if Arena decides to eventually move Jones along, then a strong January camp from the Red Bulls midfielder could see him benefit from a changing of the guard.
---
DARLINGTON NAGBE
---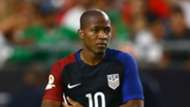 Quite a lot changed for the Portland Timbers midfielder in 2016. He began the year looking like someone who could push his way into a starting role under Klinsmann but quickly found himself stuck on the bench for much of the year. The two then clashed over Nagbe's reluctance to attend a camp in October, which led to him being left out of the November qualifiers. An exile from the national team seemed likely for Nagbe before Arena replaced Klinsmann.
Now, with a chance for a fresh start under a coach who knows all too well what Nagbe can bring to the table, the 26-year-old has an opportunity to really make a push for playing time, and potentially even a starting role with the full squad, if he can shine in this January camp.
---
JUAN AGUDELO
---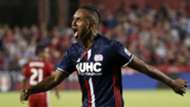 A player who quietly revived his career in 2016, Agudelo earned a look from Klinsmann last fall after an impressive run with the New England Revolution, and more than seven years after his national team debut. Once considered one of the best young prospects in the American pipeline, Agudelo returns to the fold a more mature player and one who appears ready to make the most of his latest opportunity.
Agudelo returns to a competition at forward in which he brings different qualities than the other players in the pool. His technical ability on the ball, coupled with his ability to take on defenders, and combine size and strength, make him a handful to defend when he's on his game. Now he just has to put that all together in national team camp to earn a look with the full squad.
---
CHRIS PONTIUS
---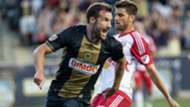 Another player who enjoyed a career revival, Chris Pontius was one of the pleasant surprises of 2016 with the way he played in his first season with the Philadelphia Union. The left winger flashed all of the dynamic attacking qualities he had shown at D.C. United before injuries took their toll. A healthy and motivated Pontius emerged as one of the best wingers in MLS and just the kind of player Arena needed to look at as he tries to revamp the U.S. team's wing options.
Pontius has an ability to generate his own scoring chances from the flank, working as much as a forward as a winger, and he could be an excellent option if Arena plans on using a 4-3-3. There aren't a ton of pure wing options in the national team pool and Pontius could climb the pecking order quickly with a strong camp.
---
SEBASTIAN LLETGET
---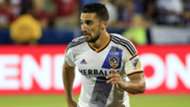 As much as he would probably have gotten a look from Klinsmann, the LA Galaxy midfielder stands to benefit from the recent national team coaching change because Arena knows him well, and understands the different ways Lletget can help an attack.
Lletget began his time with the Galaxy working on the wings, but in 2016 he was finally able to play in his natural central midfield role — and he thrived. The 24-year-old provides a creative spark and confidence on the ball that could pose a real challenge to some of the older central midfield options in the player pool.
---
KEEGAN ROSENBERRY
---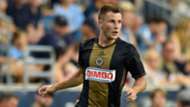 The best defensive rookie in MLS in 2016, and arguably one of the league's best right backs,  Rosenberry is another player who probably would have been a part of this January camp even if Klinsmann were still the coach, but Arena won't be shy about giving him his opportunities.
The Philadelphia Union fullback will face some interesting competition in camp, from an older player in Brad Evans and a converted midfielder in Graham Zusi. Based on how well he played in 2016, Rosenberry could absolutely grab hold of a starting role in this camp, which would put him a step closer to a place with the full national team squad.
---
GRAHAM ZUSI
---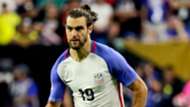 It may have looked like a typo at first when the Sporting Kansas City midfielder was listed as a defender on the initial January camp roster, but Arena made it clear soon after that he plans on trying to transform Zusi into a right back.
Arena has a track record of making just this sort of move, having converted Tony Sanneh from midfielder to right back ahead of a very successful 2002 World Cup, and more recently having converted Robbie Rogers from midfielder to fullback while coach of the Galaxy. Zusi has looked good at fullback in brief stints with Sporting KC, and if he takes to the right back position in this camp, he could quickly develop into a first-team option.