UEFA Champions League
Messi, Mourinho, Madrid and the winners and losers of the Champions League knockout draw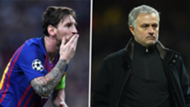 ---
WINNERS: LEROY SANE AND MAN CITY
---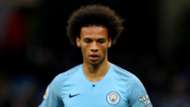 Leroy Sane started the season in indifferent form, still suffering the effects of his World Cup rejection by Germany coach Joachim Low. But the winger got his head down, worked hard and has become an indispensable member of Pep Guardiola's Manchester City attack. Now he will have the chance to show first-hand how much he has improved against the club that produced him, Schalke 04.
Sane has picked up the pace in terms of his goals and assists in recent weeks, delivering arguably his most productive and consistent City form. Along with the likes of Sergio Aguero, Kevin De Bruyne, David Silva and Raheem Sterling, Sane and City will have too much for the Germans.
Guardiola in this regard will be celebrating somewhat of a victory. Having been given a relatively soft group, containing Shakhtar Donetsk, Lyon and Hoffenheim, he avoided the potential pitfall of a showdown with Diego Simeone and Atletico Madrid in the knockout rounds. He will have more time to fine-tune City's European form before running into one of the heavyweights further down the line.
---
LOSER: JOSE MOURINHO
---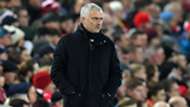 What does Jose Mourinho have to do to catch a break?
He must have been praying for a tie against ex-club Porto in the last 16 but instead United have been drawn alongside the team to avoid. Kylian Mbappe, Neymar, Edinson Cavani and co. will be looking down on the current Manchester United shambles and feasting their eyes.
There were a couple of dud performances in the group stage for Thomas Tuchel's team but when they get all parts of the team functioning properly they are nigh-on impossible to stop. The same cannot be said for United. They lurch from crisis to catastrophe and even the most ardent supporters may have already given up on this season.
Who knows if Mourinho will even be there come February. He guided United through to the knockouts – 14 times from 14 as he would put it himself – but they are a long, long way from achieving any of their ambitions. PSG could well be the coup de grace.
---
WINNERS: REAL MADRID AND BARCELONA
---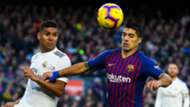 It's been a hard road to this point for Real Madrid. No Ronaldo, no Zidane and one coach already sacked in Julen Lopetegui. But they still come alive in the Champions League, their natural domain, even if the final matchday defeat to CSKA Moscow scuffed some of their sheen in Europe.
But they will be relatively pleased with their date against Ajax in the first knockout round. The Dutch side played extremely well at times in the group stage, won 8-0 at the weekend and are by and large far too good for the Eredivisie. They possess some of the top young talents in world football like Frenkie De Jong and this year's Golden Boy Matthijs De Ligt.
But Real Madrid is a different story altogether. Any inexperienced team going to Santiago Bernabeu in the Champions League is in for a world of hurt.
Similarly, Barcelona might have stuttered on and off in the group stage before coming out on top against Tottenham, PSV and Inter but won't be worried in the slightest about facing Lyon. Bruno Genesio's side denied Pep Guardiola's Manchester City the victory twice thanks to sound tactical planning and a well-executed game plan but Barcelona - boasting Lionel Messi - is a different beast.
Lyon have done well to get this far but Messi will be looking at Lyon with his eyes lighting up. 
---
LOSERS: LIVERPOOL
---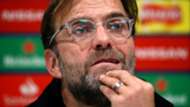 This time last year Liverpool's luck was in. They had come through a relatively easy group stage where they scored for fun and ended up alongside Porto in the first knockout round. Jurgen Klopp's team made light work of the Portuguese and by the time the quarter-finals came around they were full of belief in their own abilities.
This year has been a struggle. Liverpool were beaten three times in the group stage – in every single away fixture – and the last thing they need is to be heading to the Allianz Arena for a second leg against Bayern. Liverpool have huge self-belief in this competition but having drawn PSG and Napoli in the group stage, they got no mercy here either.
Moreover, they will be without the talents of Virgil Van Dijk, arguably the best centre back in the world on current form, due to suspension. If their injuries don't die down between now and the new year then Robert Lewandowski will be looking forward to stamping his class all over this tie. 
---
LOSERS: JUVENTUS
---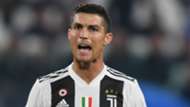 The honour of battling Atletico, then, goes to Juventus. They saw off the likes of Manchester United and Valencia to top their group in spite of slipups against United at home and Young Boys away. It has not been a vintage Champions League campaign thus far for the runaway Italian leaders but their experience usually tells in the latter stages.
They were put out by Real Madrid at the death last season but are fortified by the signing of Cristiano Ronaldo. Nonetheless, Juve would have hoped for better from the draw than Atletico. They are a resistant team under Simeone and one which is a match for any team in the world.
Moreover, they are playing for the right to play in the final at their brand new Wanda Metropolitano Stadium in the final next summer. Juve might still be favourites to go through but it could have been a lot easier.