Mbappe's friend and Premier League target will only move for guaranteed playing time
Newcastle United transfer target Yann Karamoh has revealed he will only go to a club where he is guaranteed to play.
The 18-year-old Caen winger, who scored five goals and added four assists in his first professional season, has also been linked with Monaco and Saint-Étienne.
But the France Under-19 international said that being involved with the first team will be a deciding factor if he moves away from the Normandy club.
"If I had the choice, I would go to a club where I would play," Karamoh told Goal in an exclusive interview.
"I do not want to go to Monaco to go on loan. When I see (Allan) Saint-Maximin, who has been on loan at Bastia, I think 'I just played 35 matches this season', and I wonder if it'd be worth it.
"I want to play. I want to go to a club where I could continue to evolve to mature in two or three years."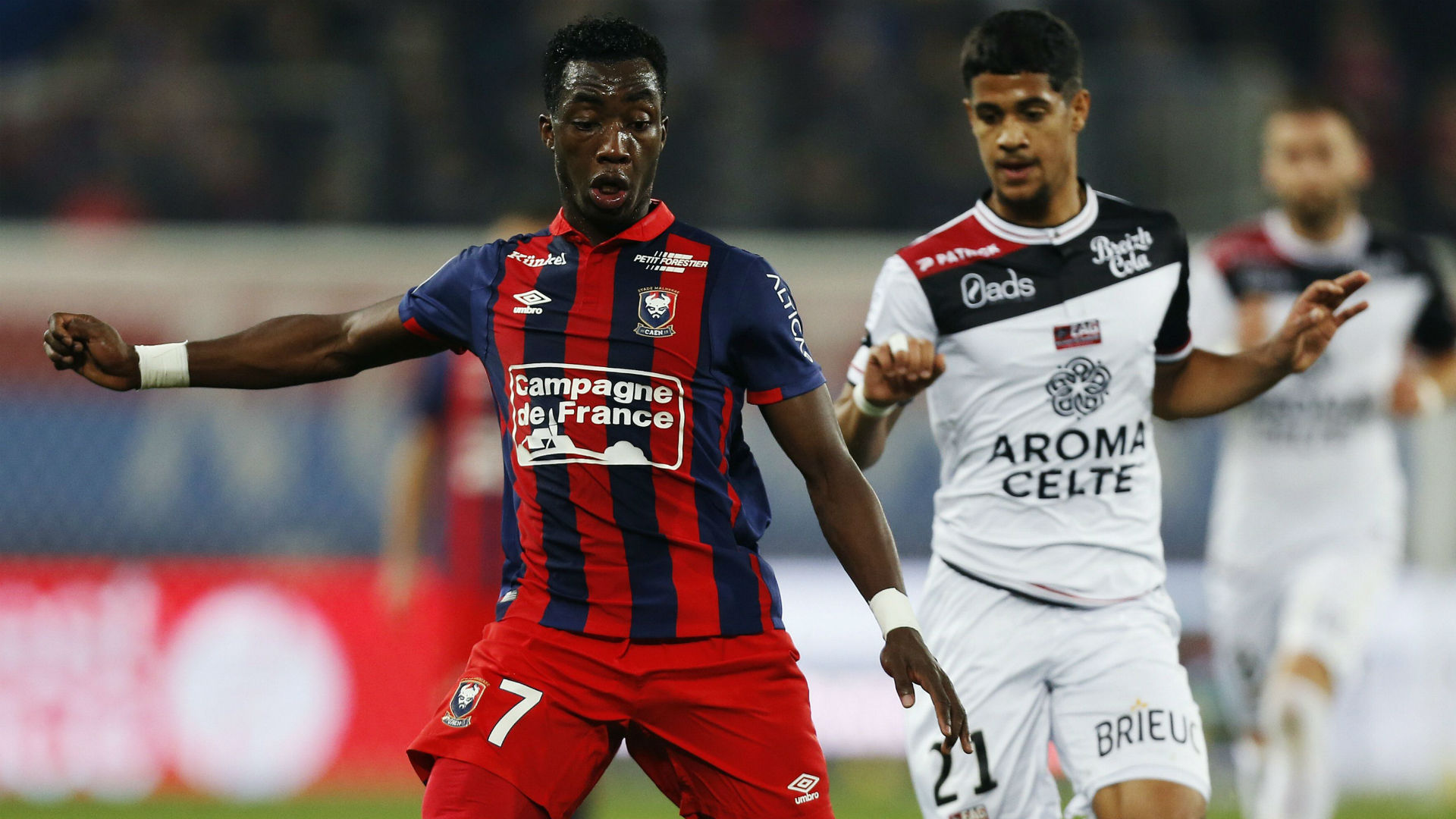 Karamoh was part of the pre-France setup in Paris - the pre-selection stage for the youth international teams - where he played alongside Monaco sensation Kylian Mbappé and said that he felt inspired by his friend, who has become football's hottest property in recent months.
"Seeing him do what he does ... it makes me excited. I hope that will be me next year!" continued the Ivorian-born player.
"It's always a pleasure to see one of your friends at the top level. When I'm told that Kylian has scored, I'm really happy.
"Today it is Kylian, tomorrow it may be another."
Ronaldo 'likes' image mocking Messi
However, Karamoh also insists he should not get ahead of himself, adding: "I need that to keep my head on my shoulders.
"In Caen, I was often compared to M'Baye Niang; everything I did, good or bad, was M'Baye. It gave me enormous headaches.
"Leaving was not necessarily the only option, but now football has become a profession for me and, if I have to do it, I would."