Mbappe is the future of great teams - former Monaco coach Ranieri
Monaco's teenage sensation Kylian Mbappe can become the 'future of great teams', according to the club's former coach Claudio Ranieri.
Aguero has no interest in Utd move
The 18-year-old has scored 15 goals in 37 appearances for the Ligue 1 leaders and has been linked with big-money moves to the likes of Arsenal, Manchester United and Real Madrid.
The striker also became the first player in Champions League history to score in his first four knockout stage appearances and he has netted five goals in eight games in the competition.
He has formed a lethal partnership with Radamel Falcao and ex-Monaco boss Ranieri has no doubts about the potential of the young France international.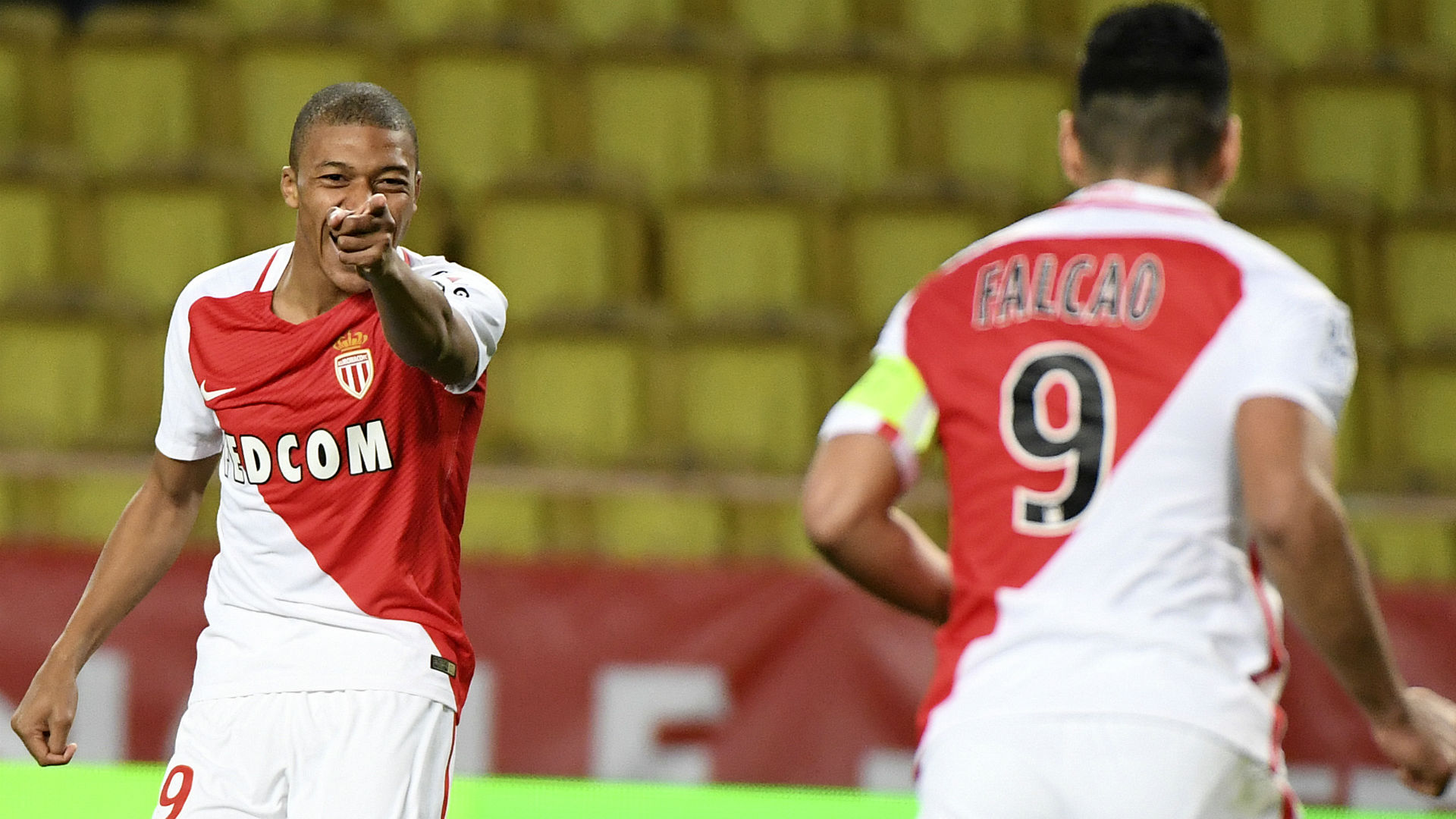 "The Colombian is an incredible centre-forward who works really well with Mbappe, someone who will be the future of great teams," Ranieri told La Stampa.
Mbappe will get another chance to impress in the Champions League on Tuesday night when Monaco look to overturn a 2-0 deficit against Juventus in the second leg of their semi-final.
WATCH: Mou mocks Wenger over trophies
Ranieri, who also previously coached Juve and led Leicester to the Premier League title last season, does not expect the Italian side to throw away the chance of a second final appearance in three seasons.
He added: "Juve have one foot in the next round and I don't think they'll let this chance slip.
"As we saw in Monte Carlo they're very secure, experienced and convinced of their means. They'll have to be focused this time too though.
"Juve have got back to winning with a great club structure, who choose and judge the youngsters and have constructed a solid and historic fortress.
Losing Willian to Utd would be a disaster
"Two years ago they were in the Champions League final. At the back Juve have players who are in great harmony with each other. If one doesn't get there, the other one will, or if a third is needed there's [Gianluigi] Buffon.
"They have professionalism and respect, an example to follow.
"Can Juve win the Champions League? As [Max] Allegri says, one step at a time."