'Manchester City no longer noisy neighbours' - Zabaleta trolls rivals United ahead of summer exit
Manchester City have turned the tables on arch-rivals Manchester United and are no longer "noisy neighbours", says outgoing club legend Pablo Zabaleta.
When the Argentine arrived in English football back in 2008, the Red Devils were still a dominant force under the guidance of Sir Alex Ferguson.
Kompany in glowing Zabaleta tribute
There has, however, been a changing of the guard in recent years, with City collecting two Premier League titles in 2011-12 and 2013-14.
Big-spending at the Etihad Stadium has helped to turn the Blues into a European superpower, with Zabaleta revelling in a domestic standing which has now seen City finish above United in four successive seasons.
The 32-year-old defender, who will be leaving the club at the end of his contract this summer, told reporters: "When I first came to ­Manchester I felt like when I was in Barcelona at Espanyol – we were not the main club in the city.
"We cannot say the same thing now.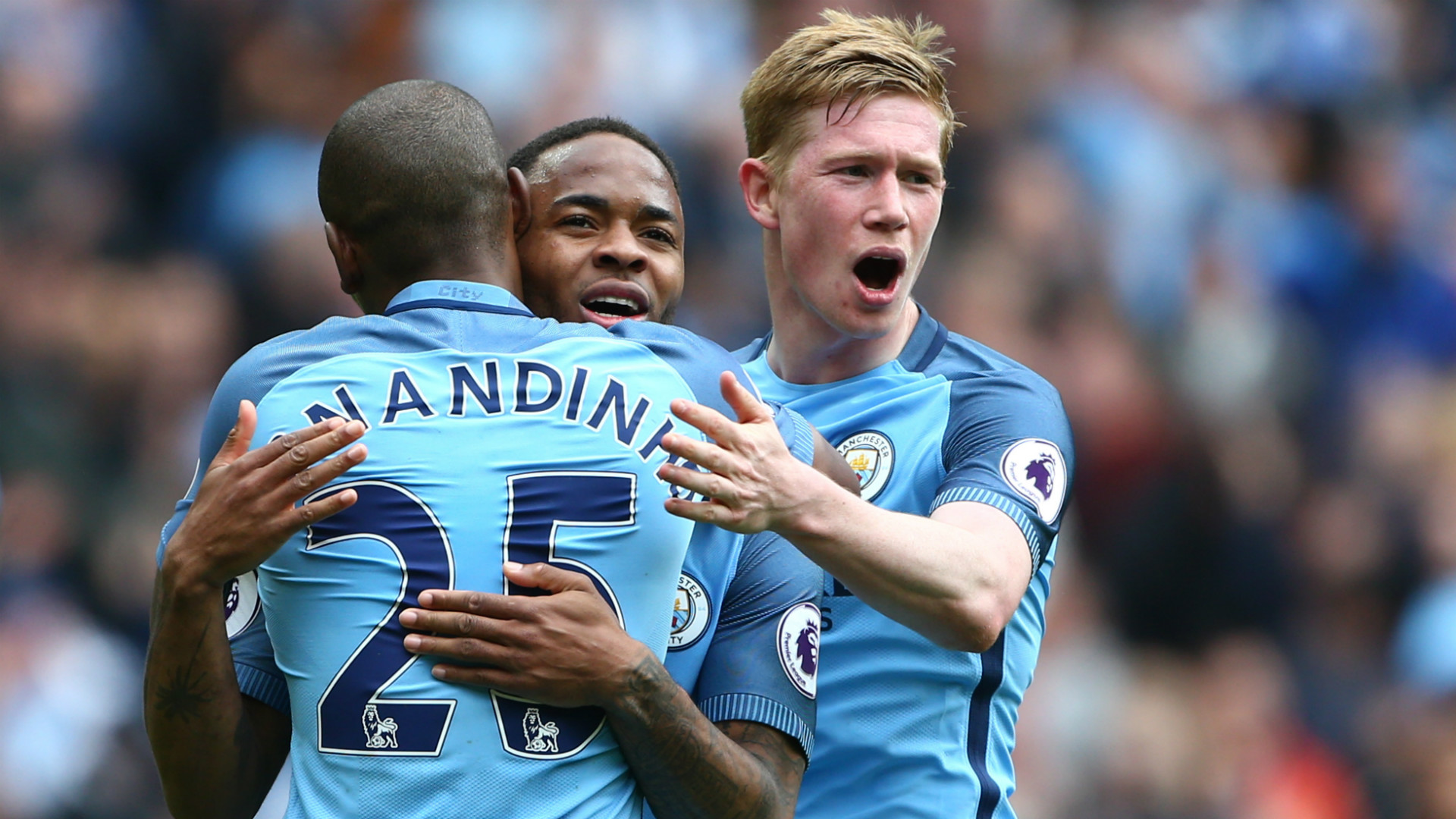 "I remember at that time Sir Alex Ferguson talking about the 'noisy neighbours'. For me, we couldn't let people say something like that about us.
"I thought: 'If they call us the noisy neighbours, then let's make more noise in the city. Let's prove that we are a club that is looking to achieve ­important things, maybe one day be the main club in the city and take this club forward.'"
Zabaleta is City's first PL legend
City's victory over Leicester, coupled with United's defeat at Tottenham, means that Pep Guardiola's side are guaranteed to end the campaign ahead of Jose Mourinho's side.
They do, however, still have work to do in order to secure a top-four finish and Champions League qualification, with Arsenal sat just three points behind them in fifth with two games to go.