Man with a plan - Guardiola will axe Man City's Monaco flops if they fold against Liverpool
---
COMMENT
---
Thierry Henry knows not to defy Pep Guardiola: "He had a plan. If you don't actually do what he's asking you to do, you're going to be in trouble."
The Frenchman, like the current Manchester City squad, had no prior experience of playing Guardiola's positional play system before the Catalan took charge of Barcelona in 2008.
"He used to call it the 'three Ps' - play, possession and position," Henry told Sky Sports two years ago. "And the most important one was position."
The 'juego de posicion' approach relies on players moving into zones depending on where the ball is and where their team-mates are positioned. It helps to create overloads in specific areas and also to guard against the counter-attack by ensuring players are automatically stationed to immediately close down opponents who recover the ball.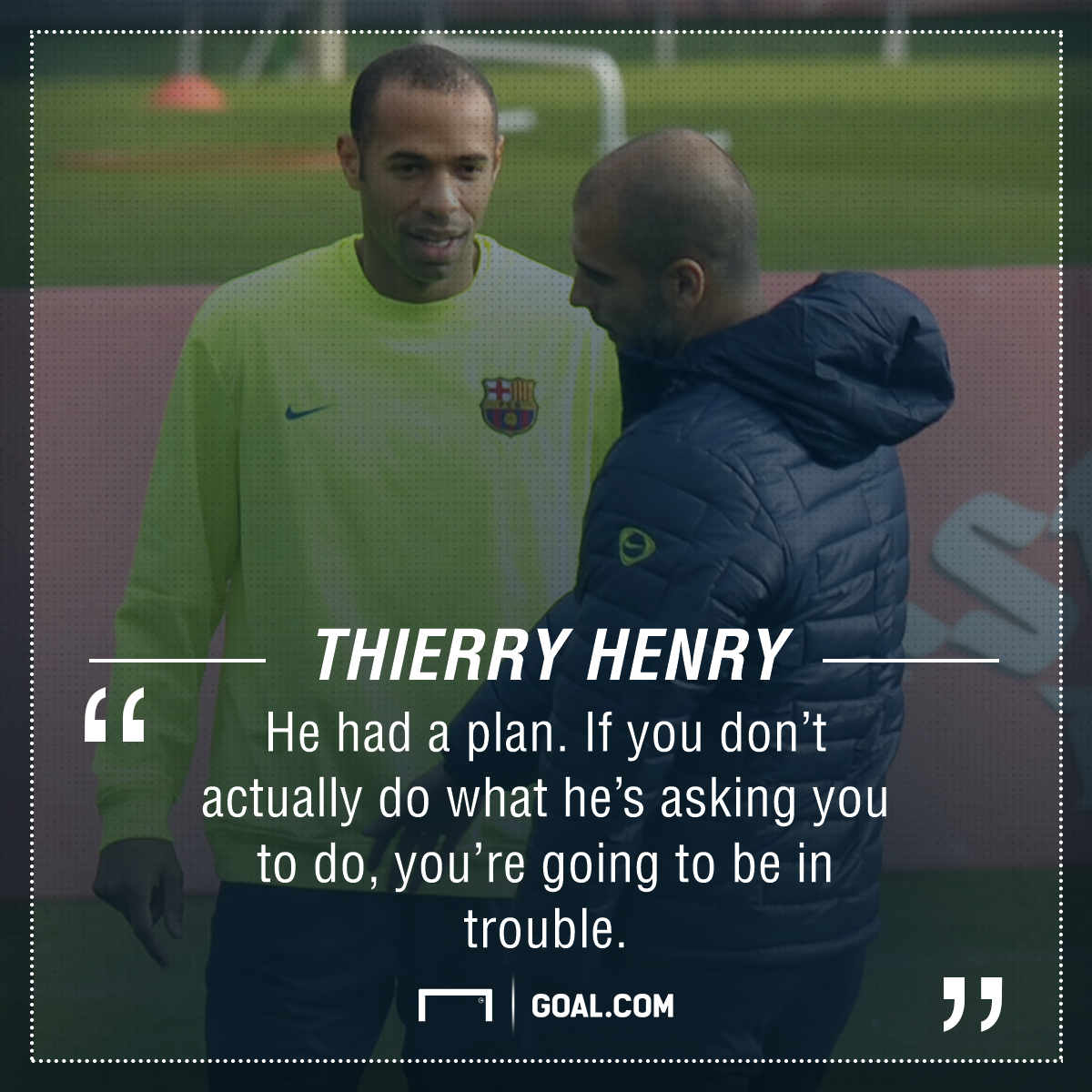 Guardiola is strict in his teaching of the system and the Barcelona players had been instructed not to go in search of the ball, but to stay where they were told and wait for the ball to come to them.
"Me being me, I went there [to the right wing] to play with Leo [Messi] and I could hear him getting upset because I wasn't on the side of the dugout," Henry continues. "I didn't really care, you know.
"I scored a goal, 1-0 up against Sporting Lisbon at half-time, all nice and everything, and he took me off. I was like, 'What did I do wrong?' Very similar to [Louis] Van Gaal, when Pep had a plan, respect his plan."
To Henry, he was just one player moving out of one zone, but he quickly found out how much it meant to Guardiola.
So, when the whole Manchester City team, for whatever reason, defied Guardiola's entire ethos in the first half at the Stade Louis II on Wednesday, you can imagine it didn't go down well.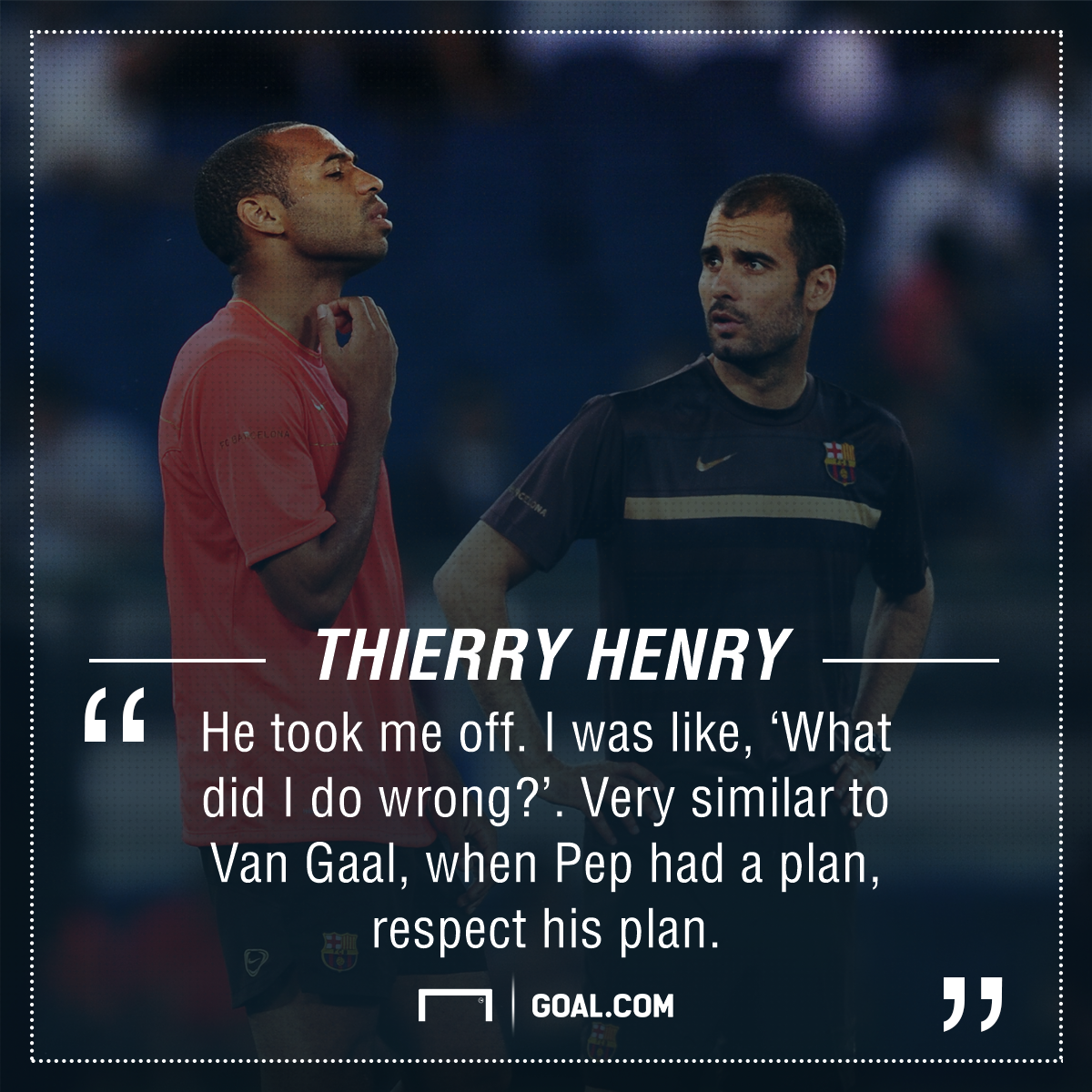 Guardiola has never criticised his City players in public and it is unlikely he ever will, but he came close to showing his true feelings when describing what went wrong in those first 45 minutes in Monaco.
"I did it all my career in that way," he said of his attacking approach immediately after the game. "Sometimes in semi-finals I lose and shoot 32 times at goal and I was out. Today was not [like that].
"You can lose but the first half we were not there. That is the problem. [Have] personality, push up, don't let them think they can pass, pass, pass the ball. We forgot to do what we normally do."
RUMOURS: Utd & Madrid want Schmeichel
On Friday, he said sitting back and trying to see out City's 2-0 aggregate lead was "the only thing I didn't want".
The City boss has regularly dished out dressing-room rollickings when performances have dipped. The players were kept in for nearly an hour after a 1-1 draw with Southampton in October and, in the last fortnight, he laid into the players for their stalemate with Stoke, while he was even unimpressed in victory at Middlesbrough in the FA Cup.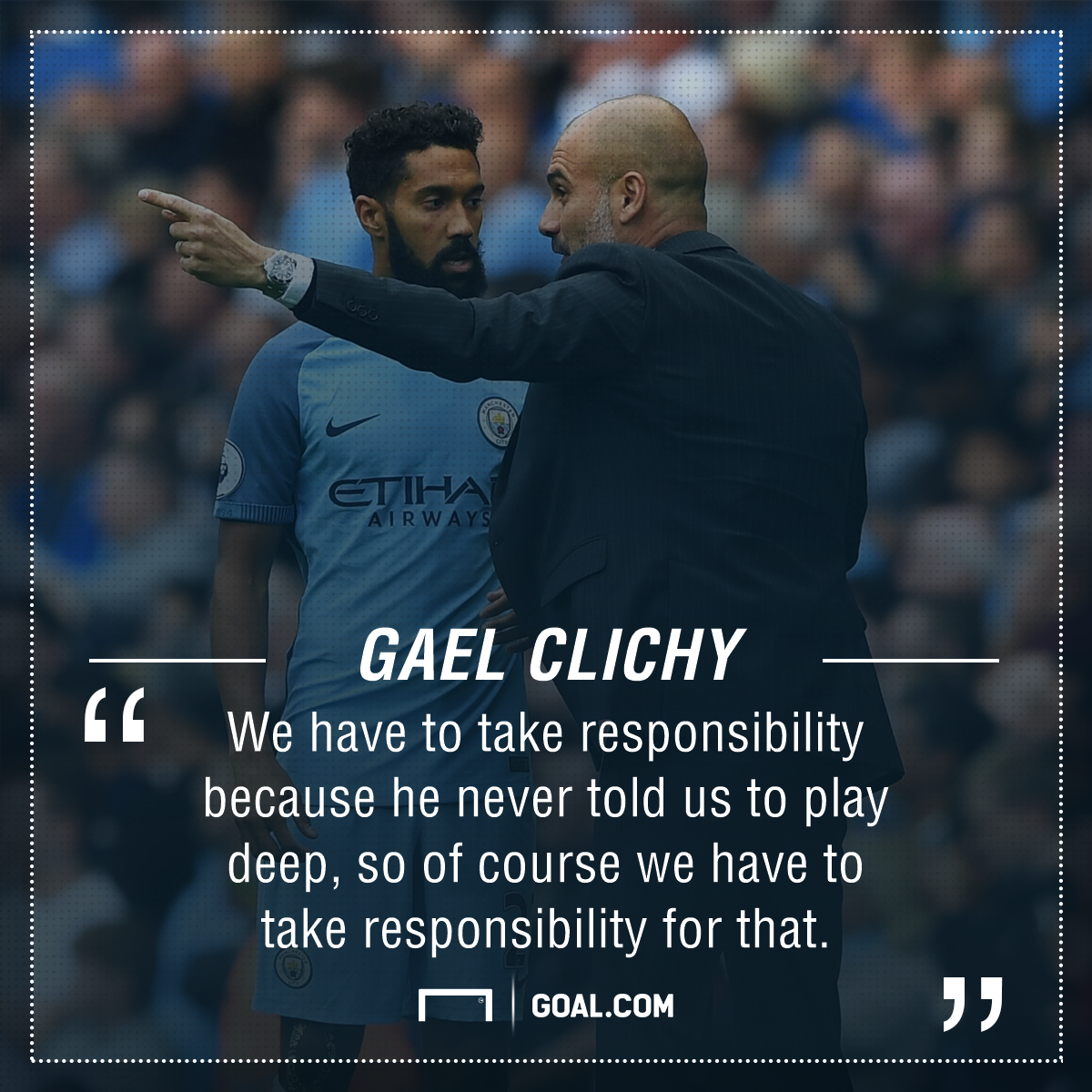 Guardiola says he takes responsibility for failing to convince his team to play on the front foot against Monaco, but Gael Clichy was in no doubt as to who was to blame when he spoke to the press not long after the manager had provided his verdict in private.
"We have to take responsibility because he never told us to play deep, so of course we have to take responsibility for that," the defender confessed.
"Since he took over at the club, his philosophy is to go forward, to press the team we're playing, to win the ball high up the field and then pass the ball to a player who can be creative and make something happen. We just didn't do it. He didn't tell us [to do what we did].
"We dropped, we didn't press and he doesn't like that."
Henry tears into Arsenal defending
Various examples from Guardiola's time at Barcelona and Bayern Munich are often raked up to predict his next moves, but while he has made plenty of alterations to his managerial style over the last nine years, you can be sure of a commitment to his playing style that is unwavering.
Henry discovered that in Guardiola's first season in senior management and the Bayern Munich players soon got a taste of it when he arrived in Germany. The lowest moment in the Catalan's managerial career came when he was convinced by senior Bayern players to abandon his principles and play a Champions League semi-final in a manner more befitting the club's traditions.
They lost 4-0 to Real Madrid and that was that. There would be no more major compromises. That remains the case today.
"The second half in Monaco convinced me that when you attack more and you play more aggressive, you concede few," Guardiola said on Friday. "When you are more [relaxed] you concede more. I learned that, again. That influenced me, that game showed me again, I am more convinced of what I want to do."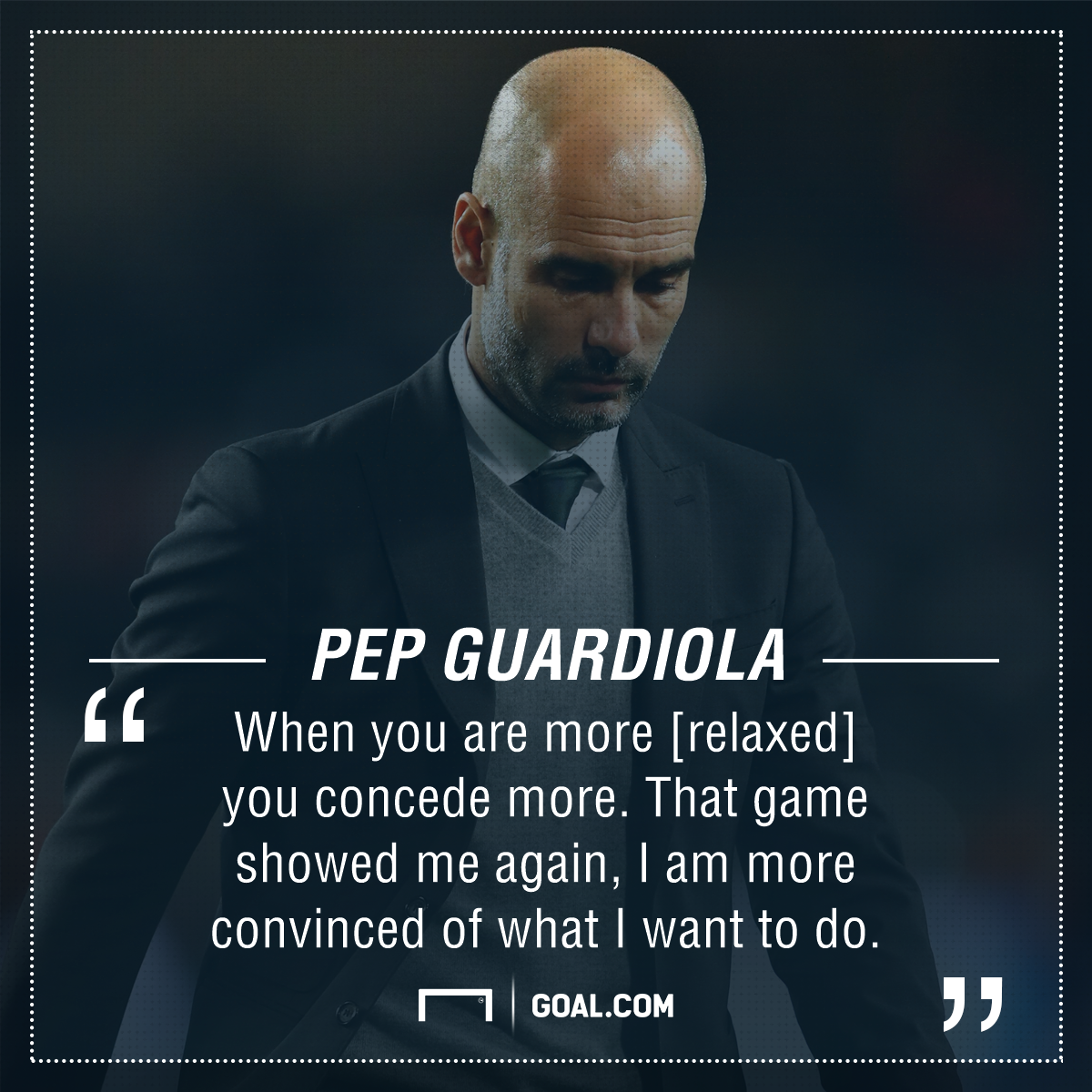 With Guardiola in this frame of mind, he will now have to ensure there is no repeat of Monaco when Liverpool arrive at the Etihad Stadium on Sunday.
Unlike Barca and Bayern, the City squad is still in need of considerable investment for the Catalan's vision to really work and though he offered his most under-threat players a lifeline on Friday, insisting some of the out of contract full-backs may yet be kept on, drastic changes will be made.
Several first-teamers are under threat and if they have any intention of being a part of what Guardiola is trying to do at City, they will have to show it against Liverpool. 
As Henry and a treble-winning Bayern Munich squad can attest, it's Guardiola's way or the highway.