Videos
Live the footballer dream lifestyle with Devtraco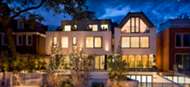 With Devtraco Plus signature homes you can imagine yourself living this kind of a liftsyle. 
Ghanaian superstar and captain Asamoah Gyan's  $3M mansion is located at MCcarthy Hill in Accra and includes a bar,a massive swimming pool that overlooks a water body and has a private access route. Each floor of this three-story mansion is themed differently with high security features which includes bullet proof doors.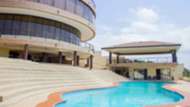 Whilst Arsenal attacker and Germany international Mesut Ozil owns this astonishing mansion (below) in London.  The house consists of a cinema in the basement, a bar and wine cellar as well as six bedrooms, six reception rooms, three bathrooms and a massive dining room as you'd expect from a £10m house.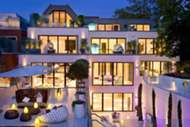 These are how the world's footballer's live. Could this be yours too?
Click here to take a look at the high-end property developments available from Devtraco Plus: either the prestigious Acasia Apartments in the heart of the plush Cantonments residential area or divorce yourself from the hustle and bustle of Accra city life in the haven that is The Niiyo

For more information please call: 0544 310 111/0302 798 692 or email: sales@devtracoplus.com