Liverpool cut through the chaos to win 'Big Six' league & stay in top-four chase
---
 COMMENT
---
You could not take your eyes off it; utterly chaotic, cute at times and like a car crash at others, Manchester City's hosting of Liverpool was a barely believable game of football. 
As the final whistle edged closer, you wished it away, not wanting this mental contest to end. That it finished even was perhaps fitting, both teams providing moments that left you with your head in your hands, shifted you off your seat and had you rubbing your eyes. 
Match report: City 1-1 Liverpool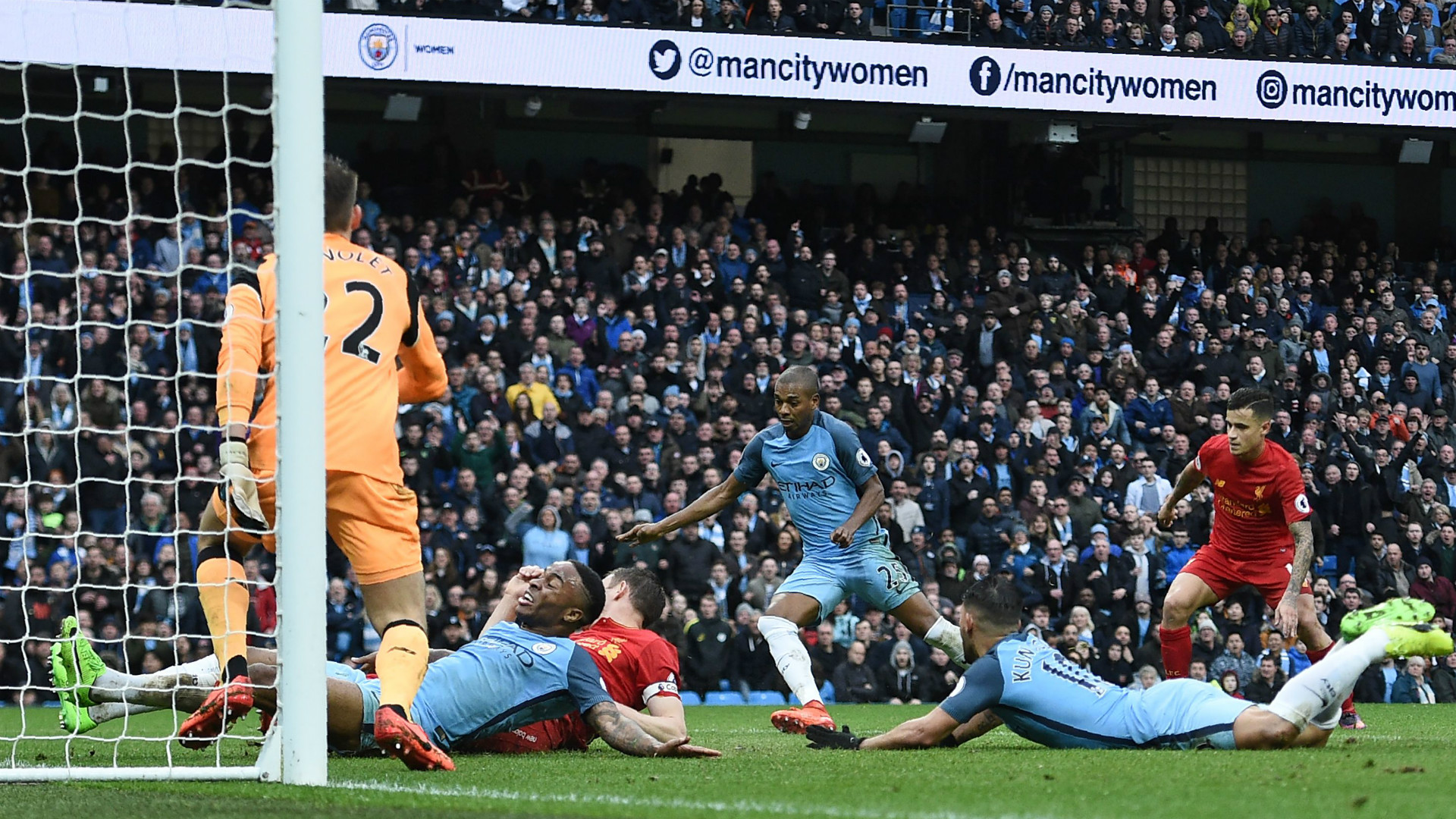 There could have been more goals, more penalties and less players on the pitch, but there was no shortage of energy expended and emotions stirred at the Etihad on Sunday. 
Liverpool have still not suffered defeat against the current top six in the Premier League; topping that mini-league by taking 20 points off their rivals. Pep Guardiola's charges, undoubtedly, have proven their toughest adversaries in the blockbuster fixtures, something Jurgen Klopp had already referenced leading up to Sunday's showdown. 
Milner sets Premier League record
"We've felt good in these games so far, but for me City is the most difficult team to play," the Reds boss said. "It's real football, difficult to defend. We have to be at our best to get anything."
Much like the encounter at Anfield on New Year's Eve, Liverpool had to battle rather than blitz, although their attack did have stanzas of play that provided a reminder of their early-season slayings.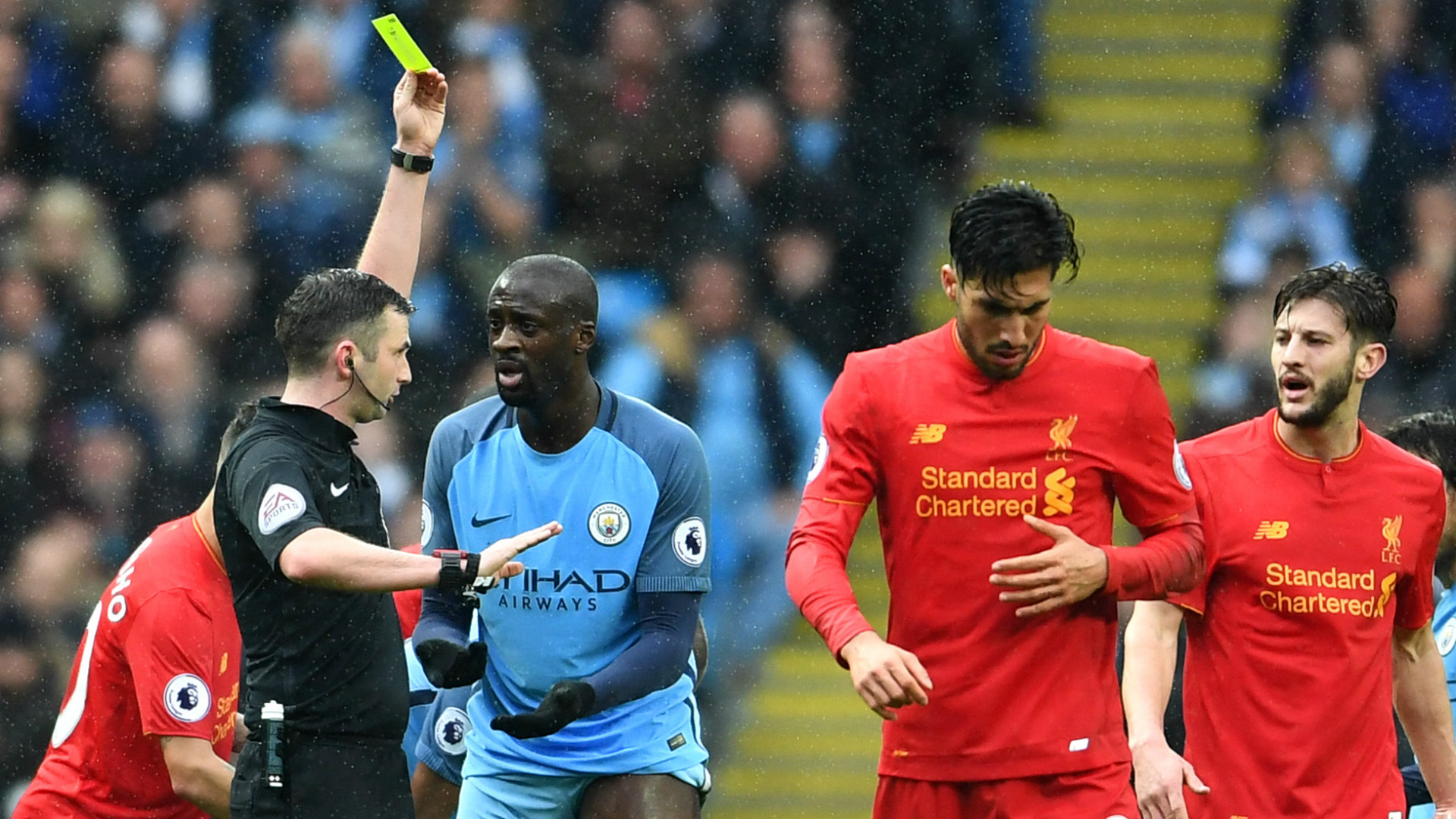 Emre Can - proving to the club just how valuable he can be as his contract situation is put on ice - was particularly outstanding along with Gini Wijnaldum.
The visitors had a few man-of-the-match candidates and it is hugely positive that even when Philippe Coutinho is off-colour in such a high-stake game, Liverpool are still able to pack quite the punch. 
Why Pep is proud of City's draw
In truth, Sunday's result had more to do with fortune than the meticulous planning both managers are famed for.
An engrossing first half, which was played at whirlwind pace, delivered on entertainment but, quite astonishingly, ended goalless.
Yaya Toure should not have had the chance to complete it, though, having stuck his studs into Can's chest. The Ivorian escaped with a yellow card - Klopp frothing at that decision after Roberto Firmino was shown the same colour for considerably less - and he was doubly fortunate not to have conceded a penalty after sliding in on Wijnaldum. 
City, too, felt aggrieved by the officiating and Michael Oliver was drowning, not as a result of torrential downpours at the Etihad, but due to his complete inability to handle the occasion. 
On 43 minutes, he went over to book Ragnar Klavan for a foul Joel Matip had committed in a moment that summed up his performance.
There was finally a breakthrough after the interval - Liverpool awarded a penalty on their third appeal after Gael Clichy's infringement on Firmino.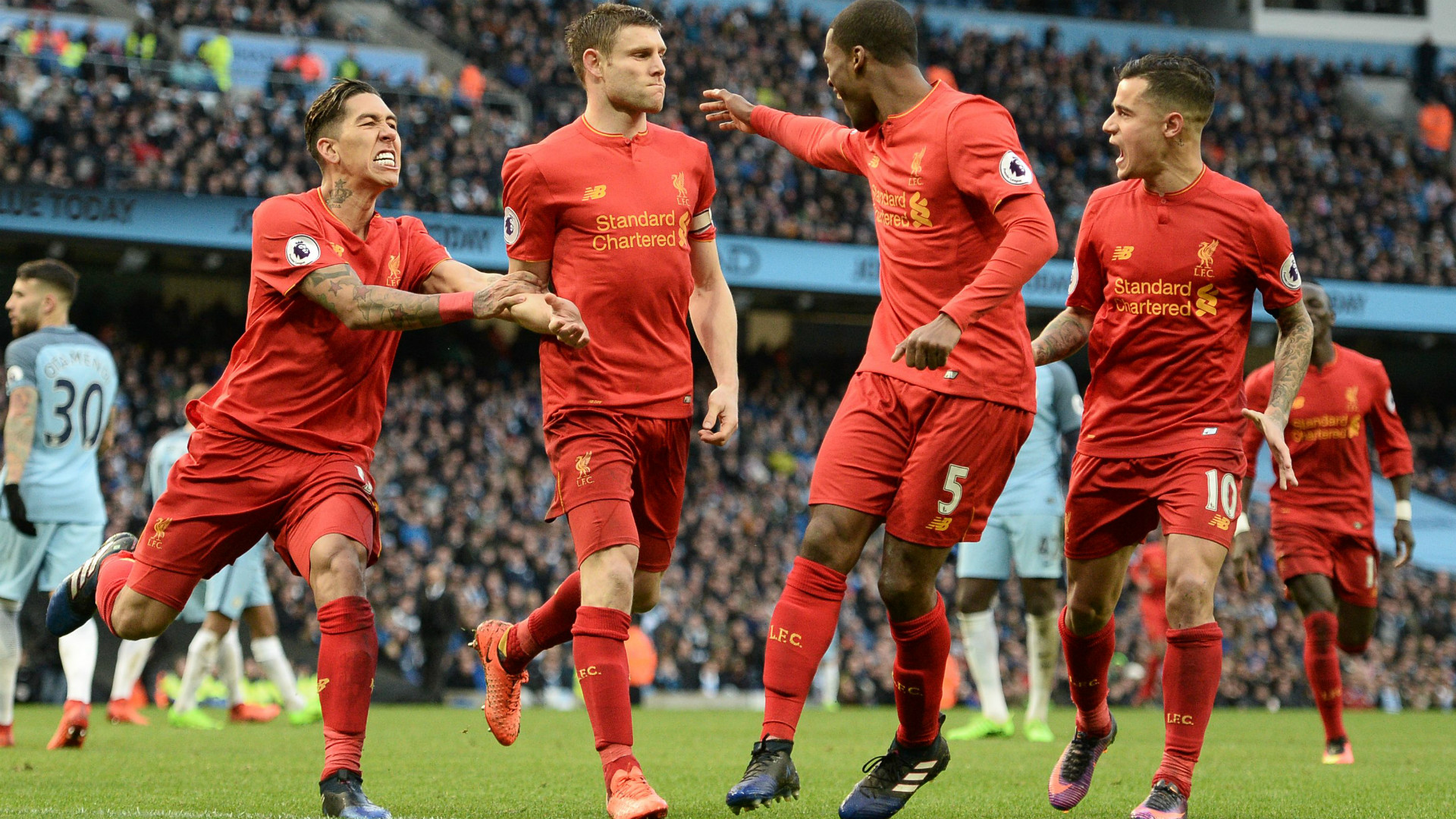 James Milner, subjected to boos by supporters of his former club, showed his typical nerve to send Willy Cabellero in the wrong direction and the Reds 1-0 ahead. Then on 69 minutes, Sergio Aguero, as he always does, beat a Liverpool goalkeeper at the Etihad. 
The ball fizzed across one box before quickly bobbling around the other end. David Silva, Fernandinho, Firmino, Aguero and Adam Lallana all could have and should have added to the scoreline. 
The latter's miss was unexplainable, with the player and his manager coming up empty to figure out how he didn't bury the easiest of chances and City in the process.
There were countless nearly moments, with the match always in the balance, but perhaps the key element that separated the sides was the post-match thoughts of Klopp and Guardiola.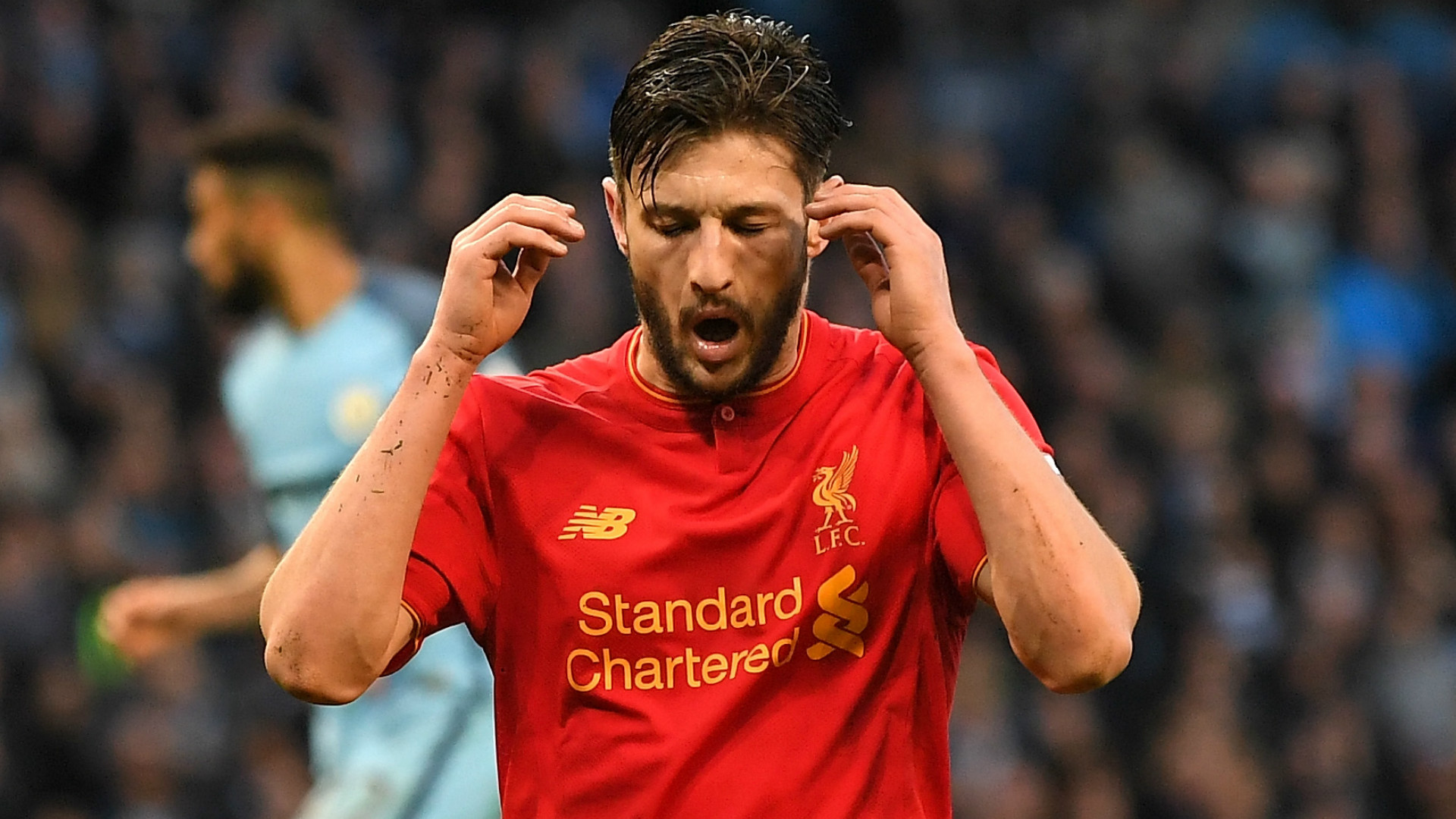 "It is one of the happiest days of my career as a manager," the Catalan stated. "I am so proud. How we fought, how we ran, the spirit we showed."
His counterpart, meanwhile, revealed neither he nor Liverpool were content - Klopp felt his team deserved to win.
"I thought the whole time that everybody around me was so excited, but not in the dressing room actually – they felt a little bit like I did," said the 49-year-old.
"The wonderful piece of football we did that Adam couldn't finish, unfortunately, that's what brought this situation.
"But, of course, I know Sergio Aguero could have scored once or twice. [There were] a lot of penalty situations in the game. I cannot change it, there could have been a red card around Sadio's situation, he was away and then Otamendi could catch him.
"But the summary of the game is positive. It's very good, of course. It's the way you have to play against good sides; it was intense, we defended well.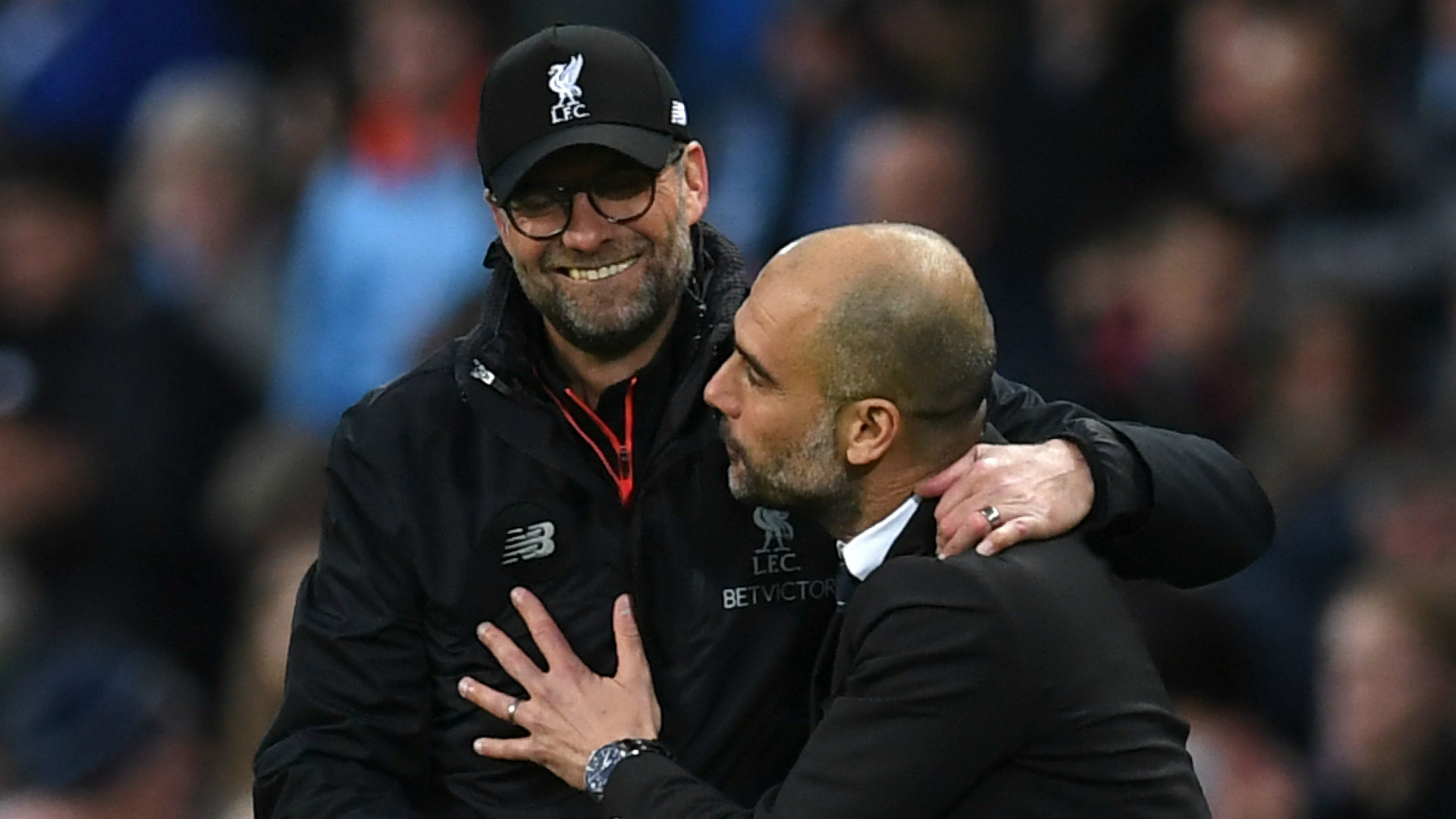 "We had some problems but we came back, we took the game, we were the better side and they came back. We gave them the opportunity to score and they did it. That's how it is. It's not that I'm not satisfied; it's more that actually, I expect things like this from us. 
"That's it. I cannot run around after a draw against Man City. But, of course it's a success. It's good if you get a point here in a game like this. If you can perform like this, that's positive too. I'm fine." 
It is that mentality the Reds need to replicate in their remaining fixtures as they fight to keep their spot in the Champions League places.
They are six points ahead of Arsenal, and four better off than Manchester United - both who have two games in hand.
Liverpool's form against the elite in the division should be their motivation to make sure they do qualify for Europe's premier competition next season. 
They cannot allow their struggles against the lesser teams to stop them from showcasing their strengths against the very best.