Betting
Liverpool and Man City to miss top four - Premier League bold bets of the week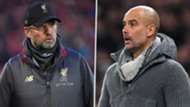 Despite dominating the Premier League last season, one bold punter believes both Liverpool and Manchester City could miss out on a place in the top four this season.
The cheeky one dollar bet, placed with Sportsbet, comes at rightly very long odds of $501 with Tottenham, Manchester United, Chelsea and Arsenal instead tipped to occupy the top-four spots.
Liverpool have won their first two games of the season, while City were held to a dramatic 2-2 draw with Spurs last time out. 
Another slightly larger bet of $15 saw one person leave both Pep Guardiola's side and Tottenham out of their top four ($501).
As it stands, the most likely top four this season consists of City, Liverpool, United and Tottenham ($4.20).
Elsewhere, Norwich striker Teemu Pukki's chances of ending the season as the competition's top-scorer have sliced from $81 to $23 after his recent hat-trick against Newcastle United. 
Five brave Sportsbet punters did put money down on Pukki prior to his price drop and are now looking at some lucrative returns should he keep firing all season. 
While the Canaries attacker remains a dark horse, Spurs star Harry Kane remains favourite for the Golden Boot ($4.50) with two goals to his name already and is closely followed by Pierre-Emerick Aubameyang and Raheem Sterling - both valued at $6. 
Pukki's strong start to the season in front of goal has seen Norwich's chances of relegation widen to $2.60 with Newcastle's in contrast dropping by more than half to $2 after their poor start. 
Odds correct at the time of publish. Please gamble responsibly. Check out the latest football odds at Sportsbet.