'It's part of the business' – Ronaldo on Messi comparisons
Cristiano Ronaldo has said that he does his best to take comparisons with Lionel Messi in his stride - just as he does with criticism.
'I'd never go to Barca, but it's the right place for Rakitic'
The Real Madrid star, 31, has long held a rivalry with his Barcelona counterpart, with the pair having dominated world football's greatest individual prizes over a period spanning nearly a decade. Indeed, the duo have shared the Ballon d'Or in each of the last nine years, with 2010 the only occasion the other did not finish in second place.
It was the Portuguese who came out on top for 2016, though, and while Messi has complained that the duo are "compared all the time", he was a good deal cooler over the subject, even if he also hinted at a dislike.
"It's part of the business," Ronaldo told Chinese outlet Dongqiudi. "I don't think you can compare things. Cristiano is Cristiano and Messi is Messi.
"We're both great players and our individual and collective titles speak for themselves.
Man Utd won't ditch Shaw and Martial
"He tries to do his best for his team and me for mine. We are rivals because we play at different clubs, but when we are together we have a mutual respect.
"I don't like to compare – the word does not exist for me. We're two different people, two people doing their work.
"They even compared our children when they were born, at school, who is faster or smarter…"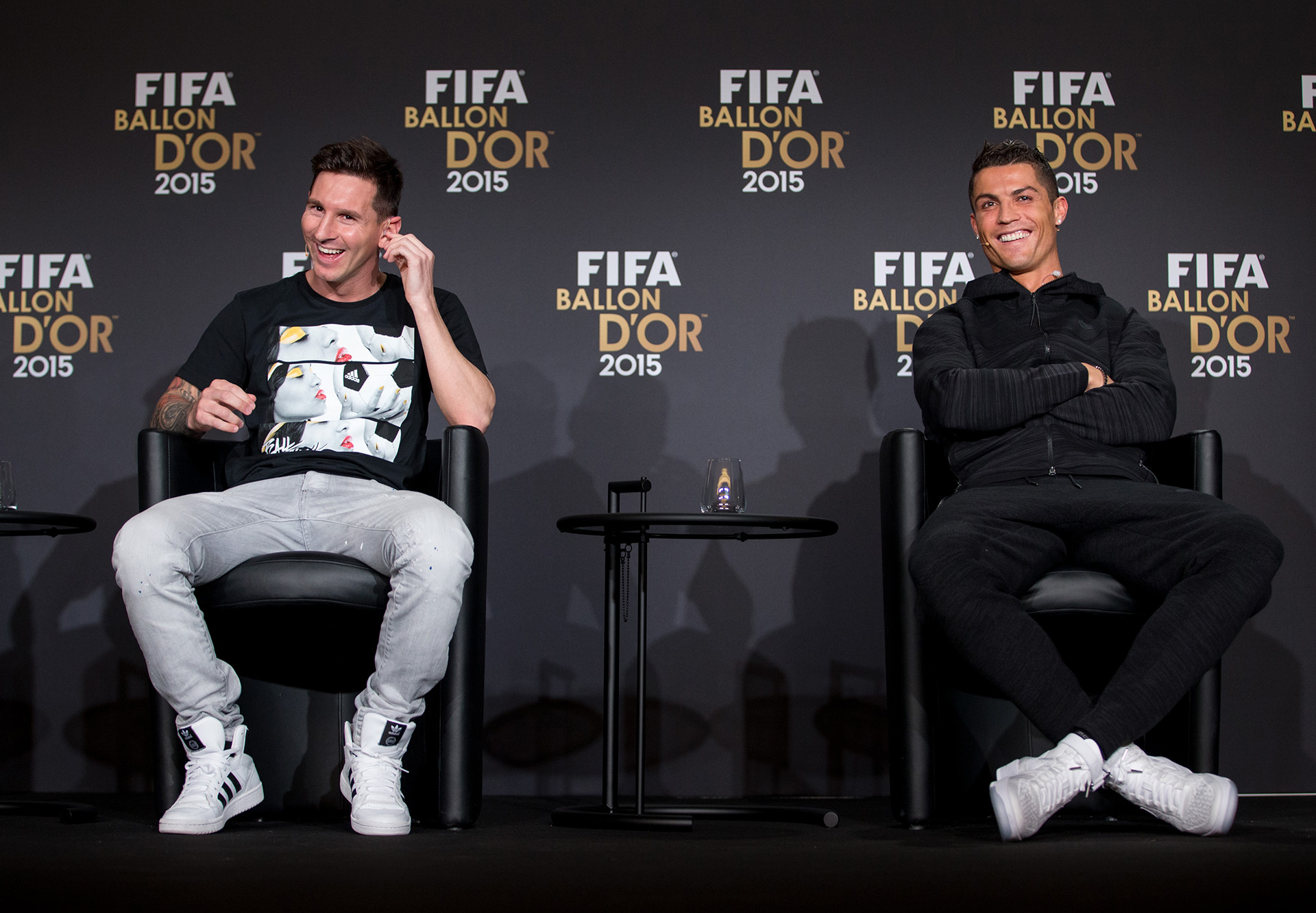 Ronaldo also spoke about those who criticise him, but says he just shrugs such words off.
"I just try to do my job, to be myself," he continued. "Everyone has people who hate him, it's not just me. I'm not here to try to satisfy my detractors, I am here to make my fans happy – they are the ones who show me love and affection and are with me all the time. 
"That is the most important thing for me."
Meanwhile, he reiterated his desire to remain at the peak of the game for as long as possible, having previously said he would like to play until he is 41.
"If I am in good physical condition, if I don't have injuries and I'm still motived, I will keep playing until I'm 35, 36, 37, 41, 45… I don't know, it depends on your mind and I hope that every year I find the motivation to play football because it is my passion and what I love to do," he said.
Ronaldo's Madrid side face Celta Vigo in a Copa del Rey quarter-final second leg on Wednesday, trailing 2-1 form the first match at the Bernabeu.