'Italy should be guaranteed World Cup spot' - Lippi supports 'superpower' involvement
Marcello Lippi has suggested that the likes of Italy should be guaranteed a World Cup spot once the finals are expanded.
The Azzurri will be a notable absentee when football's global showpiece rolls into Russia next summer.
A stunning defeat in a play-off clash with Sweden has cost the four-time winners a shot at another crown, with the inquest well underway as to what went wrong.
Lippi believes the World Cup will be less of a spectacle with Italy and Netherlands forced to watch on from afar, with it proposed that FIFA should automatically qualify "traditional superpowers".
"Italy and Netherlands failing to qualify for a World Cup is a low-probability event," Lippi, who guided Italy to World Cup glory in 2006, told PPTV.
"FIFA's current plan to expand the tournament to 48 teams is quite reasonable because it serves to reduce the likelihood of such low-probability events.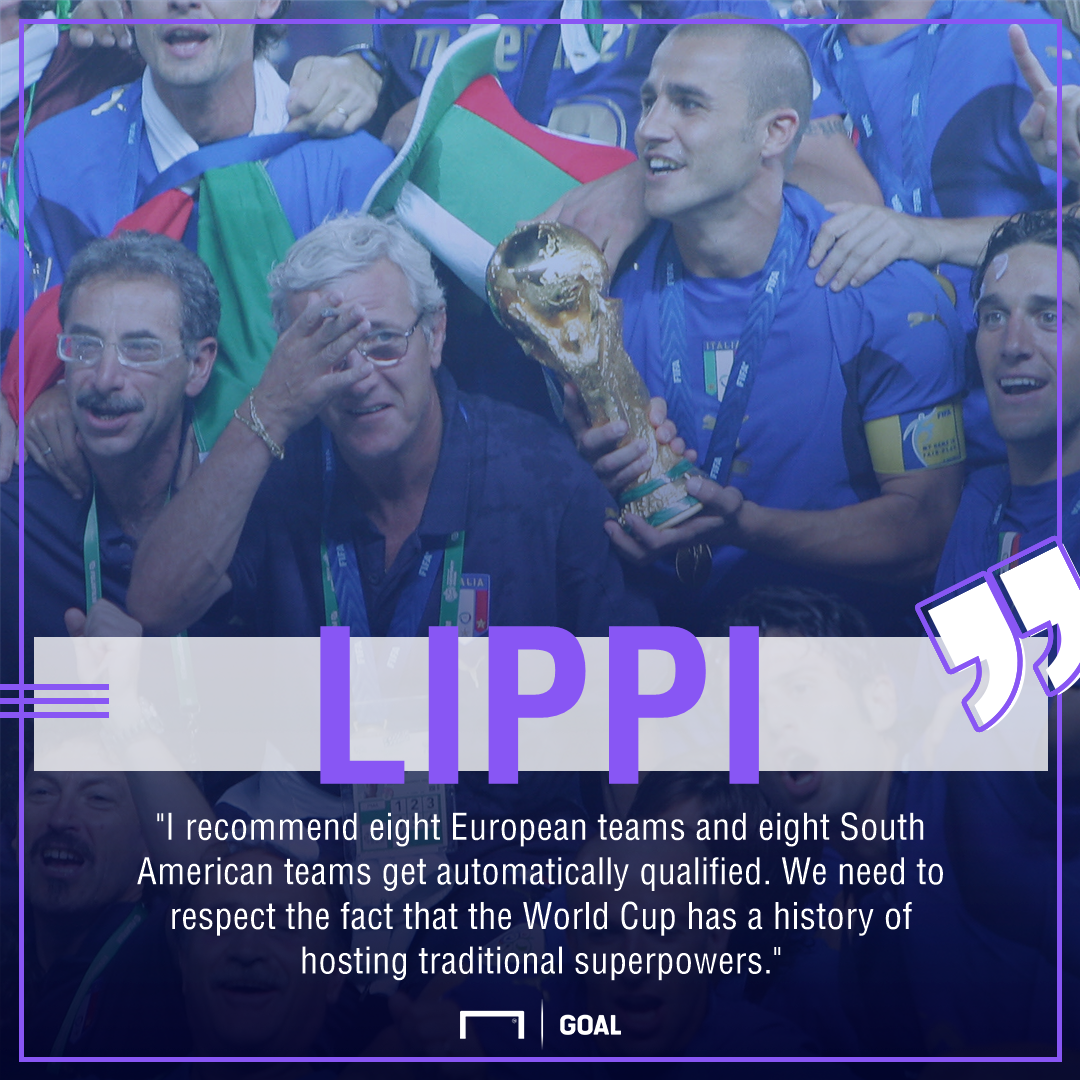 "I recommend eight European teams and eight South American teams are allowed to automatically qualify for the World Cup.
"A World Cup is not complete without such strong teams. We need to respect the fact that the World Cup has a history of hosting traditional superpowers.
"Argentina qualified for the World Cup in the last round. Just imagine a World Cup without [Lionel] Messi. Something doesn't seem right."
While Messi and Argentina did make it to Russia 2018, Lippi missed out with China, but he is convinced that they will be back among the elite at some stage in the future.
"I hope China make it to the World Cup in 2026 and I will be 82 years old by then," he added.
"If China could only qualify for the World Cup in 2030, I will still have a celebration, even on crutches."