ISL 2017-18: Mumbai City FC's Alexandre Guimaraes backs under-fire Balwant Singh to come good
Mumbai City FC have been wasteful on home soil with Balwant Singh in particular, not being able to convert chances. The India international has scored six goals from 12 matches but has been far from his best in the last three or four matches although he did score a fortuitous goal in Goa.
Coach Alexandre Guimaraes wants the 31-year-old to come good as they face FC Pune City in what is a must-win tie for the home team.
"We have created chances at home soil but we haven't been decisive in the final third. This has hurt us very much in the home games. Until now, Balwant Singh has been very productive for us. Sometimes, players have a bad night. I know he has temperament; he is counting hours for the kick-off," said the experienced coach.
FC Pune City are coming on the back of a 1-0 win over NorthEast United in the midweek. They have amassed 25 points and only need a few more to confirm their berth in the Indian Super League (ISL) play-offs for the very first time.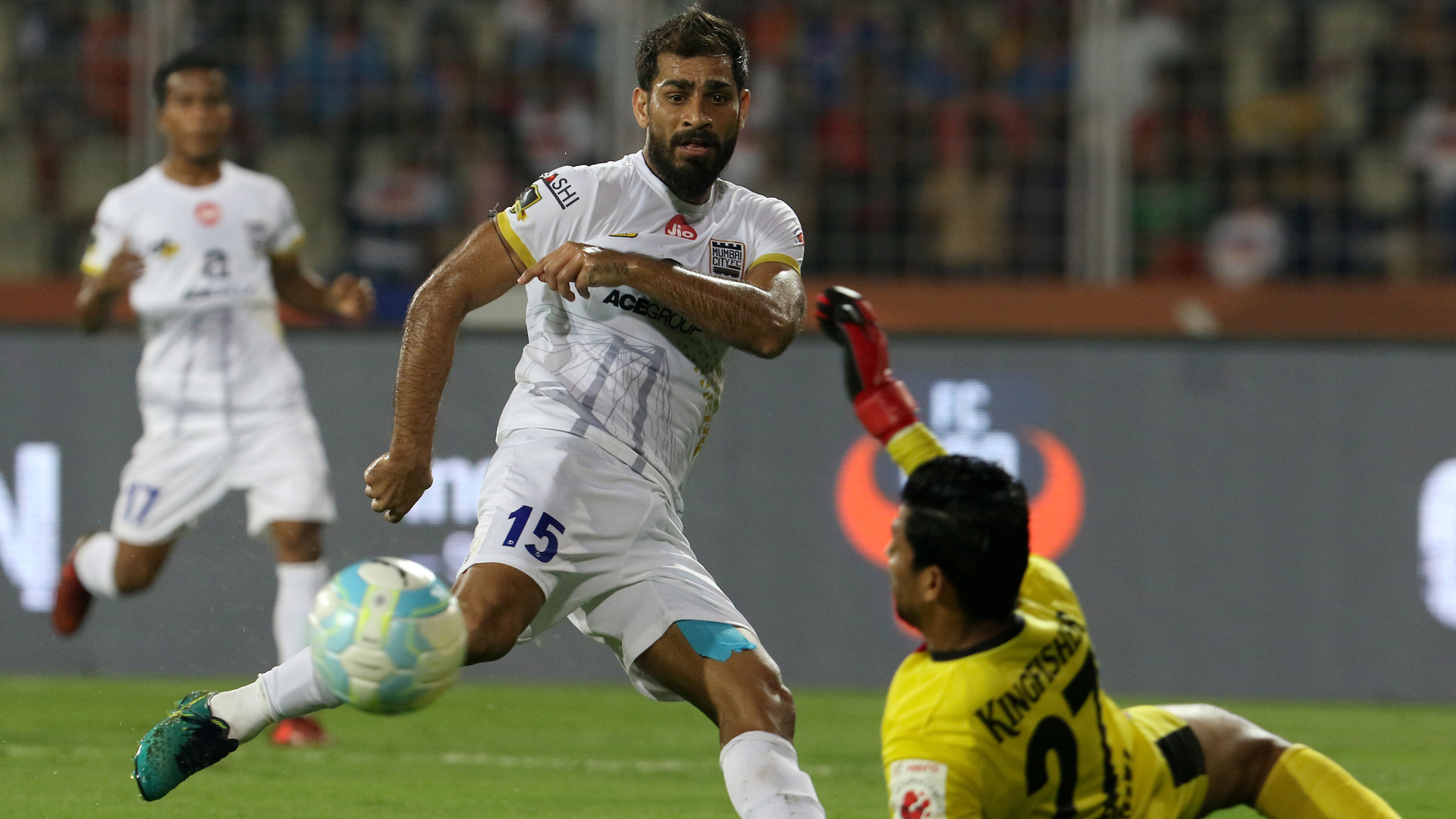 Guimaraes is pleased with the work done in training in the last week and believes that they have prepared well keeping Pune's strengths in mind.
"Tomorrow (on Sunday) we play against a side who  are getting closer to their objective. We know they will put pressure on us to slow down the game. We had a very good week of practice and are ready to win the game.
"We have talked especially for tomorrow's game in the training in order to prevent what they (FC Pune City) usually do. We will try to penetrate in the areas they allow us to. It has been a very productive week," he mentioned.
Mumbai City FC have suffered three consecutive defeats at the Mumbai Football Arena and Guimaraes shared his thoughts on why results haven't gone  in their favour.
"We know that we have had a bad record at home because a of a few situations during the game week. However, the possibility of top four is open in our case and it depends on us getting a good result tomorrow. During the week, I have seen the players are trying to understand the situation, so tomorrow is a good chance for us to be in the race.
"We have to continue to do what we have been doing in our performance; we have had a very good performance in the last few matches. But we have to convert the chances when we have them," said Guimaraes.