I-League 2017/18: Sanjoy Sen: Sony Norde and Kromah wanted to keep on playing
Mohun Bagan dropped points against NEROCA FC, held to a goalless draw in the 2017/18 I-League. Having now drawn two matches at home on the spin, the problems for Sanjoy Sen compounded even further when Sony Norde had to be stretchered off in the dying stages after looking uncomfortable throughout the whole game.

The Mariners' head coach revealed that he indeed took a chance by starting with Norde and Ansumana Kromah both, who were clearly unfit and had to miss out the last game as well; but, only after a green signal from the players themselves.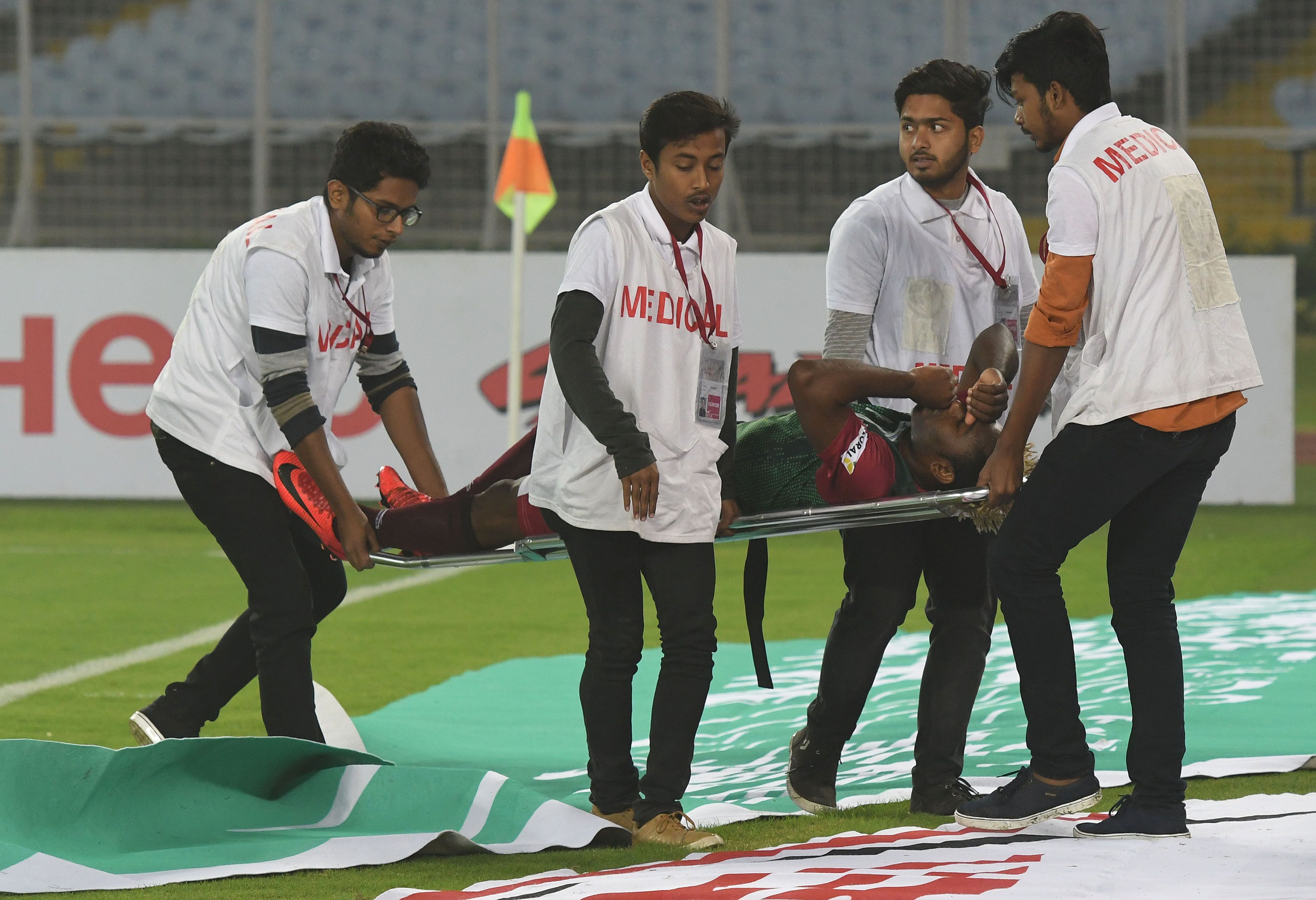 "When a player himself wants to play you cannot do anything. He (Sony) had called me to tell that he was fit to play. We took a chance."

"We asked both Kromah and Norde continuously from the sidelines during the match but they wanted to play," the 57-year-old said.

He added, " I am not in a position to speak about the injury. Doctors will assess and give their verdict on Norde's fitness tomorrow. It is definitely a thing to worry."

Still, on the third spot after five games, Sen did not want to concede defeat in the title race. "We have wasted 6 points so far. There is still a long way to go. We have to eye full points in the next two matches. The championship is still a long way and we are very much in the title race."
 
On the other hand, NEROCA FC head coach Gift Raikhan was buoyed by his side's result, stealing a point from the 2015 champions, that too away from home.

"I think we could have won the game. We lost two points today. We were playing against a big team like Mohun Bagan. We played careful football. We never play defensive. It was an away match so we had to be careful", he reckoned.

"Our plan was not to allow Sony and Kromah to play freely and my defenders did a good job. I am not satisfied with our performance but I am happy we got one point", the former Pune FC coach stated after the game.