I-League
I-League 2017-18: NEROCA's Gift Raikhan - Everybody knows we are doing well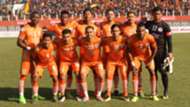 NEROCA FC are on a nine-game unbeaten run in the ongoing 2017-18 I-League season. Head coach Gift Raikhan is well aware of the talk surrounding a probable title run-in in only their debut appearance in the top tier league.
"Everybody knows that we are doing good. May not be perfect, but we are doing good so far. In my opinion, we are having a good run," he said ahead of facing Shillong Lajong against whom NEROCA had registered a 1-0 win in the first leg clash.
"We all are fit. Only captain Lalit (Thapa) is not fit, that I have to check tomorrow (Wednesday)," he added.
Shambu Mishtry stepped in between the sticks against Aizawl FC and the goalkeeper has the backing of his gaffer.
"Sambhu Mishtry is experienced playing in the I-League second division for a long time. You cannot keep on changing goalkeepers all the time in the I-League like I used to do (in the second division). He (Mishtry) got a chance because of Lalit's injury and he was good against Aizawl. I hope he will prove that again in future," Raikhan assessed.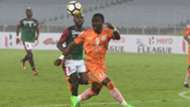 NEROCA have only conceded six goals so far and trail leaders Minerva Punjab by just a point and have a better goal difference. Their defence also has been sturdy to say the least. 
Defender Varney Kallon Kiatamba feels that it is his partnership with Gouramangi Moiranthem that has allowed his team to do well in defence.
"Playing alongside Gouramangi is a good experience for me too because he has a lot of experience playing in India. We are doing well because of the understanding between him and himself and other young guys in our defence. We always go for challenges than going for the cover and I think that's why we are doing well," the Liberian stopper explained.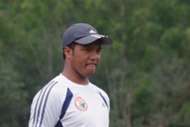 Shillong Lajong assistant Alison Kharsyntiew, stepping in for Bobby Nongbet who hasn't made the trip due to personal reasons, felt that NEROCA would give them a tough game on Wednesday. 
"It's going to be a very tough match because it's NEROCA's home match. They have been performing very well but we will give our best in the 90 minutes. The most important thing is that we have to place the focus on the game and not outside of the pitch," he stressed.
Coming into the tie after back-to-back losses against Minerva Punjab and Churchill Brothers, Lajong currently occupy the fifth spot with a seven-point gap between them and NEROCA.
"Looking back at the past matches against NEROCA, Minerva (Punjab) and Churchill Brothers, we have not been clinical once we get inside the box. So that is one thing we are working on improving at the moment," Kharsyntiew signed off.