I-League 2017-18: Chennai City's Soundararajan frustrated at refereeing and AIFF
Chennai City head coach V Soundararajan is frustrated at the lack of response from the All India Football Federation (AIFF) after his team lodged three complaints against the refereeing errors that have cost his side valuable points in I-League this season.
"We have not yet received any information about the refereeing decisions from the last game. I don't know why the association (AIFF) people are against us," said the coach. 
"It is the third time that we are protesting against the referees. We don't want any favours, we just don't want them against us. What they will do with our complaints, it is up to them. Maybe they will take action against the referee. That is what they can do, they cannot change decisions taken during the match. We lost valuable points. We have made three complaints. No reply so far."
The Chennai-based side that plays their home matches in Coimbatore are eighth on the table with 12 points from 14 matches. After a sensational 2-1 victory over Mohun Bagan in their first game of 2018 (January 2), Chennai City have embarked on a dreadful winless run of seven games and are yet to register a win at home.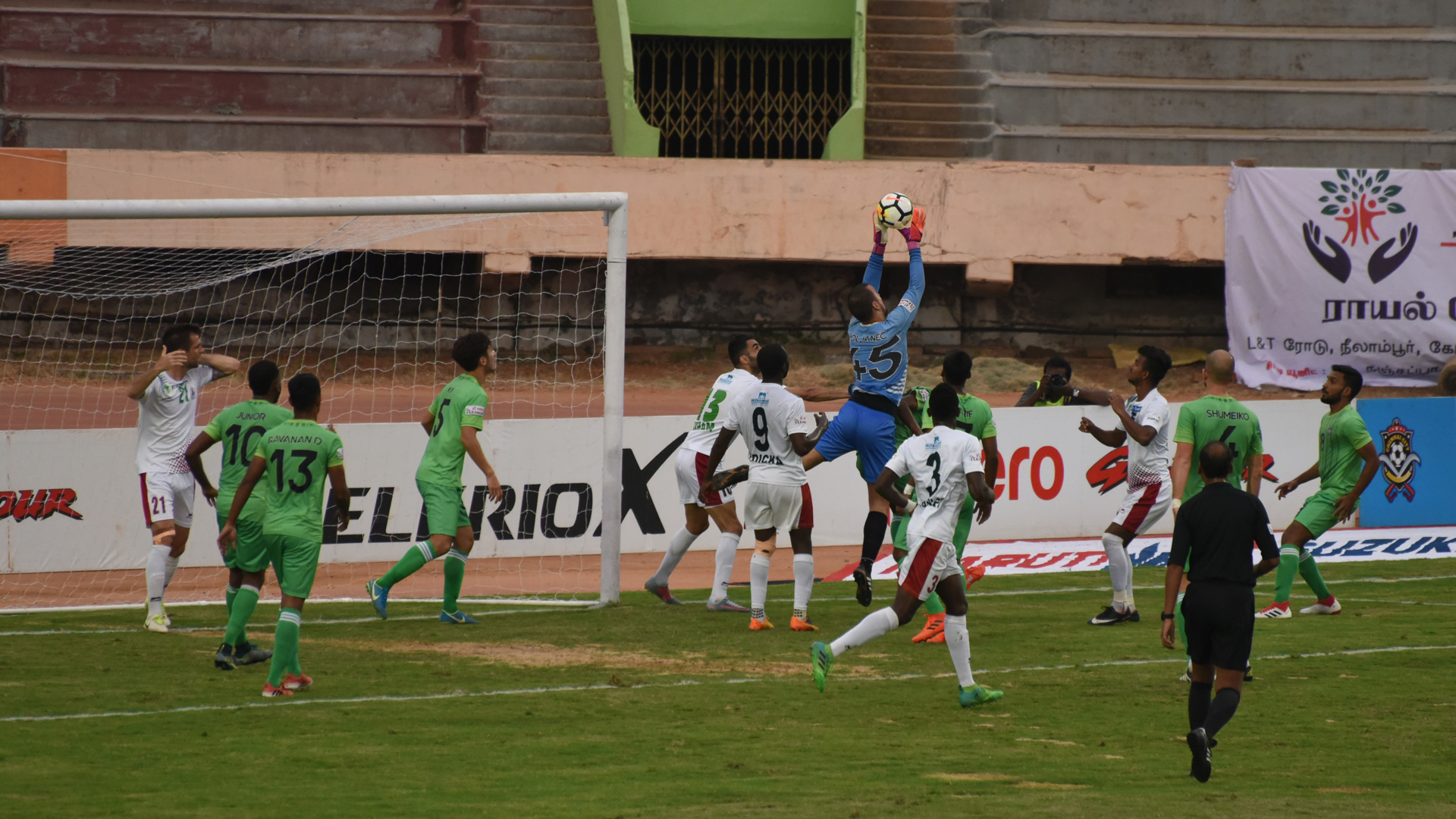 "The strategy is to win the game. Winning is important for us. We haven't won yet in Coimbatore so it is important to win. The fact that we haven't won at home is a drawback. The only problem has been scoring goals."
Soundararajan is hoping that the humid conditions in Coimbatore will have an effect on the visitors. "Shillong Lajong have been playing in cold weather so the climate condition could be an advantage for us."
However, Shillong Lajong coach Alison Kharsyntiew feels that his team will be able to cope with the weather. Having been inconsistent throughout the season, the coach promised to go all-out for a win against Chennai City.
"It is not the first time for us (in humid conditions). We have played in Guwahati, Calicut. I don't think the weather is going to affect us."
"Playing away is always difficult. We have not been consistent so far but tomorrow is a different match at a different venue. We will go all-out for three points. The players have improved but as a team, we have not been consistent. We want to focus on our finishing."