Transfers
How do you spend €689m? Manchester United must make Griezmann their next Pogba-esque signing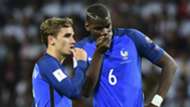 ---
COMMENT
---
You can tell when Paul Pogba has turned in an underwhelming performance because everybody suddenly starts reminding you of his world-record price tag. One poor display is all it takes for people to mention his £89.5 million transfer fee and start doubting once more whether Manchester United got their money's worth.
But the revelation this week that United drew the highest annual revenue in history in 2015-16 at €689m means not only that the outlay on Pogba was more than accounted for but also that big spending is likely to continue next summer and beyond at Old Trafford.
RUMOURS: Utd to go big for Griezmann
As such, talk of United potentially outdoing even themselves to sign Antoine Griezmann at the end of the season is far from fantasy. Having reacted to three years of inadequacy by going all out, splashing the cash on Pogba, Henrikh Mkhitaryan, Eric Bailly and high-earning freebie Zlatan Ibrahimovic, United are now wedded to the strategy of going big.
And in Griezmann the ultimate in big-name, big-money signings is available. The Frenchman has developed an enormous reputation in La Liga with Real Sociedad and latterly Atletico Madrid, leading him to become one of the most talked about players in the debate about who can take the place of Cristiano Ronaldo and Lionel Messi at the top of the modern game.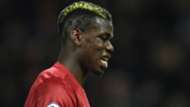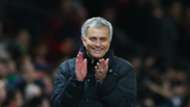 Jose Mourinho has acknowledged that his forward line is over-flowing, and even after Friday's departure of Memphis Depay to Lyon the manager was clear that he remains fully-stocked in that department.
"He is a player from the only position where we have over-booking," the Portuguese explained ahead of Saturday's Premier League trip to Stoke City. But Mourinho was largely relating to his raft of available wide players, and in truth United have often been left missing a vital edge in the final third this season.
Simeone will not tie Griezmann down
Wayne Rooney has delivered the best results in terms playing to Ibrahimovic's strengths, Juan Mata has done a better job of causing serious problems when in possession, while Pogba has been the biggest threat carrying the ball at pace. Yet there has not been one single solution, and that has arguably been the great difference between United converting the countless chances they have made this season and the reality of them sitting in sixth place after failing to turn quality possession into goals.
Griezmann's profile certainly fits the bill for United, and they are also in the privileged position of not finding his value restrictive. Just as Real Madrid balked at Juventus' asking price for Pogba, they are unlikely to be able to outbid United on Griezmann. Barcelona, too, are in no better a frame of mind to add a big-time France international to their squad than they were last summer, and the make-up of their side arguably wouldn't suit Griezmann in any case.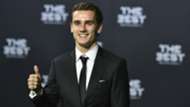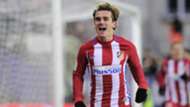 Approaching the age of 26, Griezmann is about to reach his peak and must surely be considering spreading his wings away from Atletico. To truly test his potential, he deserves a far bigger platform than the one on which he currently performs, and there is no bigger than Old Trafford.
United's earnings for 2016-17 will obviously be hit by their lack of Champions League football, but the increased Premier League TV deal should offset that blow, leaving them in no weaker a position of power in the coming summer's transfer market than they were when they snapped up Pogba.
Knowing better than anyone that it is high time they challenged for a Premier League title once more, United will stop at nothing to make it happen. Just as they threw all of their chips on the table for Pogba, they will do the same if necessary for Griezmann.
United have a Griezmann-shaped hole in their team, and the Frenchman could well be up for grabs this summer. And if there is one thing for sure, it is that United have the money needed and the will to spend it. Go big or go home? There's only one answer to that if you're Manchester United.