Forget the result, Dortmund have just given us the performance of the season
---

COMMENT
---
How did these Borussia Dortmund players sleep last night knowing how close they came to being seriously injured in a pipe-bomb attack on their way to the match against Monaco?
How were they coping with the thoughts of pieces of shrapnel embedded in the headrests of their team bus – a matter of centimetres from where they themselves were sat only moments after departing the team hotel?
What was going through their minds only one day after having this match rearranged and seeing beefed-up security at the Westfalenstadion?
How do you quantify the toll taken on these men by events of the last 24 hours?
Did anyone think to ask?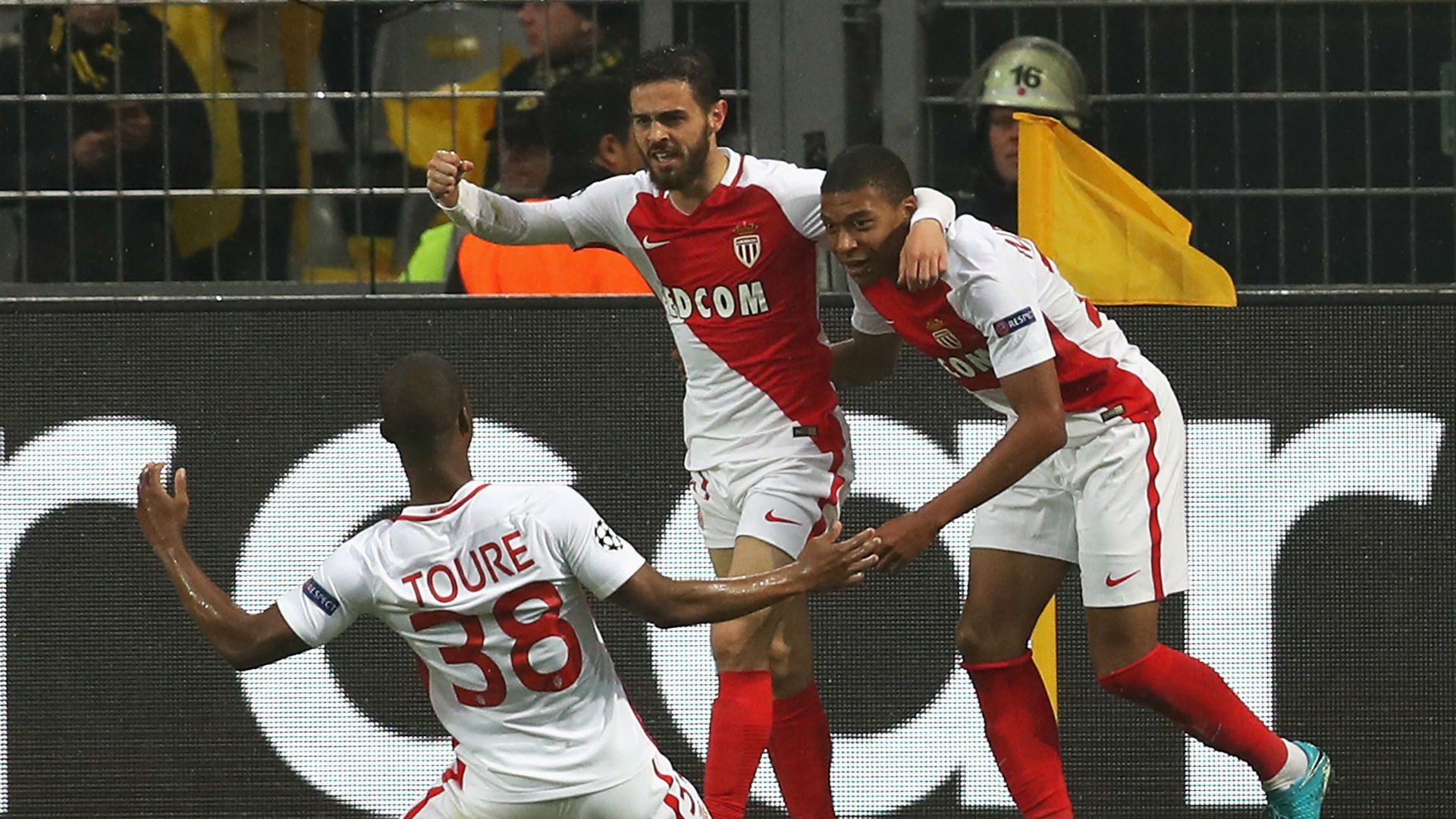 Think of people like Matthias Ginter – one of Dortmund defenders on Wednesday night - who was in the Germany squad when the Stade de France was attacked by terrorists in November 2015. He has had more of these kind of events in the past couple of years than many people experience in a lifetime.
Marc Bartra mercifully escaped lasting damage from his window pane being blown out by an explosive hidden in the bushes – surgery on a broken wrist and to remove debris was all he needed – but his hospitalisation and Dortmund being targeted does not easily fade from the memory.
Credit to the fans – both sets – who set this occasion up as a defiant celebration of football singing 'You'll Never Walk Alone' together before the start.
The night before Dortmund fans had rolled out their beds to their Monaco counterparts as part of the #bedsforawayfans campaign. Locals broke bread with those away fans left stranded and who thought they'd be at the game.
In that respect, the Westfalenstadion – turned yellow and black like only it can – was a fitting theatre for Dortmund, as a club, and the Champions League, as a competition, to recover. The problem was that it shouldn't have been tonight.
Pogba: Pressure on me is unfair
It would take a pretty heartless employer to expect their staff to turn up for work the day after being targeted by alleged terror attacks but that is exactly what UEFA – and Dortmund CEO Hans-Joachim Watzke for that matter – did to the players and coach Thomas Tuchel.
"We had hoped for more time to deal with all of this," Tuchel told Sky before kick-off. "We would have liked more time to work through [what happened].
"It's only natural that every player will start the game feeling strange.
"Given the background and the timing of the kick-off, this does not feel like the usual, happy Champions League night.
"In the end, though, whether we had to play the same day or the following evening was decided in Nyon in Switzerland without [people] knowing everything that had happened.
"We feel a little bit powerless."
Ex-German captain Lothar Matthaus in his capacity as Sky pundit was angry. He described the decision to stage the match tonight as "irresponsible" and "incomprehensible".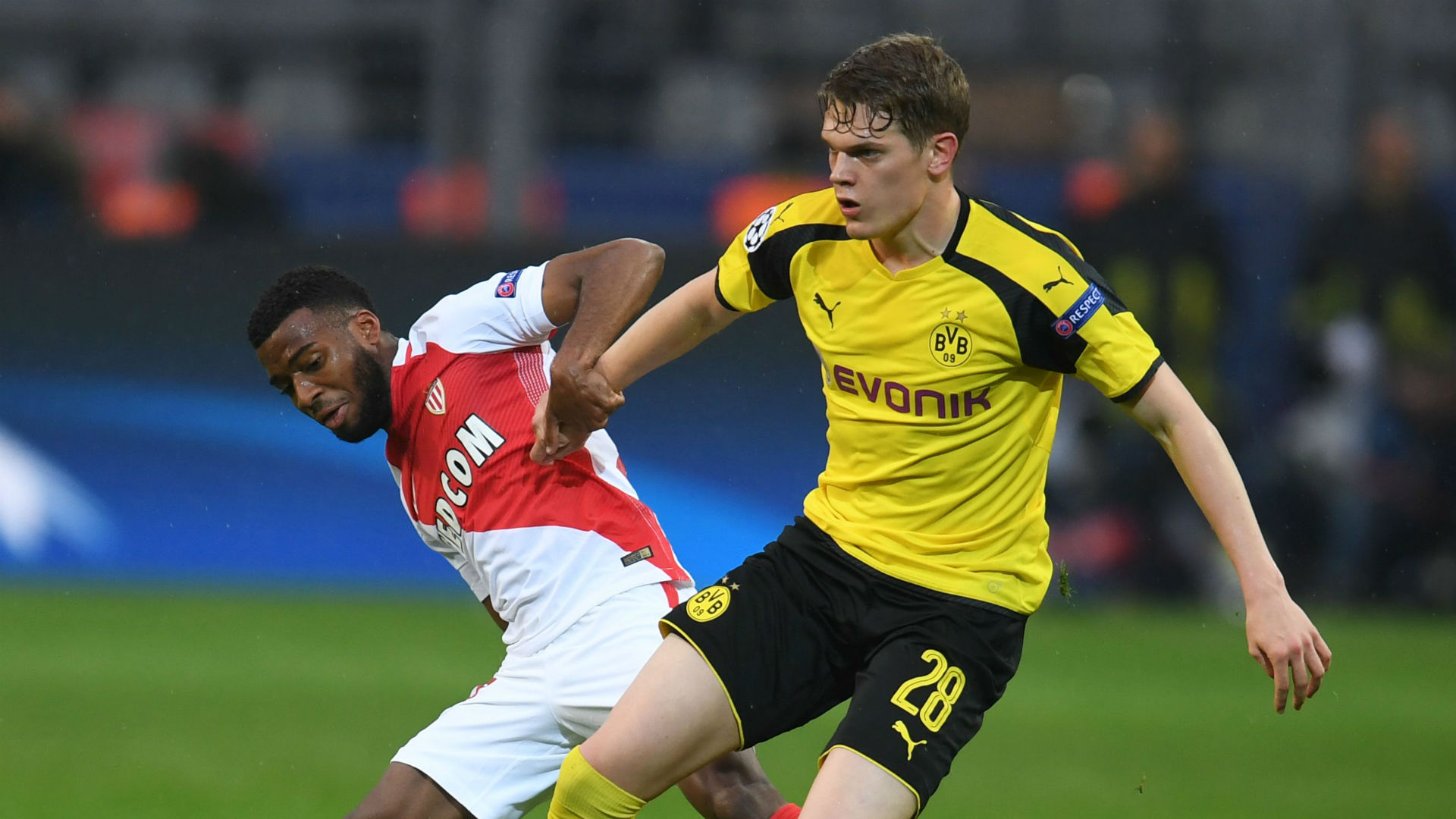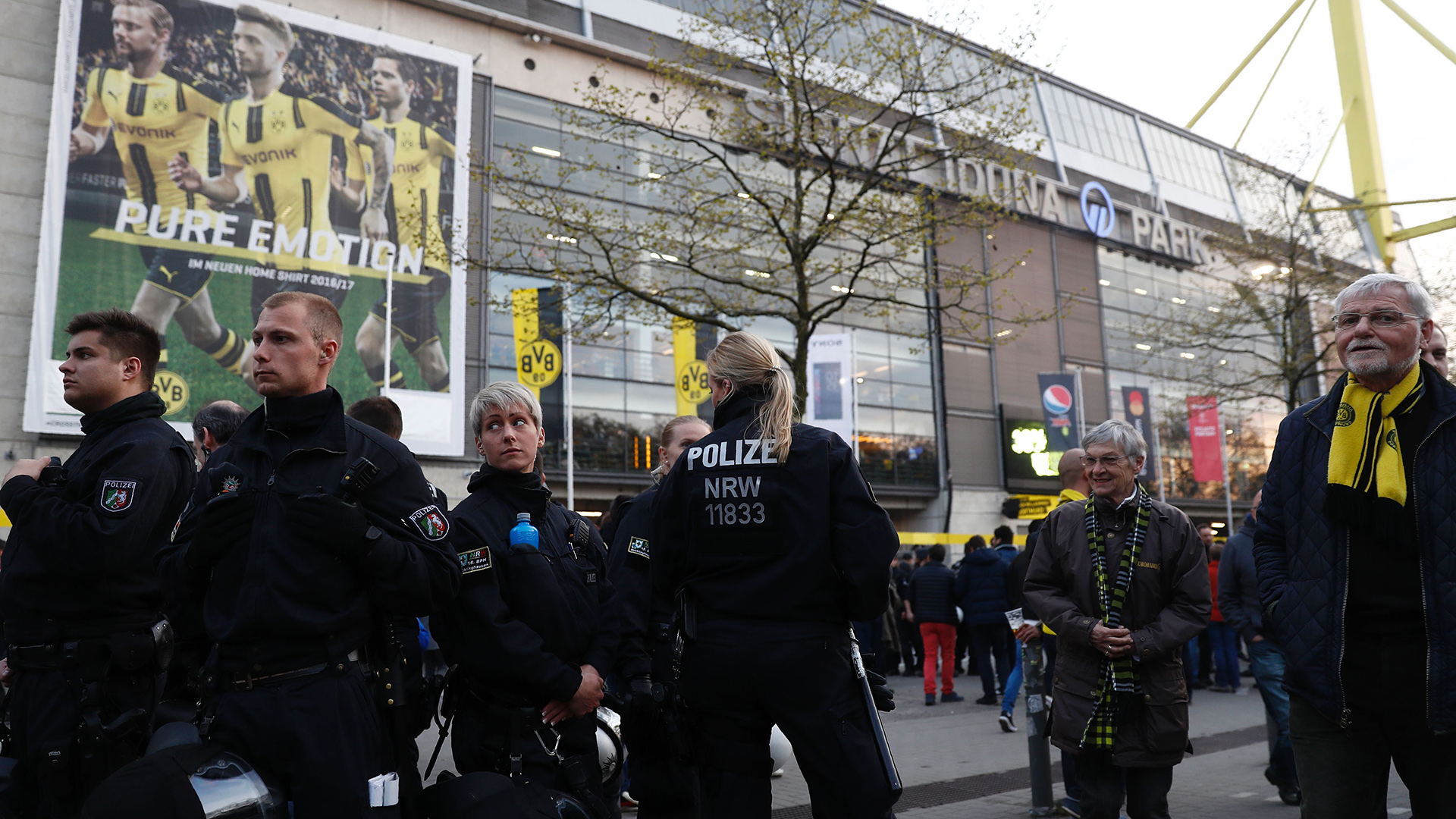 That Dortmund found themselves two away goals down by half-time - having also conceded a penalty – was scarcely a surprise.
Kylian Mbappe was too sharp for Sokratis in winning the early spot-kick even if Fabinho was to miss it. It didn't take the young hot-shot long to ease his team into the lead and bitterly for the hosts he was offside when he did it. Bartra's replacement in the line-up, Sven Bender, then put through his own net to add insult to injury.
Dortmund's first-half leaden-footedness appeared to confirm the suspicion that UEFA ignored the toll taken on the human beings involved in this football match.
Yes, fixtures need to be fulfilled. Yes, the second legs need to be completed next week. Yes, Monaco need to fly home soon. But it seems that, as Tuchel suggested, this decision was made before considering the needs and welfare of the players involved.
The second-half comeback was stunning in the circumstances. There cannot have been a neutral not willing Dortmund on.
Exclusive: New Juve deal for Dybala
Christian Pulisic came on and again confirmed his potential as the greatest American player ever. Dortmund seized control from Monaco through Julian Weigl and especially Raphael Guerreiro. The goal from Ousmane Dembele was well-worked and evidence of Dortmund's growing confidence in the tie.
The exchange of goals between the irrepressible Mbappe and Shinji Kagawa gives the tie a competitive complexion heading to the Mediterranean coast. Dortmund are still very much in a game they should never have been asked to play.
We can only credit them for the effort they put in against Monaco and wish them well for the second leg. It was not a night on which the result mattered.
It was a night on which their courage and determination and fortitude shone through; not as football players but as men.