FEATURE: What's Palacios doing wrong tactically at Orlando Pirates?
Augusto Palacios was given a mandate to improve and stabilize the team when Dr Irvin Khoza appointed him as head coach of Orlando Pirates on an interim basis in November last year.
Though he got his era off to a flying start with some impressive results, cracks were always there that he was bound to fail.
Two months later, the club finds itself 10th on the PSL log, and with no chance of challenging for this season's league title.
Goal takes a look at some of the tactical mistakes Palacios continues to make as the club prepares to replace him with a new permanent coach next week Monday.  
---
RELYING HEAVILY ON WINGERS
---
Pirates hardly create goalscoring opportunities through the middle, simply because Mpho Makola and Oupa Manyisa haven't really been themselves this season. 
They have relied heavily on Thabo Rakhale, Luvuyo Memela and Thabo Matlaba even when the trio were no longer doing well for team for various reasons. 
The three attacking players created a lot of goalscoring opportunities for Tendai Ndoro during the first half of the season, but since they are no longer able to move up and down as they please, the Zimbabwe international hasn't been able to score - and this has affected the team badly.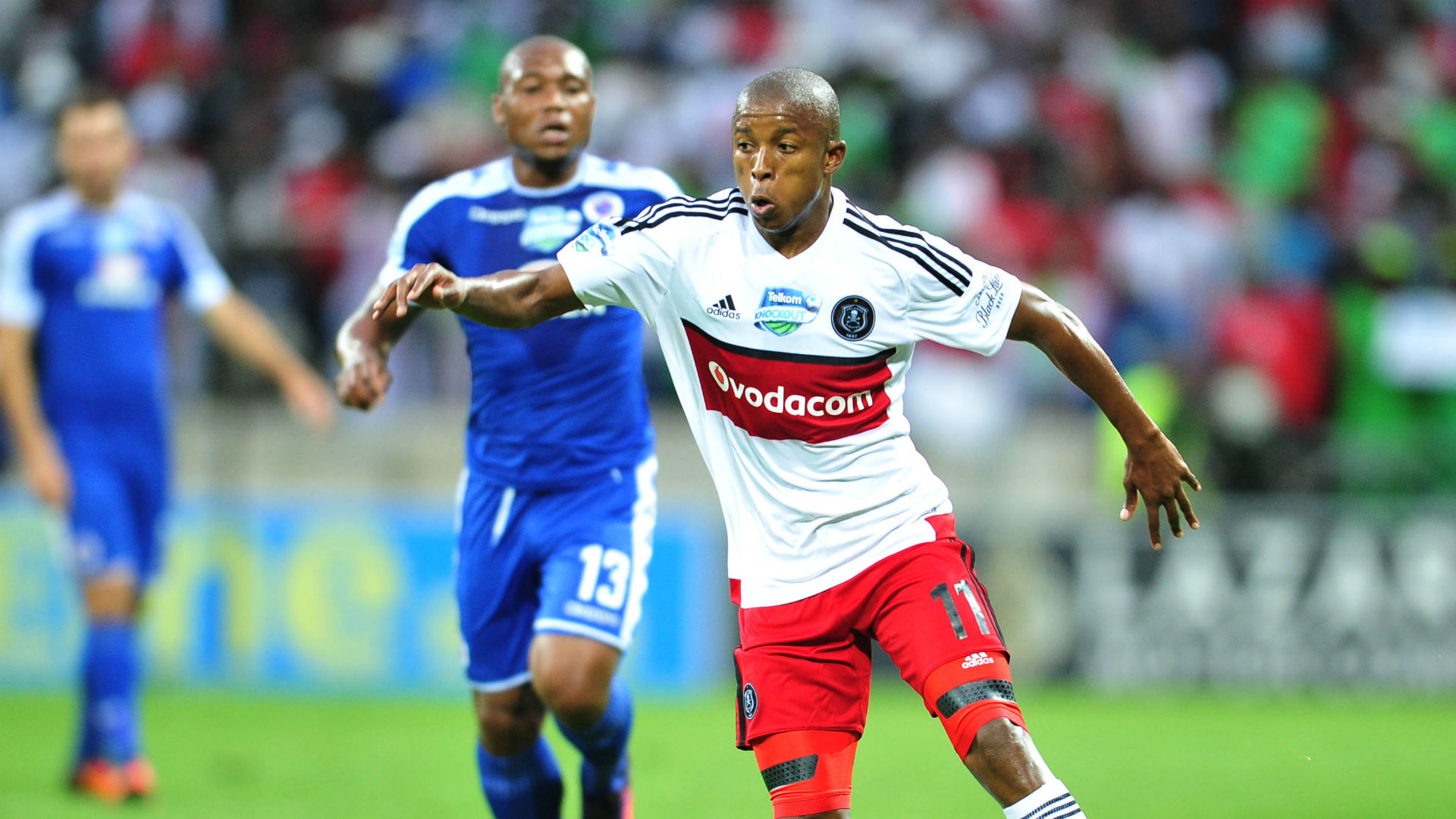 Palacios usually uses a 4-2-3-1 formation, with Oupa Manyisa, Issa Sarr and Mpho Makola playing centrally, and Ndoro high up as a lone striker, but the system doesn't always work, and the 65-year-old hasn't been able to come up with a new way to beat his opponents. Instead, he continues to change the personnel [like for like] and keeps the same formation.
In Wednesday's match against Bidvest Wits where they lost 2-1, he pulled out Ndoro for Gabuza when the team was trailing when he should have thrown both players in the field with a different system. He did the same with Makudubela, who replaced Memela on the left hand side of the pitch.
Only when he desperately needs goals is Palacios willing to play a different formation - against Mamelodi Sundowns where they lost 6-0 - he went for a traditional 4-4-2 system in the second half, but the results showed that the players are not used to it, and often than not, they were caught out of positions.    
---
SQUAD ROTATION
---
When Palacios took over from Muhsin Ertugral, he promised to give each and every player a fair chance, especially those who were benchwarmers under the previous manager. 
Well, not everyone has been afforded that chance, but he still rotated his squad, and that didn't prove to be the right way to go as it somehow destabilized the team.
In almost every match, Palacios makes changes, meaning after three months in charge of the team, he's still not sure of his starting line-up, and it is for this reason that the team continues to struggle for results.   
The club signed new players during the January transfer window – and Prof didn't really wait for them to settle down and adapt to his philosophy. Instead, he threw them into the deep end, and dropped the tried and tested - the results were there for everyone to see after the Sundowns game.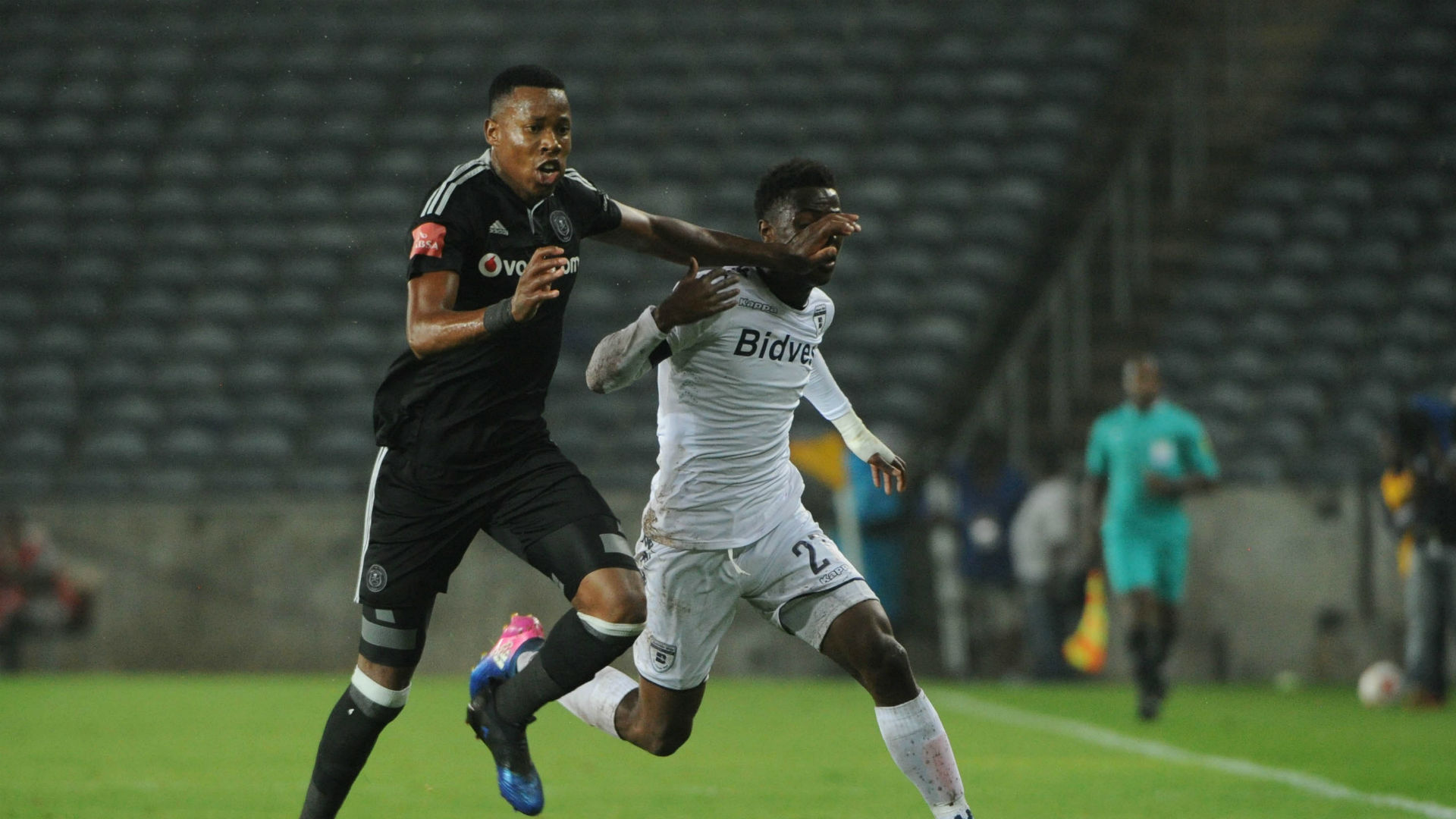 Toward the end of last year, he played Makudubela on the left hand side of the midfield, with Rakhale on the right, while Thabo Qalinge also got a chance to play.
Patrick Phungwayo and Happy Jele are some of the players who featured sparingly for the Buccaneers despite their immense contribution, but the aforementioned players have all been frozen out for no apparent reason.
Bernard Morrison was one of their marquee signings at the start of the season, and although he took time to hit the ground running, Palacios still wasn't patient enough with him. He relegated him to the stands, and now there's Dove Wome, who made his debut against Wits, and chances are that he may be dropped in the next game. 
He also doesn't have a first choice goalkeeper, and he sometimes gets caught between a rock and a hard place when it comes to making decisions on his No.1.  Jackson Mabokgwane and Brighton Mhlongo are top goalkeepers, but the rotational system has knocked their confidence. Perhaps injuries played a role in this, but then again, part of it was his fault.
They are travelling to Cape Town City this weekend, and again he will have a new goalkeeper in Siyabonga Mpontshane as Mhlongo (injured) and Mabokgwane (suspended) are both out of contention.   
---
INEFFECTIVE USE OF FREE-KICKS
---
Very often, teams around the world score the majority of their goals from deaball situations, simply because tactics change with game situations and opposition teams sometimes play not to lose games than to win.
At the start of the season, Pirates did not have goalscoring problems. Their tactics were working for them, even when Palacios came in, the wingers were still effective, and they created a lot of goalscoring opportunities.
However, now that a lot of teams are aware of their strengths, they need a Plan B - and that is to start using their free-kicks effectively; something that hasn't happened since Palacios took over.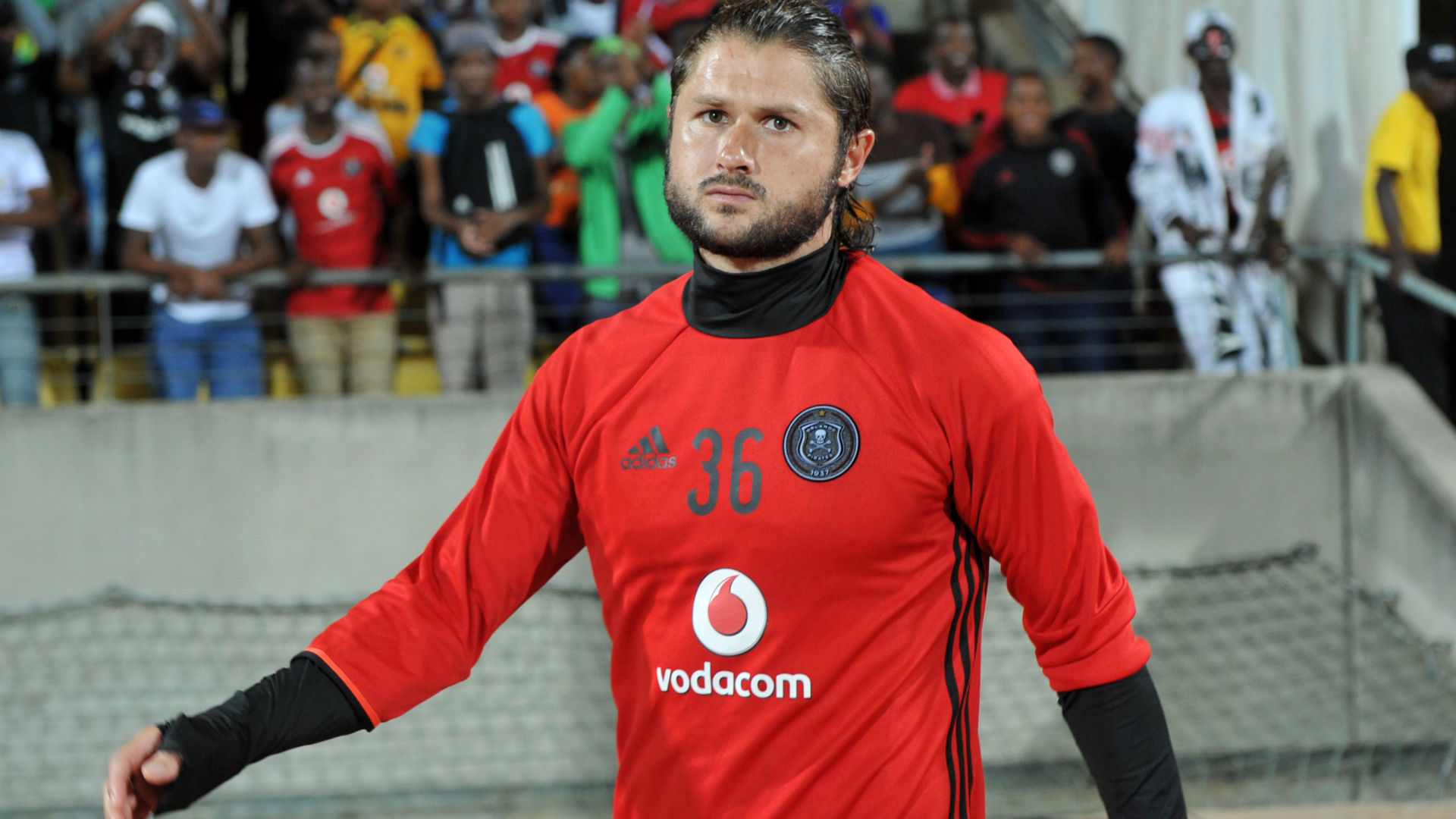 Since they are no longer able to penetrate through the middle, this is one aspect of their game Palacios should have worked on when he took over in November last year.
He has failed in this regard, and he should take the blame for not coming up with ways to improve and make the team more productive. 
Marc van Heerden was signed to increase competition and strengthen the defense, but he's a prove free-kick specialist, and Pirates should use that to their advantage now that Ndoro's goals have dried up and the team is looking for a new goalscorer to take them out of their current situation.
Again, it's Palacios' responsibility to ensure that happens, at least for the next game against Cape Town City which is expected to be his last.