Transfers
EXTRA TIME: Kaizer Chiefs and Sundowns fans on Lebogang Manyama interest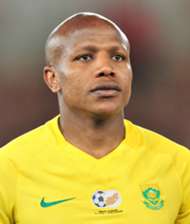 The Bafana Bafana forward and former Cape Town City player was in the news when it was reported that he's leaving Konyaspor in Turkey.
Since then Kaizer Chiefs and Mamelodi Sundowns fans have been hoping that their clubs will be going in for him. After losing Percy Tau, Brazilians fans are hoping it's them.
However there's a new spanner in the works, since Manyama is still able to negotiate if he will remain with Konyaspor. So, we shouldn't take it for granted that he's a free agent, because he's not a free agent at this point, but interested PSL clubs would hope that he would be available on the cheap.
Here's what the local fans are posting about Manyama's availability.
Lebogang Manyama was never an elite player. He just had a good season.

— Tumi (@Tumzaza3) July 10, 2018
Contrary to reports in Turkey, Lebogang Manyama is not a free agent quite yet.

Talks are ongoing with Konyaspor.https://t.co/duOt9S9DJb pic.twitter.com/Y16vg5WwkA

— Chad Klate (@CKlatey) July 17, 2018
Lebogang Manyama (27) has been released by his @konyaspor & is now a free agent 🇹🇷🇿🇦 pic.twitter.com/jrBCyKOs2I

— DiskiStyle (@DiskiStyle) July 13, 2018
Manyama
Mahlambi
Otladisa
Mkhuma
Pitso
Lakay
Jali
Meza
Silva


Now just waiting for either Tyson or Mobara... *rubs hands like Birdman*

— Mr Muffin (@TowKeeOh) July 13, 2018
Recently released from his contract Lebogang Manyama could become a Kaizer Chiefs player before the end of July alongside Talent Chawapiwa pic.twitter.com/eReGjnpzsG

— Kaizer Chiefs_News (@KaizerNews) July 13, 2018
The only thing coming home is Lebogang Manyama.

— Jesse Nagel (@NagelJesse) July 7, 2018
@Skhomo23 when are you unveiling Manyama Zulu? Or is he going to announce himself on this platform?

— Delusional Mkhu28 (@Mkhu28) July 17, 2018
I'm waiting for mhlambi and manyama

— Sphelo (@sphelo_cpeesh) July 17, 2018
mr bobby sir can you please sign lebohang manyama and amal gamal

— luckyvilakazi (@luckyvilakazi12) July 17, 2018
Where is Lebo Manyama the free agent going?

— Rapz (@RapzeeGuru) July 16, 2018
Lebogang Manyama is club-less SA players fail to play in European countries

— Phila (@HumpsPhila) July 14, 2018
We need Mahlambi badly, not sure about Manyama

— Tshepo Molomo (@frickerholic) July 16, 2018
Imagine Manyama ,Billiat ,Castro link up at Naturena

— Hłønį (@Hloni_ZA) July 13, 2018
I don't want Manyama at Chiefs .He must go to his former club. Lad embarrassed us big-time it's time we show him middle finger.

— PSL is ours. (@Mfanaka_Tsiki) July 13, 2018