Messi lifted World Cup in Qatar in December
Followed up triumphs at Copa America and 'Finalissima'
Martinez proud to have helped Messi 'achieve his dream'
WHAT HAPPENED? Speaking exclusively to GOAL, the Aston Villa goalkeeper opened up on the joy of playing with the Paris Saint-Germain superstar, and of helping one of the game's greatest ever players achieve his dreams of winning both the Copa America and World Cup in the space of two years.
WHAT THEY SAID: "It's lovely to play with him. It's something I will be proud to tell my kids and grandkids when we are all older. But you know, when we are together, he's just one more. He's just Leo. That's why this group of players gets on so well. We know and we have to respect all that he achieved in football, and all he wanted was to win with the national team," Martinez said.
"He would say that to me. He would leave all the Ballon d'Ors for a Copa America. I saw him saying that when we were going back to Argentina from Brazil and he was holding the trophy. He said 'this is the only thing I wanted in my football career', and I said 'so do I!' I felt proud of that moment, to have helped achieve his dream. He won everything at club level, but still he was missing something."
THE BIGGER PICTURE: Martinez also took time to reflect on the enormity of Messi, who has won everything at club level, reaching the pinnacle of the game at such a late stage of his career.
He added: "When you realise what he has been through in his career, it's huge. I started my career at the highest level a little bit late, but he won the World Cup at the age of 35, when Enzo Fernandez won it at only 21! 
"It shows you that football is very hard. Messi will be the best ever player in history, and it took him until 35 to win the World Cup. Wow!"
IN THREE PHOTOS: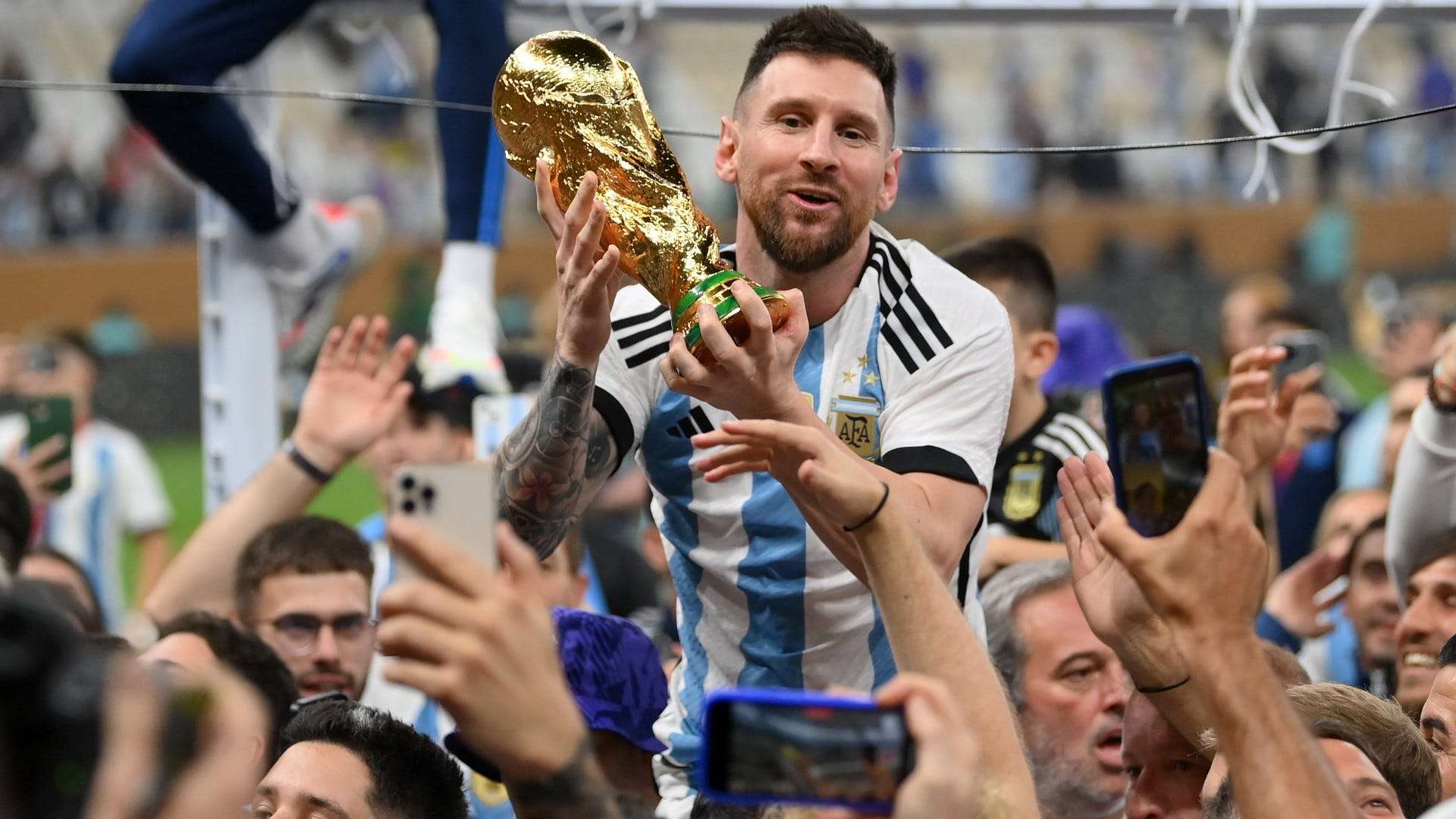 Getty
Getty
Getty
WHAT NEXT FOR MESSI AND ARGENTINA? The World Cup winners beat Panama last week and close out their international fixtures by hosting Curacao on Wednesday.