Premier League
'Everything is wrong' – Henry slams Ranieri sacking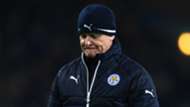 Thierry Henry has hit out at Leicester for sacking manager Claudio Ranieri.
Ranieri's emotion reaction to sacking
The Italian famously guided the Foxes to a fairytale Premier League win in season 2015-16, but with the champions now flirting with the relegation zone, he has been relieved of his duties at the King Power Stadium.
It is a decision that Arsenal great Henry does not understand.
"Everything is wrong. Is he not allowed to have a bad moment?" the Frenchman told Sky Sports. 
"I hear that his signings weren't good enough or there are problems with the coaching staff. Behind closed doors, a lot of stuff must be happening. It doesn't mean he has to go. 
"The easiest thing to do is to sack the manager, because you can't clear the whole team out. But he's just won the league with Leicester. 
'We're going to cut out Mario Balotelli's tongue'
"I saw the tweet of Roberto Mancini, saying he will remain in the history of Leicester. He will stay in the history of football, not only in England, but in the world – he won the league with Leicester.
"Six months after, he's gone. That's crazy."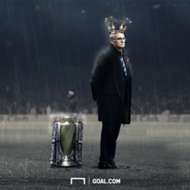 Henry continued: "Like everybody else, I'm shocked, disappointed for the man. It seems that winning doesn't secure you anything anymore. It's a weird one. He won manager of the year with FIFA and now he's out of a job. 
"He won the league, he's gone. Pellegrini won the League Cup last year, he's gone. Van Gaal won the FA Cup last year, he's gone. What's that all about?
"We can talk about Mourinho, who won the league with Chelsea and then got the sack the year after. 
"Back in the day, that would have secured you a bit of time. OK he's having a bad season in the league, but it's not good enough. 
"We all know what we would like to see, a bit of consistency and to keep your manager, especially if he's won at a club.
"It's still a sad day for me, for football and especially for Ranieri."