European Championship
Euro 2020: Which countries have qualified for the 24-team finals?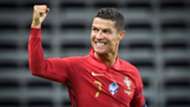 Euro 2020 takes place in summer 2021 and we now know all of the teams that have booked their place in the competition.
The tournament, which is being held in venues across Europe, will feature a total of 24 competitors, with some of the game's heavyweights set to feature.
However, there is always room for an upset, even if the number of teams has been increased.
Goal takes a look at the countries that have qualified for Euro 2020.
Euro 2020 qualified teams
A total of 24 teams qualify for the European Championship. Of those, 20 teams - the top two teams in each of the 10 groups - qualified automatically.
The remaining four teams qualify through the play-offs.
You can see the full list of automatic qualifiers and play-off qualifiers in the table below.
| Group / Route | Winners | Runners-up |
| --- | --- | --- |
| Group A | England 🏴󠁧󠁢󠁥󠁮󠁧󠁿 | Czech Republic 🇨🇿 |
| Group B | Ukraine 🇺🇦 | Portugal 🇵🇹 |
| Group C | Germany 🇩🇪 | Netherlands 🇳🇱 |
| Group D | Switzerland 🇨🇭 | Denmark 🇩🇰 |
| Group E | Croatia 🇭🇷 | Wales |
| Group F | Spain 🇪🇸 | Sweden 🇸🇪 |
| Group G | Poland 🇵🇱 | Austria 🇦🇹 |
| Group H | France 🇫🇷 | Turkey 🇹🇷 |
| Group I | Belgium 🇧🇪 | Russia 🇷🇺 |
| Group J | Italy 🇮🇹 | Finland 🇫🇮 |
| Play-off Path A | Hungary 🇭🇺  |  Iceland 🇮🇸 |
| Play-off Path B | Slovakia 🇸🇰 | Northern Ireland  |
| Play-off Path C |   Scotland 🏴󠁧󠁢󠁳󠁣󠁴󠁿 | Serbia 🇷🇸 |
| Play-off Path D | North Macedonia 🇲🇰   | Georgia 🇬🇪 |
Qualified from the play-offs
As well as the 20 teams who qualify for the competition by finishing in the top two of the 10 groups, four teams qualified via the play-offs.
A total of 16 teams were involved in the play-off stage and their places were achieved through the UEFA Nations League.
The following four teams progressed from the play-offs: Hungary, Slovakia, Scotland and North Macedonia.
How qualification from the groups was secured
Group A
England secured qualification through an emphatic 7-0 win over Montenegro in the penultimate qualifying match, while Czech Republic also qualifed with a 2-1 victory over Kosovo.
Group B
Ukraine became the first team from Group B to advance to Euro 2020 after winning 2-1 against Portugal on October 14.
Portugal joined them with a win over Luxembourg in their final group match, with Cristiano Ronaldo scoring his 99th international goal in a 2-0 victory.
Group C
Germany and the Netherlands both qualified on November 16, though their finishes had to be confirmed on the final day of qualifiers.
Group D
Switzerland qualified in style in their last match, beating Gibraltar 6-1, while Denmark made it through with a final-day draw against Ireland.
Group E
Croatia secured qualification on November 16 with a 3-1 win over Slovakia. 
They were joined by Wales who won 2-0 over Hungary on the final day of qualification on November 19.
Group F
Spain became the sixth team to qualify for Euro 2020 after drawing against Sweden in October.  Sweden themselves then qualified in November with a 2-0 over Romania.
Group G
Poland sealed qualification with a 2-0 win over North Macedonia in October, while Austria  won qualification after defeating the same side 2-1 a month later.
Group H
Turkey were the first side to qualify fom Group H after drawing 0-0 with Iceland - a result which was also enough to send  France through.
Group I
Belgium became the first team to qualify for Euro 2020 when they beat San Marino on October 10.
Russia  joined them in clinching qualification after their away win over Cyprus on October 13.
Group J
Italy became the second team to secure Euro 2020 qualification when they beat Greece 2-0 on October 12.
Finland secured the other spot from Group J after seeing off Liechtenstein 3-0 on November 15 and will be making an appearance in the tournament finals for the first time.