Education the only way to stamp out Italy's anti-Semitism problem
Last Updated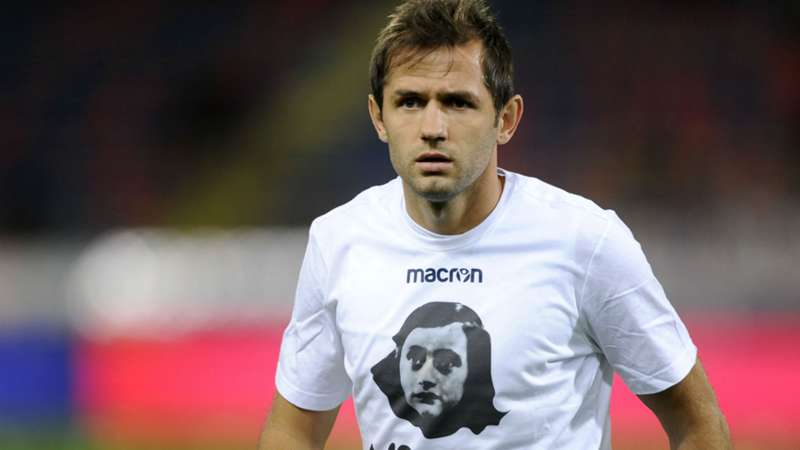 Getty Images
Last Sunday, as Lazio played in their 3-0 win against Cagliari, a small number of their ultras plastered anti-Semitic stickers over the plexiglass boards in the stands of the Stadio Olimpico. One of the most notable was a mocked-up image of Holocaust victim Anne Frank in the shirt of arch-rivals Roma.
The incident was brought to attention by the leader of Rome's Jewish community, Ruth Dureghello, who posted images of the offending stickers on social media with a plea for what she described as anti-Semites to be banned from stadiums.
Prime Minister Paolo Gentiloni described the act as "unbelievable, unacceptable and not to be minimised". Italian authorities immediately opened an enquiry and a statement of condemnation followed from the club.
Rome police have since announced charges against 16 fans – including three minors – of inciting racial hatred which carries a maximum sentence of four years in prison.
Lazio and Roma share the Stadio Olimpico and the material was distributed throughout the Roma end, the Curva Sud. Lazio's fans usually occupy the other end, the Curva Nord, but had to serve a two-game "home" end ban for previous racist behaviour.
At the start of the month two black Sassuolo players, Claud Adjapong and Alfred Duncan, were abused with monkey chants from sections of the Curva Nord, leading the Italian football authorities to take action.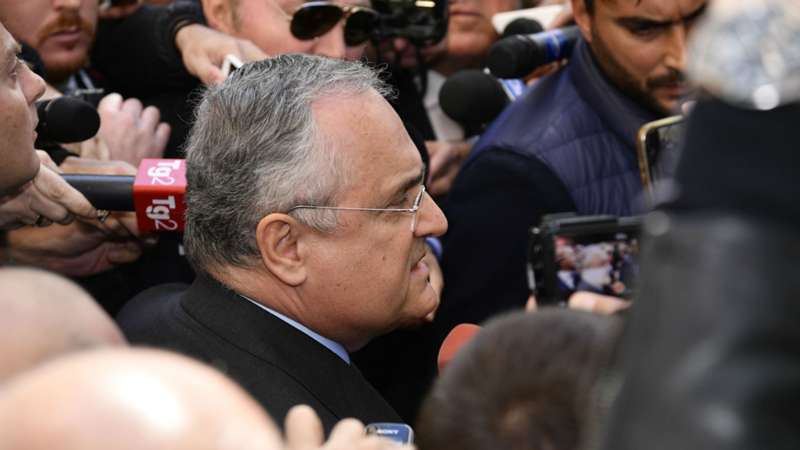 Lazio president Claudio Lotito gave his blessing for the banned supporters to use Roma's stand at a token cost of €1 for the Cagliari game and some took the opportunity to sneak the stickers into the Roma end.
Lotito and two Lazio players – Wallace and Felipe Anderson - visited Rome's Great Synagogue to lay a wreath and he pledged to take 200 fans on an annual educational trip to the Auschwitz concentration camp following the incident.
The president, however, was criticised for this gesture, even more so after Il Messaggero newspaper published a recording of the president calling the visit a "charade".
This account is disputed by parliamentarian Dario Ginefra, who shared a flight from Milan to Rome with Lotito, on which the offending phone call took place. In any case, the "charade" comment by Lotito may have been used in reference to the fact that Rome's chief rabbi was away in New York at the time and therefore unable to take a meaningful part in the ceremony.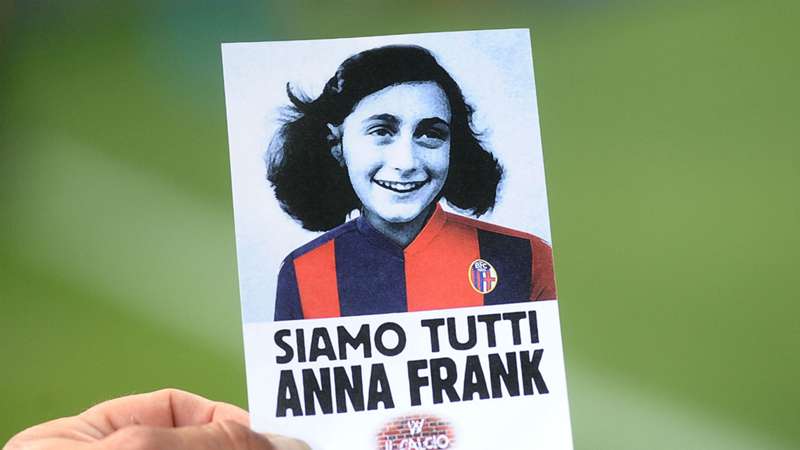 Lazio also announced that their players would take to the field for Wednesday's Serie A fixture against Bologna wearing t-shirts adorned with the slogan the slogan "No To Anti-Semitism" and the face of Anne Frank, who died aged 15 at the hands of the Nazis in the Bergen-Belsen concentration camp.
Lega Serie A responded too with extracts of Anne Frank's diary to be read before all Serie A games midweek as well as a pause for a moment's reflection. Captains were presented with copies of the diary and Holocaust survivor Primo Levi's book "If This Is A Man" to exchange.
Lazio played away at Bologna but members of their ultra group, the Irriducibili, declined to make the trip due to the actions planned by the league. They felt Lazio were being victimised.
"Everything should be mitigated by the context," they said. "We are talking about sport; there are jokes and there's irony. There have been other cases which in our opinion deserve much more attention from newspapers and TV.
"We don't distance ourselves from what we've done, we simply wonder why nobody takes our side when we are the victims?
"We think these moves are orientated to block Lazio's growth, as we're one of the best teams in Serie A."
Around Italy, there were disruptions to the league's planned action. Some of those Lazio fans who did make the trip took up their place in a stand named for Holocaust victim and former Bologna manager Arpad Weisz and sang the song of the fascist leader Benito Mussolini's black-shirted followers 'Me ne frega'. Bologna's ultras identify as left-wing and this would not be the first time Lazio's fans have aimed this chant in their direction.
Elsewhere, champions Juventus saw a portion of their own ultras turn their back to the field during the reflection and some defiantly sang the Italian national anthem. Some Roma fans were heard to chant club songs during the reflection and sections of the Ascoli support, meanwhile, boycotted the stadium until the commemorative events passed.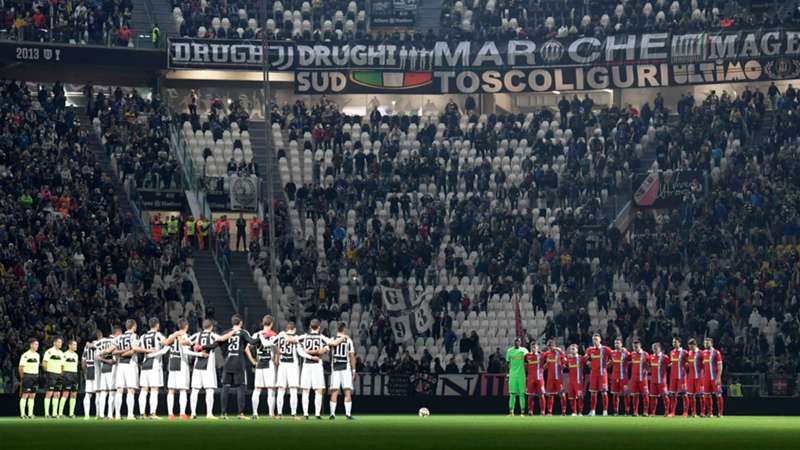 That overall Italian response has been criticised this week with Jewish Lazio fan Alessandro Piperno writing in the Corriere della Sera that "reading masterpieces which belong intimately to each of us, in half-full stadiums to widespread, legitimate indifference" was not the answer.
Members of Rome's Jewish community showed what they thought of Lazio's apology as the following morning Lotito's wreath was found floating in the Tiber.
"On Wednesday it was almost embarrassing," Stefano Federici – a Lazio fan who held a season ticket on the Curva Nord for six years - told Goal. "While it's right to condemn these acts, to try afterwards to put it right with token gestures of solidarity is typical Italy. Even the Jewish community were embarrassed by it."
There would appear a deep-rooted anti-Semitism within Italian football circles – and not only Lazio's – that is all too easily passed off as banter.
"I don't understand why anyone would think any racism is banter," said Roisin Wood, the CEO of anti-discrimination organisation Kick It Out. "We take anti-Semitism seriously. Last year we saw an increase in the reports around anti-Semitism. It is illegal."
Education is the best solution to stamp out a long-standing issue in the eyes of Stefano.
"I'm not surprised as having lived and worked in Italy for seven years these stickers are widely distributed across Rome on both Lazio and Roma sides," he said.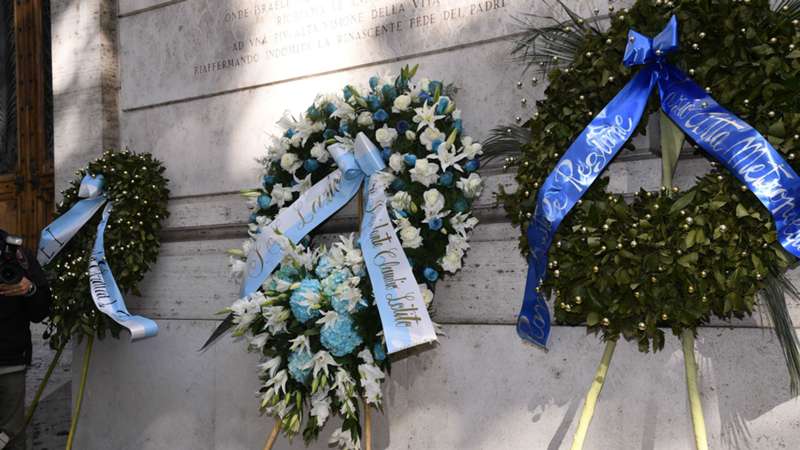 "Italian people by nature are not violent, they're not nasty people. They're very welcoming. But on topics like this they are very ignorant. They don't get it.
"For me the key difference between Italy and England in terms of anti-Semitism and racism is simple. It's ignorance. Where it's bandied about as banter it's ignorance and nothing else.
"In England, the average person in terms of their knowledge of the Second World War, its implications, is slightly higher.
"In Italy, they might see something as a joke and not actually know the true implications of it.
"For me, that's the key. In England, we're a bit further ahead in terms of what's accepted and we understand the reasons why."
What is present on the terraces is usually present in wider society and hence papering over the cracks with token responses is no longer sufficient.
"If it's in society it's in football," said Wood. "Football has to be really strong in taking that chance to highlight this - even more than normal society.
"We need to educate people to know this is racist and what will happen to them if they are found guilty of it."
Wood also described the spike of anti-Semitic behaviour in European football as "worrying" and urged Uefa to take the lead in combatting it.
Despite the recent bad press following the games against Sassuolo and Cagliari, efforts are being made to ensure Lazio's perception as a racist or anti-semitic club is brought to an end.
"The Curva Nord themselves are trying their best to stamp it out," says Stefano.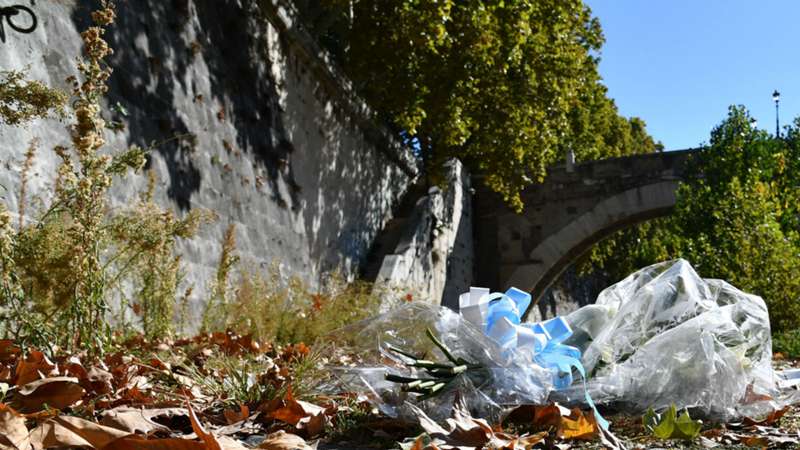 "For the last six years when I've had a season ticket whenever there have been chants, like monkey chants, you'd have fans in the stadium whistling them."
Fans policing themselves can only go so far though and the time has come for some genuine introspection. The Lazio storm has again shone a light on inexcusable behaviour on the part of a minority of fans in Italian stadiums.
For too long, this kind of language and action has been glossed over and dismissed as part of the game.
There now needs to be a widespread discussion on the harm this kind of behaviour causes and steps taken to ensure it dies out.