E-League winner will get opportunity to become FIFA eWorld Cup champion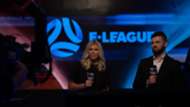 The winner of Australia's E-League will earn the opportunity to represent the A-League at the 2018 FIFA eWorld Cup.
Football Federation Australia and EA Sports have announced the winner of the E-League will qualify for the EA Sports FIFA 18 Global Series Playoffs - which could lead to an appearance at the FIFA eWorld Cup 2018.
Last Thursday's opening night saw the E-League attract an extraordinary 138,000 viewers on Twitch and 1.62 million impressions on social media.
The tournament sees gamers represent A-League teams weekly in a FIFA 18 competition on PS4 and Xbox that is broadcast online via streaming network Twitch and Fox Sports' website.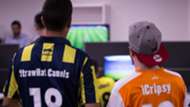 "This is an exciting announcement for football in Australia as EA Sports FIFA 18's mass popularity is an increasingly important factor in how fans interact with traditional football," FFA CEO David Gallop said about the partnership with EA Sports.
"Using the strength of the global leader in interactive football combined with our world popularity of the Hyundai A-League, we believe this partnership will rapidly expand competitive gaming across Australasia."
EA Sports FIFA competitive gaming commissioner Brent Koning believes FIFA 18 helps strengthen the connection of young fans to football through the enhancement of their overall experience.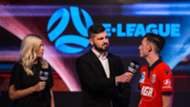 "EA Sports FIFA 18 is a key part of the football experience for the younger, digitally-connected football fan, as it teaches them the game and builds their affinity to the beautiful game," Koning said.
"Australia is an incredible hotbed of football talent and the E-League will provide a direct opportunity for the region's best to go head-to-head against the other world greats in the EA Sports FIFA 18 Global Series on The Road to the FIFA eWorld Cup 2018."
The E-League continues on Thursday night at 8pm - with live streams on Twitch and Fox Sports' website.