Liverpool
Don't expect 44 goals from Salah, but Liverpool can finally win the Premier League this season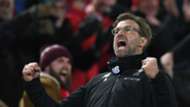 As ever, a new season brings new optimism to Anfield.
This time, though, it could be well-placed.
Liverpool head into the new Premier League campaign with a spring in their step, Jurgen Klopp's team boasting the kind of confidence and vibrancy usually associated with title contenders.
No wonder. It may be 28 years since the Reds were last kings of England, but rarely since then have they looked in better shape going into a season. Their time? The arguments against are getting thinner by the day.
An elongated pre-season has brought seven wins from nine games, the last of which came at Anfield on Tuesday against Torino. While rivals have sat and waited for their World Cup stars to return and for new signings to be completed (or not, in some cases), Liverpool's preparations have been smooth and stress-free. There have been no real sagas, no big names angling to leave, no behind-the-scenes tension. Just hard work, impressive recruitment and a growing sense of optimism. They look ready. They feel ready.
"Don't let the expectations grow somewhere," Klopp warned this week, pointing out that "the Premier League is hard work and not flying football."
He's right, of course, but Liverpool are capable of both, and it is that blend which makes them such an appealing prospect this time around. At full health, they look a complete team, led by a manager for whom "hard work" and "flying football" comes as naturally as a smile and a laugh.
Approaching three years in the job, Klopp knows he is at a stage where he will be judged on silverware rather than personality. Defeats in three finals as Reds boss show both the progress made under his guidance and the distance left to travel. Since their last trophy, six years ago, Liverpool have finished second in the Premier League and lost in each of the four major knockout finals. Their 'nearly men' tag is one that needs shifting.
To do so, Klopp and his recruitment team, led by sporting director Michael Edwards, have overseen an aggressive summer in the transfer market. Liverpool have spent around £170million ($219m) on four new players, all of whom arrive to help eradicate clear weaknesses. "We needed a squad which is strong enough and wide enough," Klopp said.
It looks like he has one.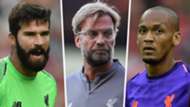 Naby Keita and Fabinho should bring presence and dynamism to his midfield, improving the spine of the side while Xherdan Shaqiri's signing adds a proven, quality operator to Liverpool's attacking options. The Reds' front three broke record after record last season, but beyond that options were in short supply. Shaqiri's arrival, coupled with a seemingly re-energised Daniel Sturridge, should help significantly.
As will the other signing.
Alisson Becker's status as the world's most expensive goalkeeper may have only lasted a few weeks thanks to Chelsea, but the Brazilian's purchase, at £65m ($84m) was a statement of intent. It was another example of Klopp and Edwards' desire to target weak areas by bringing in high-quality players for their peak years. The core of Liverpool's squad is aged between 22 and 28, with key men tied to long-term contracts without release clauses. The base is there.
And suddenly, there is depth where there were gaps. Liverpool have three England right-backs at their disposal, and their bench could now feasibly contain Joel Matip, Adam Lallana, Gini Wijnaldum and James Milner, as well as Shaqiri and Sturridge. For Klopp's first game, in October 2015, it featured Connor Randall, Jerome Sinclair, Joao Teixeira and Adam Bogdan.
That squad strength, of course, will be needed over the course of a long, arduous season. Liverpool, for all their plaudits and for all those memorable nights, still won nothing last time out, and finished 25 points behind Manchester City, the Premier League champions. On their day they can beat anybody, but their day needs to happen more regularly.
"We need to be more consistent," Klopp said on Friday. "And more clinical and aggressive in the right moments."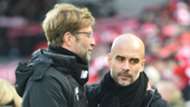 He will rue the 12 draws his side played out in the league, seven of which were at Anfield. Liverpool dropped points against all three relegated teams and won just two of their 10 games against the rest of the 'big six' sides. In five away games against City, Manchester United, Tottenham, Chelsea and Arsenal, they shipped 15 goals and picked up a single point. Improvement is needed. Liverpool need to be more robust away from home – the arrivals of Keita and Fabinho should help in that respect, though it is surprising to some that a new centre-back has not been brought in, given the way Dejan Lovren, Joel Matip and Joe Gomez have suffered with niggling injuries. All three, as well as Ragnar Klavan, could miss this weekend's opener with West Ham.
At the other end, there will be fireworks once more. The Reds' tally of 135 goals in all competitions last season was the second highest in club history, while their front three of Sadio Mane, Roberto Firmino and Mo Salah contributed 91 between them.
Anything similar this season and Liverpool will be in business. All eyes will be on Salah after his remarkable debut campaign, though expecting him to match his 44-goal haul this time around may be unfair. The Egyptian will be a marked man, though the signs in pre-season are that he has lost none of the instinctive sharpness which makes him such a menace. Firmino, meanwhile, is arguably the league's most complete forward, while Mane finished last season as Liverpool's in-form player and has looked very good this summer. It's a formidable trio.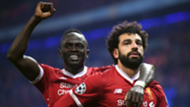 With Keita, in particular, adding an extra drive and threat from midfield, they should find chances easy to come by once more, though it remains a source of frustration for some that a move for Nabil Fekir, the Lyon captain, broke down due to a medical issue and that no replacement was sourced thereafter. Sturridge has looked sharp in pre-season, scoring six goals and appearing lean and motivated, but relying on the fitness of the England international, or indeed that of Adam Lallana, is a risky business. Oxlade-Chamberlain's absence will be felt, as will that of Philippe Coutinho, who has not been directly replaced following his departure to Barcelona in January.
Still, only the most dour of supporters could approach this campaign without a positive outlook. Liverpool were close to glory in May, and have strengthened significantly since. While Manchester United squabble, Chelsea and Arsenal adapt to new managers and Tottenham stand still, the Reds look the most genuine challengers to Pep Guardiola and co.
"We are still Rocky Balboa, not Ivan Drago," Klopp said this week, comparing his side to City. "We are the ones who have to do more, fight more, and that must be our attitude."
We know how that battle turned out, of course. It's been a long time, but could Liverpool's Premier League itch about to be scratched? You won't want to miss the party if it is…