African All Stars
Does Balogun's Brighton inactivity affect Rohr's squad planning?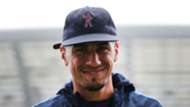 ---
COMMENT    By Solace Chukwu    

Follow on Twitter
---
So much about Leon Balogun's tenure with the national team has been about timing and chance.
When the Super Eagles punched their ticket to the World Cup in Russia, few had quite the same outpouring of emotion as he: an unfortunate injury on his international debut had deprived him of a shot in 2014. Then, he seemed the solution to a longstanding problem at right-back; now he has matured into the leader at the heart of the defence.
He has acquitted himself with almost unrelenting excellence all the way through with the national side, but lately there have been suggestions that his form has dipped slightly below that threshold.
In the most recent qualifiers against Libya, the 30-year-old was part of a backline that struggled at times, notable ceding a two-goal advantage in Sfax before rebounding to get a winner.
The caveat, of course, is that defending is a more holistic team function than it is an individual one.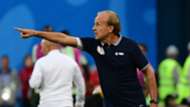 For one thing, Gernot Rohr's decision to field Oghenekaro Etebo as the deepest midfielder often meant space opened up in front of the defence. For all his strengths, Balogun performs better as the less aggressive of the centre-back pairing, dropping off to hoover up what slips through the net. When there is no net, he would understandably be less effective.
Add to that the fact that he has to hold the hand of Jamilu Collins, a newcomer to the side, and it becomes even easier to understand an uncharacteristically lukewarm pair of outings.
However, the fact that they can be rationalized does not mean the concerns regarding his form are to be dismissed altogether. Balogun's game has never been about pace, but there is only so much that can be done to make up for that, especially if Rohr intends to persist with such a porous midfield configuration.
Being the wrong side of 30 makes it an even more acute concern.
Leon Balogun | 2018-19 Premier League stats
However, perhaps the single biggest bone of contention is his lack of appearances this term for Brighton.
There was a lot of enthusiasm for his move to England this summer. The greater visibility of the Premier League was a factor in this: the Bundesliga enjoys far less coverage in the Nigerian local press, and off the back of a strong set of outings at the World Cup, it seemed like a promotion, a somewhat overdue but logical next step.
The reality, though, has been a lot less idyllic.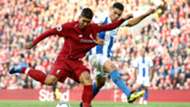 The partnership of Lewis Dunk and Shane Duffy has proved almost unshakeable at the Amex Stadium, and has relegated Balogun to just the two appearances this term.
That in itself is not necessarily a problem, especially considering the fact that, toward the end of his time with Mainz, he similarly struggled for gametime. However, the increased access has become a double-edged sword, almost serving to shine a spotlight on his inactivity.
After all, if Balogun sat on the bench in Germany, and no one was there to see it, did it really happen?
What is a problem is the coming together of all these factors at this precise point in time, which makes it all the more difficult to wave away.
What is clear now is that, while the call, from some quarters, for his place in the side to be taken away may be hasty and over the top, it may be necessary for Rohr to bring forward his defensive succession planning.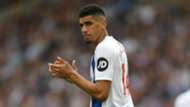 That may well involve giving more game time to Kenneth Omeruo, who is enjoying some gametime in Spain with Leganes. However, his style does not quite complement that of William Troost-Ekong, whom he would partner--both are more comfortable engaging the man than hanging back and defending the space.
It is perhaps with an eye to this that Rotherham's Semi Ajayi has come into prominence in the Super Eagles set-up: a strong defender in duels, but rather more capable in a covering role, as well as in bringing the ball out from the back.
In the short-term, however, it would be wise to set the team up in a more pragmatic way to mask Balogun's weaknesses. This, instructively, is what has made him so good up until now: a more disciplined holding player could prolong his international career, while buying Rohr more time to prepare for the long-term.