'Do you want to buy him, are you an agent?' - Mourinho responds to Darmian substitute quizzing
Jose Mourinho has sought to clarify his decision to withdraw Matteo Darmian during Manchester United's 1-1 draw with Liverpool to those bemused by his tactical tinkering.
Time was of the essence as the Red Devils were 1-0 down at Old Trafford after Paul Pogba's handball allowed James Milner to break the deadlock, prompting the Portuguese coach to get creative with his line-up.
Mourinho: Point flattered Liverpool
In the 76th minute, Italy international defender Darmian was hauled off and Belgian midfielder Marouane Fellaini thrown on in his place.
The shuffling resulted in Henrikh Mkhitaryan being asked to fill in as a makeshift left-back to allow others to cause havoc in the final third.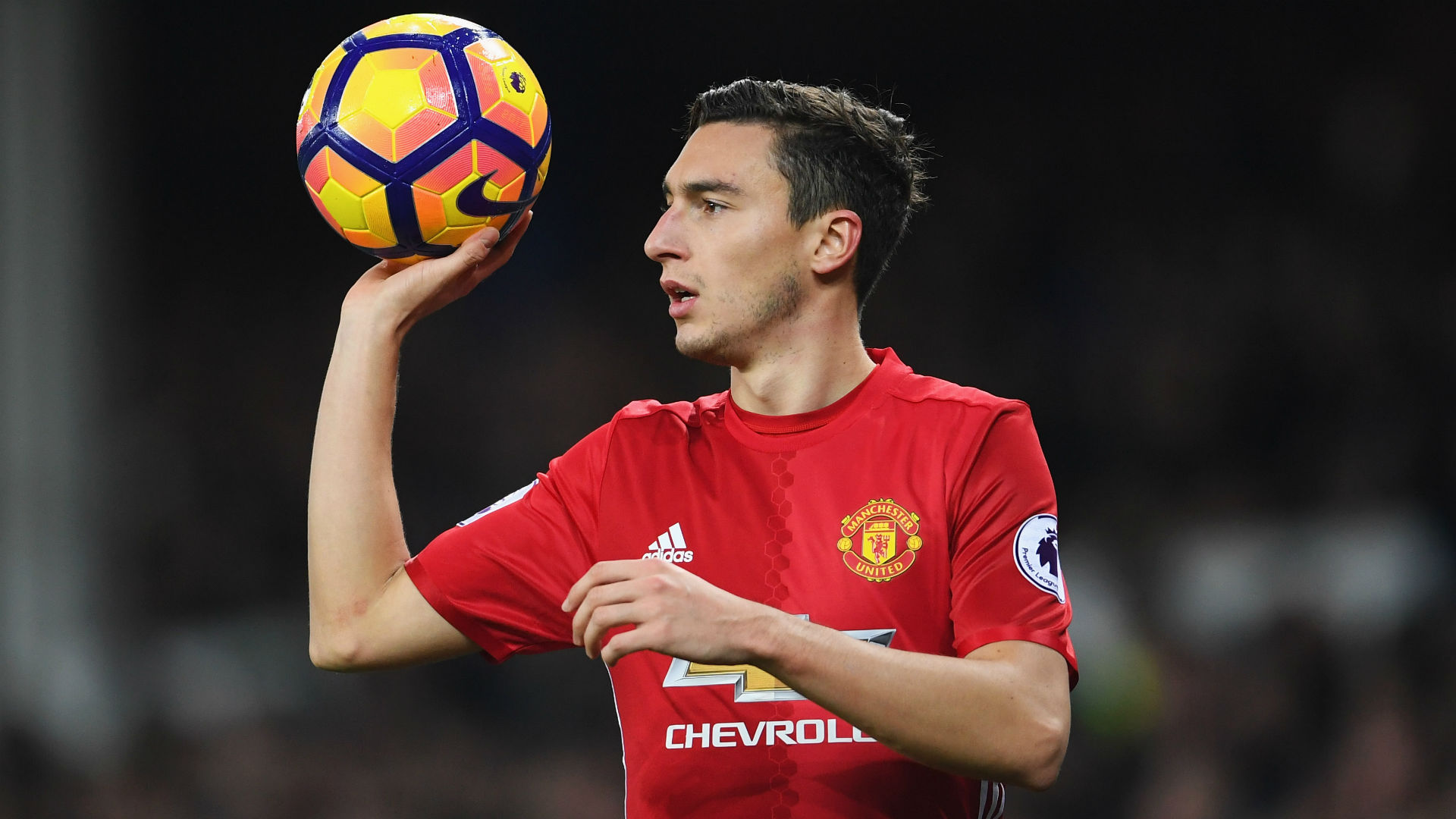 The decision paid off as Zlatan Ibrahimovic grabbed a late leveller, allowing Mourinho to greet post-match probing as to why he removed Darmian and did not send on a like-for-like replacement in Daley Blind with a light-hearted response.
"Do you want to buy him? Are you an agent?" Mourinho replied to an Italian journalist who asked about Darmian's role. "Do you work for the Italian federation?
"When you have Antonio Valencia playing as a right winger you cannot defend with two players, you need that third player to give some cover inside and to keep some balances, and he [Darmian] did that well.
"But then losing, you take Darmian out and play Mkhitaryan left winger, covering a little bit and Valencia right winger, covering a little bit, and you risk everything.
"But I was watching the game, we were losing, I was looking always to the same side - I have a problem with my neck because I was always looking to the left side - and I watched so many yellow guys in front of me I thought let's go for it, let's try."
Goal machine Ibra matches PL greats
The stalemate at Old Trafford brought an end to United's run of successive victories and prevented them from closing to within touching distance of the Premier League's top four.
They are, however, still very much in that particular battle, with only four points separating them from Arsenal in the final Champions League spot.