Reason behind Klaassen's failed Napoli move revealed
Last Updated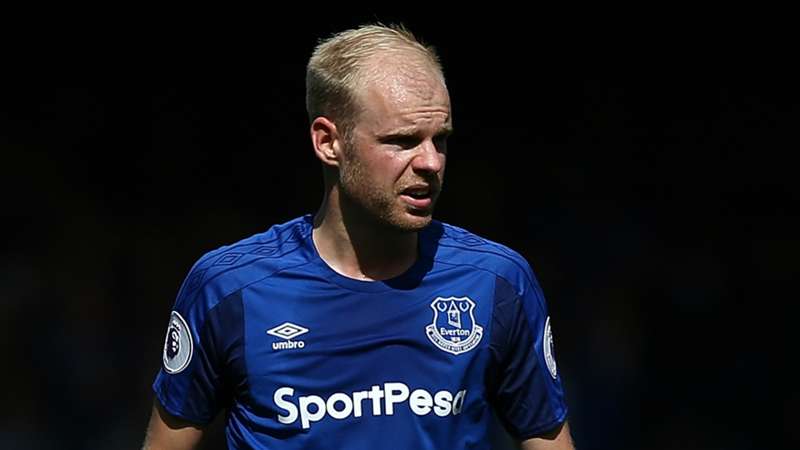 Getty Images
Davy Klaassen's proposed transfer to Napoli last month failed because of a "financial decision" Everton manager Sam Allardyce has confirmed.
The midfielder looked set to move to the Serie A club during the latter stages of the January transfer window, only for the transfer to collapse on deadline day.
Napoli's interest in Klaassen came as a result of the Netherlands international failing to establish himself at Goodison Park since his £24 million move from Ajax in the summer.
The 24-year-old has made just three Premier League starts for Everton so far this season, all of which came during Ronald Koeman's time in charge at the club.
Klaassen is yet to feature under current boss Allardyce and has been regularly left out of matchday squads since the former England manager's arrival in Merseyside.
A loan switch to the Italian top flight promised Klaassen regular playing time for the remainder of the 2017-18 campaign and was a move Allardyce was in favour with.
However the move ended up breaking down at the deadline, with reports saying a dispute over image rights was the cause.
The Everton boss acknowledged it was "something like that" which held up the loan, though he placed more blame on Klaassen's representatives, rather than the player.
"Apparently something like that, apparently that's the norm at that club (Napoli)," Allardyce said.
"Whatever they do as a football club that their image rights are, I don't know the technical details, but whether their image rights are not validated or taken are over by club, I don't know."
Allardyce later added: "Thats the power of the player with the agent, really, there's nothing else we can do about that.
"If I'm sat in that position and have an agent, the agent works for me, not the other way round. So for me it would never have been a financial decision. Even if I was losing money I'd be going, but that's me – because I'd want to play football.
"Davy wants to play football, but whether he got the full story I don't know, because I wasn't involved with it."
Asked if Klaassen would now be forced to train away from the first team, Allardyce said: "No, I don't think so. (He'll be with first team squad) because Davy Klaassen doesn't give you the sort of problems some players do when they're not involved.
"He's a super professional and a super lad, and he comes in and tries his best in training on every occasion."