Chelsea have seven finals left starting with Man United, says Marcos Alonso
Marcos Alonso says Chelsea have "seven finals left" as they bid to win the Premier League in a title battle with their rivals Tottenham Hotspur.
The 26-year-old's stunning second-half free-kick provided a crucial third goal on Saturday as it calmed Chelsea's nerves in a 3-1 win over Bournemouth at the Vitality Stadium. 
Hazard & Kante's two-man battle for Player of the Year
The goal was Alonso's fifth of the season, and the left wing-back got to celebrate in front of his family members watching in the away stand. Alonso admitted that he and his teammates are tracking title-rival Spurs but said they can handle the pressure of the final month-and-a-half of the season. 
"We knew the Tottenham score before the game, so we knew we could only win," he said. "I think the team does well whenever we have pressure on us. We know what we are playing for, motivation is 100 per cent and I think we played a good game.
"We have seven finals left, every game is going to be massive, we are going to have to play each game as the last one because we need the points to get closer to the title. Every game we win is a strong message for the other teams.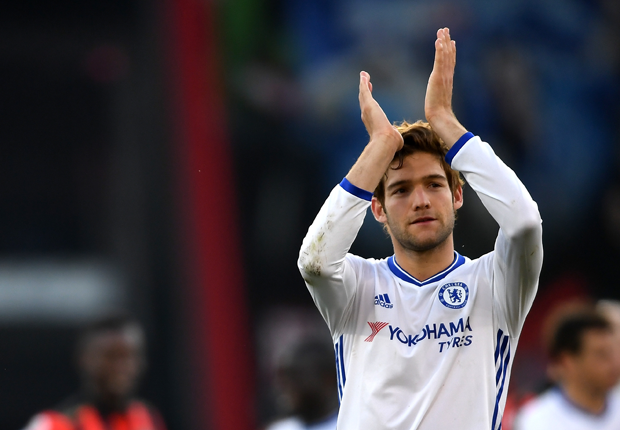 "We've been there almost all season, we are showing we want to be there, we're playing very good and fighting for it, and that's what we need keep doing. The group is fantastic. We all know where we are going, we are all going in the same direction, and that's very important.
"The starting XI and the players who are not playing so much, the staff are all together and that's very important. That's a big thing, and it's going very well this year."
Hazard hails Chelsea's battling spirit
Chelsea signed Alonso from Fiorentina for £23 million on the summer transfer deadline day in August. Since November, Alonso has scored more goals than any other Premier League defender as he repays the fee that Antonio Conte decided to spend on him.
However, Chelsea have failed to keep a clean sheet in each of their last nine league games, and Alonso put that down partly to sides figuring out ways to get past the 3-4-3 formation that has served his team so well.
"I think we saw last week, we defended very well, we were compact together, we are conceding more goals but credit to the other teams as well," he said. "They do well and we will try to keep more clean sheets, but there's always a good team in front us trying to score goals. So we need the same focus, same concentration and onto the next one.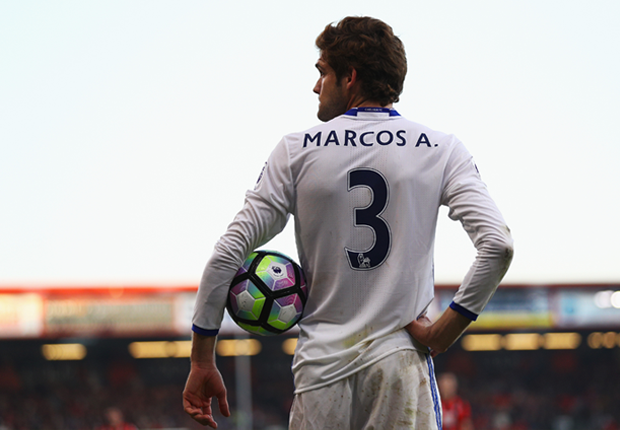 "We knew it was going to be a very tough game, we controlled it after scoring first but they got that goal and we ended the first half as we started and we came out there in the second half and played a good 45 minutes to get the three points."