Chelsea have no special FA Cup plans for Alexis Sanchez, says Victor Moses

Nizaar Kinsella
May 25, 2017 12:00 UTC +00:00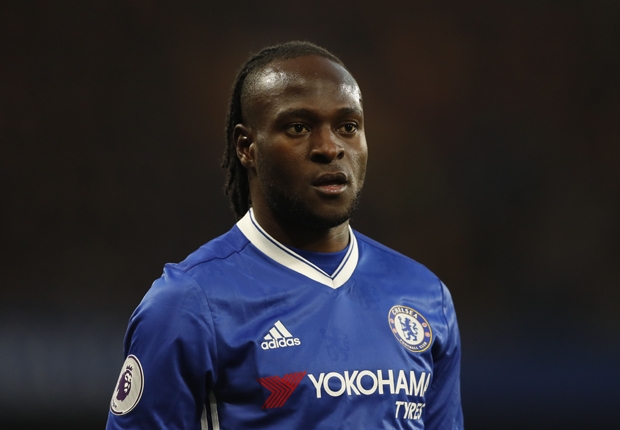 Getty Images
Victor Moses has revealed that Chelsea have no specific plans to stop Arsenal star Alexis Sanchez in Saturday's FA Cup final.
Sanchez has been Arsenal's most productive attacking player this season, scoring 29 goals and providing 15 assists, but his side have narrowly missed out on Champions League qualification by finishing fifth in the Premier League.
Moses has become a first-team regular at Chelsea for the first time this season under Antonio Conte, adopting a new role at right wing-back as his manager switched to a 3-4-3 formation. That means Sanchez and Moses could line up against each other at Wembley, as Arsenal have mirrored Chelsea's formation in recent weeks, but the Nigeria international is not worried about his opponent.
Willian rules out Chelsea exit
"I haven't got a plan to stop him! He's had a great season, he's done well for Arsenal but whether he's injured or not we're just going to play our football," Moses said at Cobham Training Centre. "We came back to training on Tuesday and we want to get ourselves ready.
"It's going to be a very hard game for us on Saturday. Arsenal are a good team with good players that can win them games. But we're just concentrating on ourselves at the moment, working hard in training and hopefully we'll go and do the job.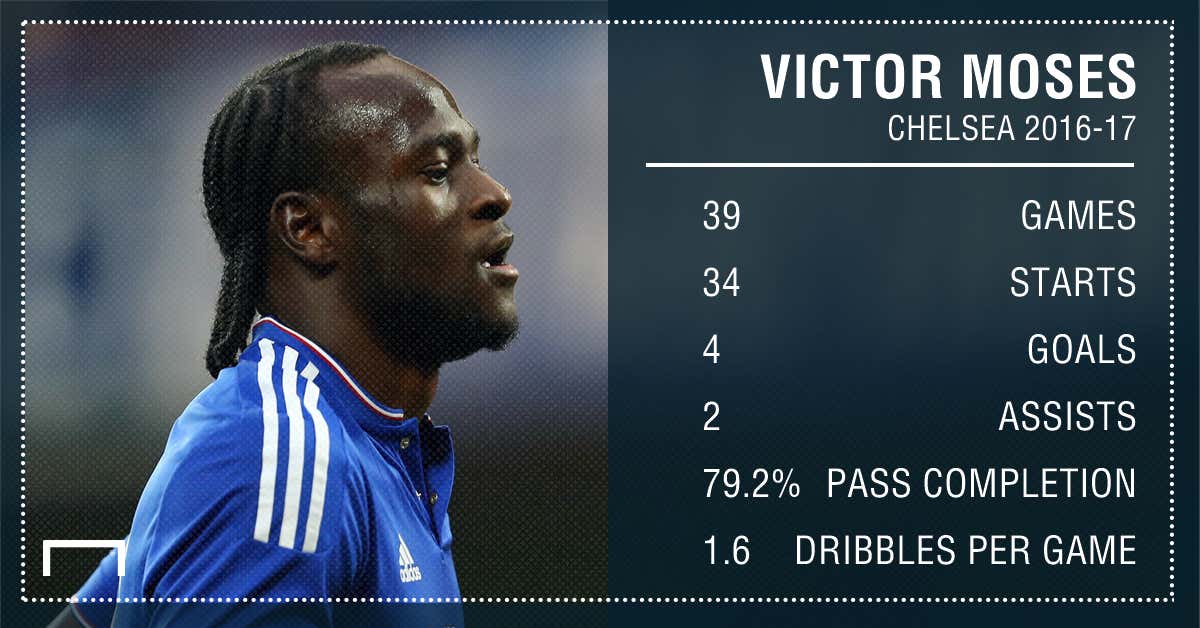 "We've got the league title and they're going to want to win because they missed out on top four. We're going to try and stop them because we want the double. We don't feel any pressure. If he [Antonio Conte] says Arsenal are the favourites, then... I don't know, but we've got good players that can win us games.
"We think we're good enough to beat Arsenal but it's not going to be an easy game."
Terry responds to farewell criticism

Chelsea beat Arsenal 3-1 in February at Stamford Bridge, but they suffered their worst loss of the season against their London rivals in September, as Arsene Wenger's side ran out 3-0 winners.
Conte switched formations after the loss and he has since gone on to say that the defeat was the most important moment in Chelsea's season. Moses agrees and says it is a game that still plays on the minds of the players.

"Yeah, we still think about it," Moses added. "We lost two games in a row against Liverpool and Arsenal. We felt very sad after that game but we played them at Stamford Bridge and won 3-1.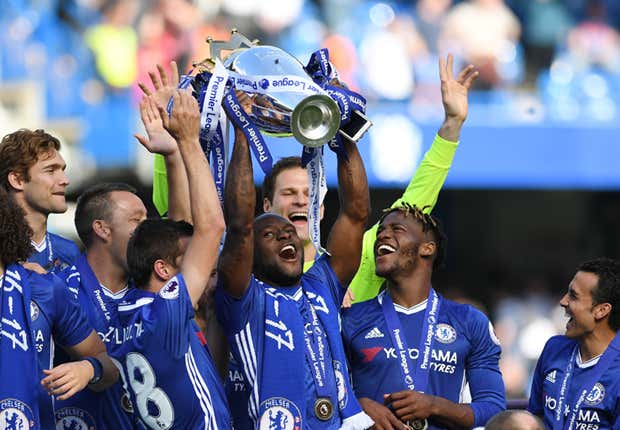 "We beat them once and they beat us once. They're going to want revenge but we'll stick to our tactics and try and make sure we win."
Moses claimed only the second major honour of his playing career on Sunday as he lifted the Premier League title. The 26-year-old could add a FA Cup medal to his collection at the weekend, having already claimed Europa League and Premier League mementos.
"Yeah, it's my first time [playing in an FA Cup final]. I'm looking forward to it so that'll be a great honour for me," Moses continued. "It's a massive cup and everyone knows about it in England and all over the world so everyone's going to be watching the final.

"It would be a great achievement for me [to win it]. We've got a new manager here who's willing to give everyone an opportunity. He gave me that opportunity and I didn't look back after that. I'm very pleased with that and I just want to keep improving in every game I play.
"It's a new role for me and I'm still getting used to it. It's the last game of the season on Saturday and hopefully next season we'll continue from here."