'Black and white scum' - BBC in embarrassing Newcastle subtitling error
The BBC has been left red faced by a subtitling error that inadvertently seemed to brand Newcastle as "black and white scum" during their Premier League fixture against Liverpool.
The error occurred during the 'Match of the Day 2' programme, which aired on Sunday night.
Commentator Guy Mowbray said: "Sturridge has scored in all four of his previous Premier League starts at Newcastle. For the Reds against the black and whites, he boasts five goals in five appearances."
However, the software failed to pick up the word "comma", which was spoken by a subtitler, properly and instead inserted "scum" into the text.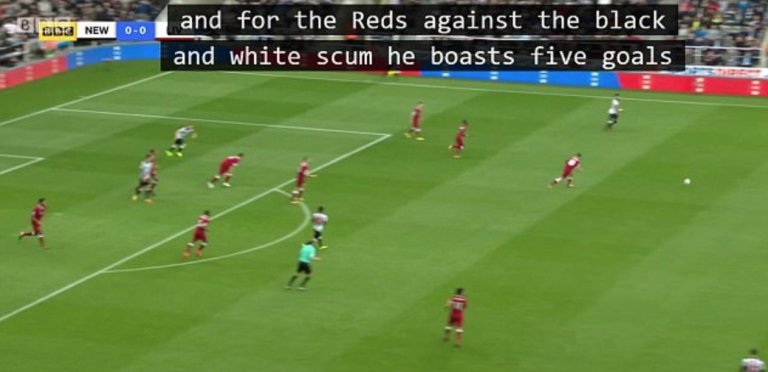 "Our live subtitling service is normally very accurate and makes our content much more accessible, but there are times when unfortunate errors occur," a BBC spokeswoman said.
"On this occasion the error was spotted and corrected immediately."
Newcastle secured a 1-1 draw in the fixture, further frustrating the Reds, who have made a sluggish start to the season by their standards.