Betting: Ronaldo 7/2 to return to Man Utd after reported Real Madrid unhappiness
The summer is threatening to unravel very quickly for Real Madrid, if reports that Cristiano Ronaldo wants out are to be believed.
Rumours broke on Friday that the reigning Ballon d'Or winner feels unsupported by the club and its fan base and believes it time to start a new adventure somewhere else, with Jorge Mendes understood to have told Madrid the 32-year-old has offers from England.
Manchester United, a club dear to Ronaldo, are of course at the forefront of the betting to re-sign the winger they sold for a world-record fee back in 2009, with bet365 offering 7/2 (4.50) that the Portuguese moves back to Old Trafford by September.
However, United are not the only Premier League club in the running and Chelsea are available at 16/1 (17.0) to lure him to London. Paris Saint-Germain, meanwhile, a club with Champions League ambitions and a side who previously registered their interest in Ronaldo, are 7/1 (8.0) in the betting to land their man this time.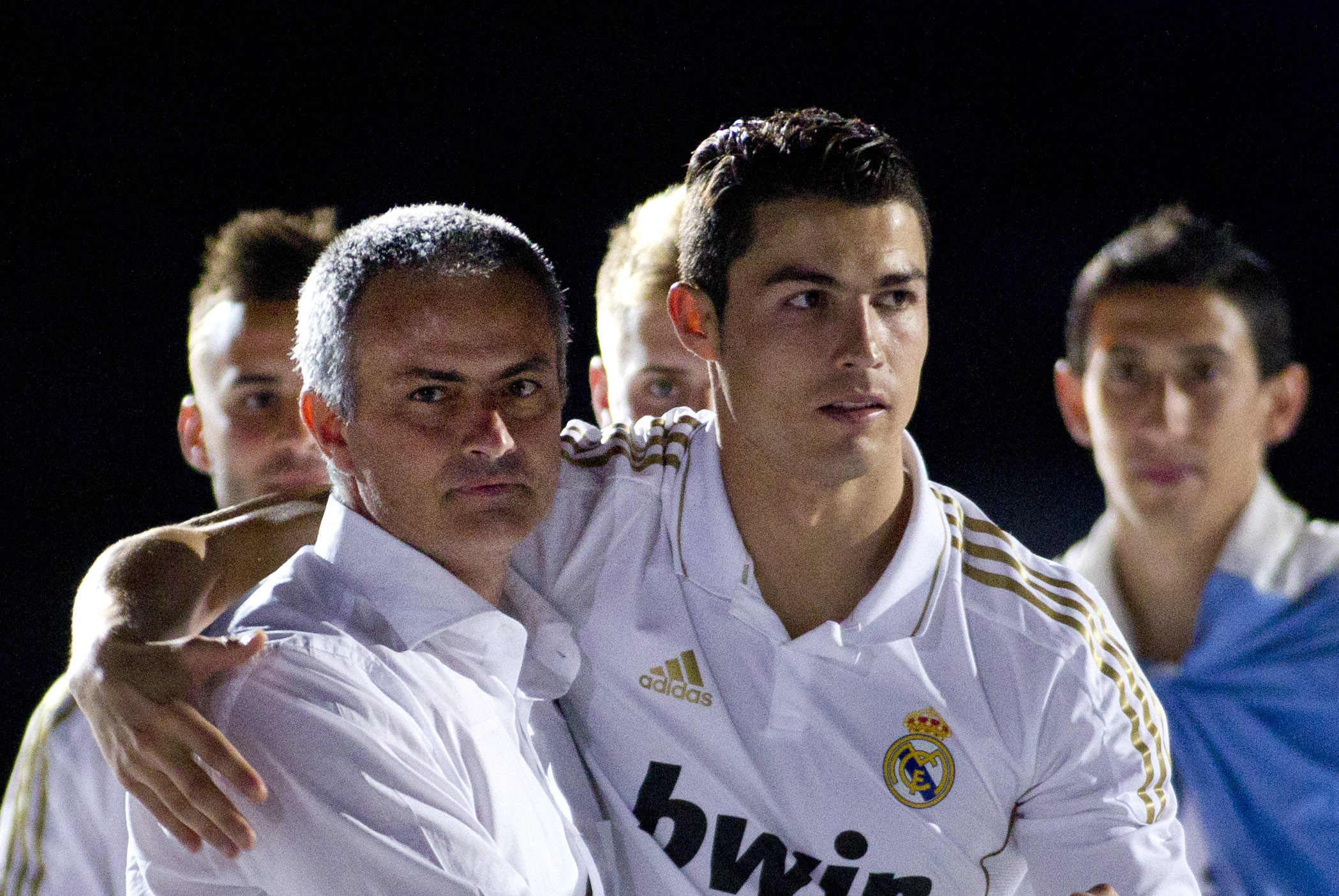 Interested outfits will aim to leverage upon a history of tension between Ronaldo and Madrid, an uneasiness that has just bubbled to the surface following allegations by Spanish authorites he has not paid taxes amounting to €14.7 million. Though Los Blancos immediately jumped to their star's defence, the rumour mill is working in overdrive that there are irreparable fault lines in their relationship.
It was only last month that Ronaldo - Madrid's all-time leading goalscorer and winner of two Champions League trophies with them - had to appeal to the club faithful not to whistle him, on the back of a hat-trick in the semi-finals of Europe's premier club competition knocked local rivals Atletico Madrid out.
It was not many seasons ago that Ronaldo felt let down when he privately campaigned - unsuccessfully - to the club's board against the sales of Angel Di Maria and Mesut Ozil, while his status as the Bernabeu's Galactico-in-chief has been made to feel increasingly under threat following the signing of Gareth Bale and the rumours linking the club with mega-moves for Kylian Mbappe and Eden Hazard.
The sentimental pull of a move back to Manchester United at 7/2 (4.50) would be a tantalising prospect given Ronaldo feels he has unfinished business at a club he felt loved and wanted at, and certainly would seem the statement signing ahead of a return to the Champions League that Jose Mourinho would relish - after hopes of signing Antoine Griezmann faded.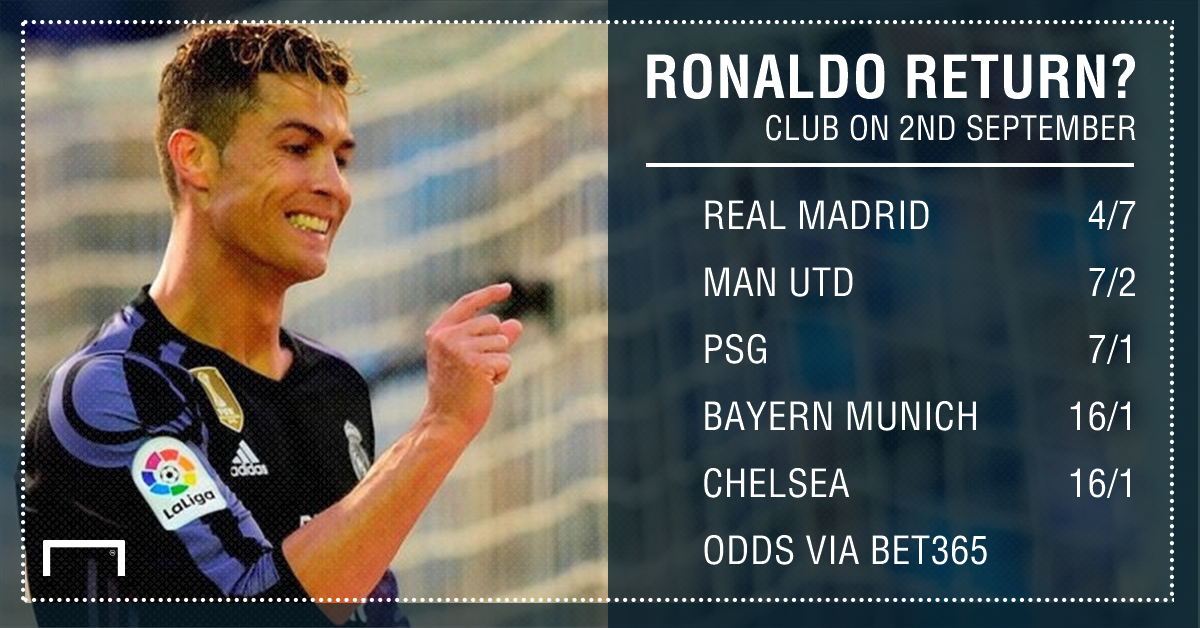 Ronaldo would be exactly the profile of star PSG at 7/1 (8.0) seek themselves, the type of forward capable of deciding games on his own, that they arguably missed in yet another Champions League campaign to be written off, while Bayern Munich - faced with the possible sale of Douglas Costa and the waning powers of Franck Ribery on the wing - are 16/1 (17.0) to pull off a surprise move for the player who so recently forced their exit in Europe.
A move to Chelsea at 16/1 (17.0) may seem far fetched, even to placate an Antonio Conte rumoured to be increasingly disillusioned with the Stamford Bridge club's transfer strategy, but one thing is for sure - any club keen on him will first need to convince Ronaldo and then Madrid, the latter by coughing up the cash sufficient to sign a replacement.
It takes a certain financial clout to turn Madrid's heads - as their negotiations with United over Alvaro Morata's sale are proving - and it is clout that the Chinese Super League clubs have in abundance, though their ambitions may not exactly be in line with Ronaldo's at this point.
Indeed, the four-time Ballon d'Or winner is still odds-on to stay put at Madrid who are 4/7 (1.57) to keep him, but if the stars align then the perfect time for Ronaldo to return to United could be now, as a bet365 source states: "We'll have to wait and see whether this [rumours of unhappiness] results in an improved contract at Real, but if not then Manchester United fans will be dreaming of a return to Old Trafford."
In any case, this is a transfer saga of the magnitude needed to keep the summer looking fascinating and all eyes will be on Ronaldo and Madrid as punters aim to make a quick profit on his club at the start of September.