Chelsea
'Better than under Mourinho, Chelsea are playing best football in 10 years'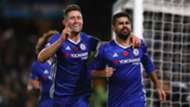 Former Chelsea defender Paul Parker believes the Blues are playing their best football in a decade.
Antonio Conte has guided his side to the top of the Premier League table on the back of six successive wins.
'Mourinho makes things all about him'
That run has seen Chelsea net 17 times without being breached, with a tactical switch at Stamford Bridge to a 3-4-3 formation delivering handsome rewards.
Parker says Chelsea must now be considered serious contenders to take the top-flight crown, with momentum and confidence firmly behind them.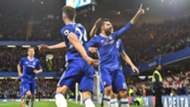 "Chelsea have to be taken seriously as title contenders and, to be honest, if they were going to contest the league I'd be pleased," the ex-England international wrote in his column for Eurosport.
"It's the first time I've said that but I've really, really enjoyed watching them. It's the best I've seen them play in 10 years."
No CL advantage for Chelsea - Conte
The Blues have enjoyed considerable success in recent years, with four Premier League titles secured since Jose Mourinho first arrived in west London back in 2004.
He put Chelsea back on top after returning for a second spell, but the Portuguese was renowned for favouring substance over style.
That is no longer the case, with Conte having released the shackles and allowed key men to express themselves.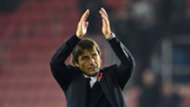 The Italian has adjusted quickly to life in England, following a tricky start, and Parker considers the former Juventus boss to be a better tactician than a highly-rated rival coach working across London at Tottenham.
"I'd choose him over [Mauricio] Pochettino, just for the way he is, his whole manner," he said.
Terry out for two to three weeks
"You know what you are getting. You don't need to be told you have done something wrong, but at the same time he's a person that players want to play for and you see how he gets teams playing and what he gets them to achieve.
"When things weren't going right in the early part of the season, he didn't go naming names. He could have done, and picked out players that weren't fit enough for example – all the things that other managers do when they arrive at new clubs. But he's done everything in the background – whether it be berating players, changing structure or whatever – within seven days after losing to Arsenal 3-0."
Chelsea will be going in search of a seventh straight win this weekend when they welcome Spurs to Stamford Bridge.